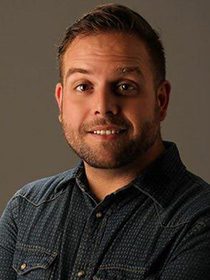 Spencer Meyers is a Tampa native and serves the community as actor and artist. Thankful for his family. Currently an Artistic Associate for Jobsite Theater and ensemble member since 2007. Select Jobsite performances include: Shockheaded Peter, Hedwig and the Angry Inch, The Complete Works of William Shakespeare (abridged ) [revised], Silence The Musical, The Threepenny Opera, Return to the Forbidden Planet, The 39 Steps, Pericles and Gorey Stories.
There are dozens of us! DOZENS! Heyyyyyy Uncle Father Oscar. Well excuse me, Judge Reinhold! It's Sunday, but screw it — juice box time. I've always been deeply passionate about nature. Perhaps you remember Neuterfest? I'll never forget your wedding.
This was a big get for God. You might enjoy this. Oh. Em. Gee. That's amazing. Friend of mine from college. He also has a boat tho not called the Seaward. What have we always said is the most important thing? How about a turtle? I've always loved those leathery little snappy faces. Please refrain from discussing or engaging in any sort of interoffice [bleep] or [bleep] or finger[bleep] or [bleep]sting or [bleep] or even [bleep]. Heyyyy Uncle Father Oscar. Ah coodle doodle doo, ah coodle doodle doo.
And here you are coming out of your mother's third base! Go ahead, touch the cornballer.