By Patrick Barlow, based on the 1935 film by Alfred Hitchcock
Directed by Katrina Stevenson
Extended! Jan. 12 – Feb. 5, 2012
Thu. – Sat. 8pm, Sun. 4pm
Tickets: $24.50
Shimberg Playhouse, Straz Center for the Performing Arts
WINNER of two Tony Awards and two Drama Desk Awards in 2008 as well as the 2007 Olivier Award
Mix a Hitchcock masterpiece with a juicy spy novel, add a dash of Monty Python, and you have The 39 Steps, a fast-paced whodunit for anyone who loves the magic of theatre.
The 39 Steps is packed with nonstop laughs, over 150 eccentric characters – played by a prodigiously talented cast of four – an on-stage plane crash, handcuffs, missing fingers and some good old-fashioned romance.
In The 39 Steps, a man with a boring life meets a woman with a thick accent who says she's a spy. When he takes her home, she is murdered. Soon, a mysterious organization called "The 39 Steps" is hot on the man's trail in a nationwide manhunt that climaxes in a death-defying finale.
A riotous blend of virtuoso performances and wildly inventive stagecraft, The 39 Steps amounts to an unforgettable evening of pure pleasure.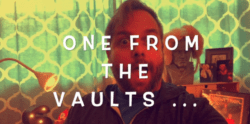 Hola, Jobsiteers! We hope that everyone is hanging in there and that folks are staying sane, safe and healthy. We also hope that you're digging
Read More »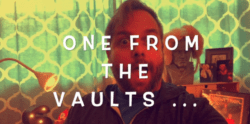 Spencer Meyers invites you into his home for a trip down memory lane.
Read More »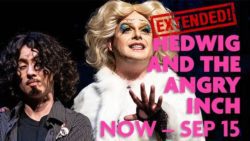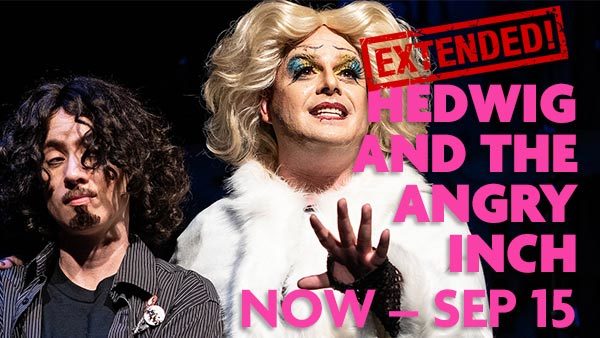 Hedwig and The Angry Inch is now Jobsite Theater's best-selling show of all time in terms of both total number of tickets sold and total
Read More »
Katrina Stevenson – Director
Miriam Rochford – Stage Manager
Cast
Amy E. Gray – Annabella Schmidt / Pamela / Margaret
Matt Lunsford – Richard Hannay
Spencer Meyers – Man 1
Brian Shea – Man 2
Crew
Bridgette Dreher – Scenic Artist
Tiffany Gans – Run Crew Ninja
Jaime Giangrande-Holcom – Props Wrangler
David M. Jenkins – Sound Designer / Voice Over Artist
Greg Newcomb – Poster Artist
David Russell – Voice Over Artist
Brian M. Smallheer – Scenic and Lighting Designer
Katrina Stevenson – Costume Designer
Bob Westphal – Run Crew Ninja
Blog Us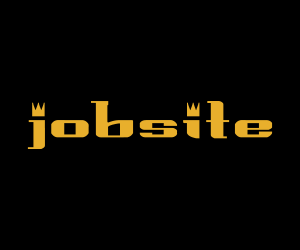 Want to add a groovy graphic like this to your blog or website?
Jobsite provides a variety of cool banners that you can put on your website. AND they update automatically. So just drop it in once, and when we're ready for our next show, we'll update the graphic, and it'll automatically update on your site too!