Jobsite is an ensemble-based 501(c)(3) non-profit professional theater company that has served the Tampa Bay area since 1998. We are the official resident theater company of the David A. Straz, Jr. Center for the Performing Arts in downtown Tampa, FL.
Jobsite has become a vital regional presence through professionally-produced, daring and unique programming; by nurturing regional talent through our Ensemble Program; and by our unique position in the market and our city's creative class.
An historical area of emphasis has been the creation of new work and re-exploration of known texts. The 2022-23 season marks the 23rd year we've dedicated a mainstage production to a non-published play (Jobsite Theater's ALICE).
Jobsite is committed to community engagement on multiple fronts. We provide weekday matinees and in-class outreach opportunities to middle and high schools, and also regularly work with colleges across five counties. We frequently partner with community organizations to host public forums, bringing people together in dialogue on a range of topics. We offer free and reduced-cost access to a number of groups within our community: LMI populations, students, persons 65+, as well as members of the military, veterans, and their families.
Our Mission
Jobsite is dedicated to producing socially and politically relevant theater for the broadest possible audience. We have established a collective of like-minded regional artists over 60 members strong, creating both a supportive collaborative environment and professional theatrical laboratory. Through all forms of theater – experimental, new plays, contemporary work, or the classics – and our expanding educational and community outreach, we hope to inspire our community to become not just consumers, but true citizens.
Tony Mutchler – Chair
Randi Meyer – Vice-Chair
Tim Burke – Treasurer
Autumn Bonsall – Development Chair
Lauren Michelle Parker – Secretary, Development Vice-Chair
Brad Casey
Stephanie Clegg
Caitlin Eason
Elissa Getto
David M. Jenkins
Committee Members
Kim Russell – Development Committee Volunteer Coordinator
Michael Caban
Jason Vaughan Evans
Alan Fessenden
John Lott
David M. Jenkins
Stephanie Clegg
Elizabeth Fendrick
David M. Jenkins
Marge Marchak
Shawn Paonessa
Gregg Perkins
Paul J. Potenza
Caitlin Eason
Désirée Fantal
Roxanne Fay
Elissa Getto
Kari Goetz
Neil Gobioff
Michael Goodman
Chris Holcom
Brenda Lovell
Chris Madalena
Brendan McLaughlin
Christen Hailey
Paul Reller
Willi Rudowsky
Ami Sallee
Staci Sabarsky
Brian Smallheer
Bradley Speck
Katrina Stevenson
Scott Waltz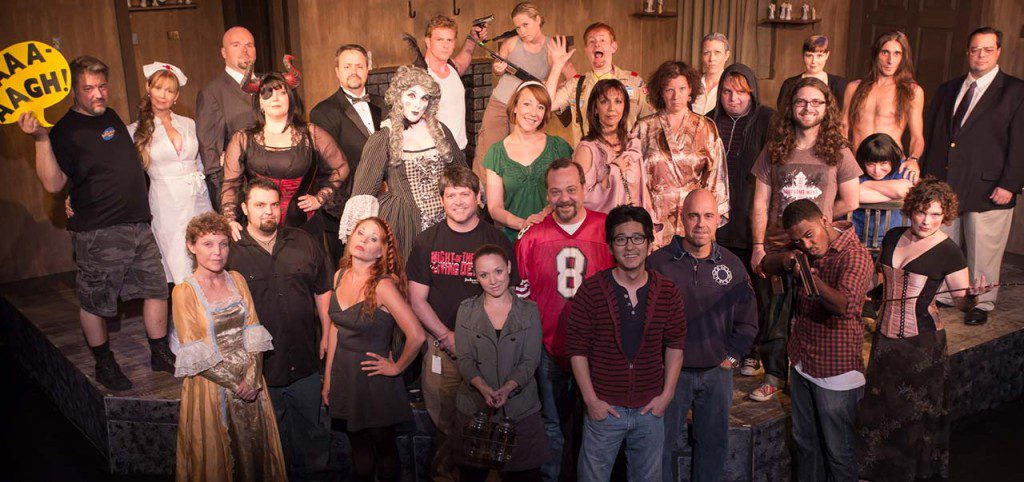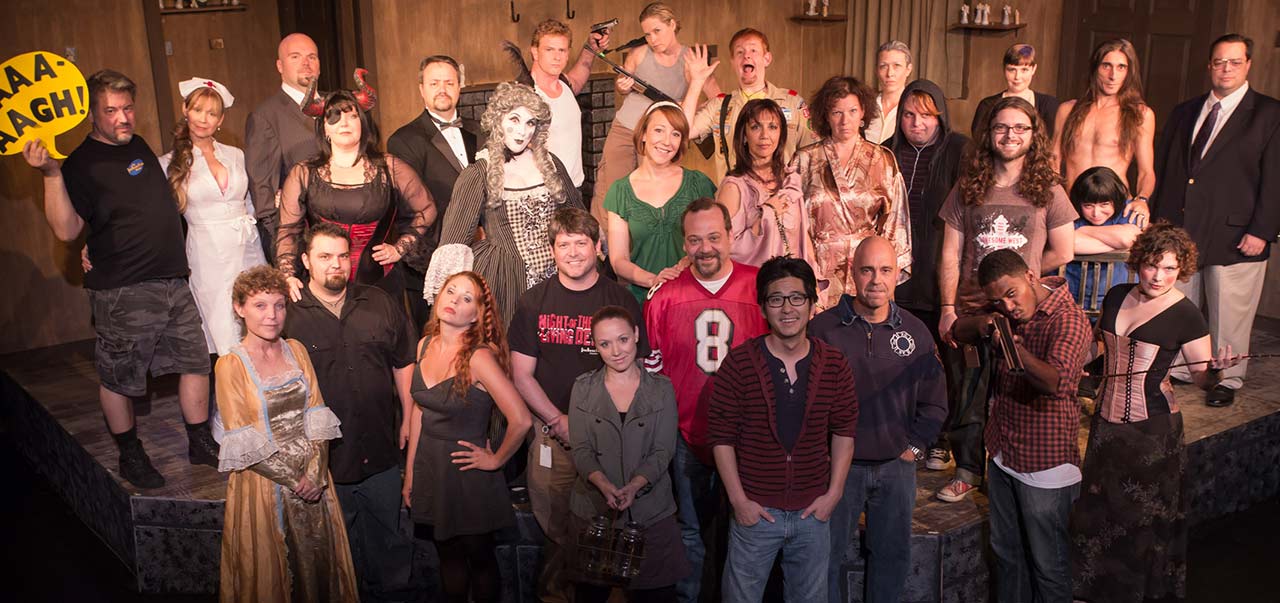 Jobsite began in 1998 with its first production, a double-bill performed in the intimate Silver Meteor Gallery in Ybor City. Stunned by the critical-acclaim and community support, they began to plan a full season and organize as a company (learn where our name comes from).
Since then, Jobsite has consistently earned high praise including over six dozen Best of the Bay awards from Creative Loafing including Best Theater Company (2004, 2006, 2007, 2009, 2010, 2015, 2019), Best Artistic Direction (2008, 2013), Best Costumes, Best Set Design, Best Hilarious Theater Production, Most Impassioned Theater Fans, Best Theater Rockers, Best Play, Best Director and Best Actor/Actress. We are regularly honored in the BroadwayWorld.com Regional Awards as well as the Theatre Tampa Bay Awards. For the past three years readers of the Tampa Bay Times have selected us as Best Theater Company in their annual Best of the Best poll.
In 2008 we were awarded the Urban Excellence Award from the Downtown Tampa Partnership. In 2014 Jobsite Theater was honored to be among the finalists for the prestigious American Theatre Wing National Theatre Company Award, an honor unique to Jobsite among central Florida theater companies. Jobsite is a four-time finalist for the NEA's Shakespeare in American Communities Award.
Jobsite has continued to produce innovative professional theater while attracting tens of thousands of theatergoers into the urban core of downtown Tampa.
Jobsite is a member of Theater Communications Group, the Network of Ensemble Theaters, and was a founding member of Theatre Tampa Bay.
Jobsite was founded as an artist-based ensemble theater (inspired by companies like Steppenwolf, San Francisco Mime Troupe, and Berliner Ensemble), powered by collective of Artistic Associates comprised of artists of all disciplines. Artistic Associates assist in the programming of the season and serve as the Producing Artistic Director's inner council.
The Network of Ensemble Theaters defines an ensemble as "a group of individuals dedicated to collaborative creation, committed to working together consistently over years to develop a distinctive body of work and practices." This is why you might notice many of the same artists involved in our productions from season to season, just as we continue to bring in new artists on a regular basis.
Our Board of Directors remains out of our day-to-day operations, focusing on ensuring our overall health and sustainability.
Jobsite works exclusively with regional talent. We've assembled an artistic ensemble over 60 strong. In addition to creating the mainstage season, ensemble members are granted opportunities to produce events around our mainstage calendar. In 2013 one such project, 4.48 Psychosis, was honored as one of the top nine performances of the year on all regional stages and earned a Creative Loafing Best of the Bay Award for Best Reason to Take Theater Seriously.
Jobsite has an internship program where aspiring theater artists in educational programs (and even in some cases those who may be unaffiliated) come to learn through hands-on experience with an opportunity to become an Ensemble Member upon completion of the program. Another unique part of Jobsite's relationship with the Straz is that students at their Patel Conservatory also have the opportunity for hands-on training by our artists.
Artistic Associates
Jobsite began as five artists who also served as the company's Board. It was critical in our formative years to ensure decisions were being made to serve our art and artists to the end of creating an artistic home. As we grew, however, so did our needs. Our Board is now separate and focuses on the long-term stability of the company through development: fundraising and community engagement. With that move we also refined the roles of our core artists. Jobsite's Artistic Associates, under the leadership of the Producing Artistic Director, serve as the play selection committee and act as stewards of our second stage efforts under the umbrella of our Job-side program. They also serve as ambassadors for the company in the community as visible members of our artistic core.
Past Associates
Emily Belvo
Mike Caban
J. Elijah Cho
Chris "Dickie" Corley
Jason Evans
Alan Fessenden
Amy E. Gray
Kari Goetz
Christen Hailey
Chris Holcom
Ranney
John Lott
Shawn Paonessa
Matthew Ray
Paul Reller
Ami Sallee
Kara Sotakoun
Audience
Jobsite actively pursues younger and non-traditional theater audiences and built the company with a strong group of followers 18 – 35 who you might be more likely to see at a local brewery or music venue; however, the quality of our productions and reputation we've developed attracts audiences of all ages and backgrounds. We have a loyal community following, drawing sold-out houses to a majority of our performances. Jobsite serves over 15,000 people a year and maintains 6,000 or more followers on major social media platforms.
Funding Support
The organization receives support from ticket sales, contributions, grants, and in-kind trade. Current Jobsite season sponsors include Illumination Advertising, Gobioff Foundation, Cornelia T. Bailey Foundation, Arts Council of Hillsborough County, Hillsborough County Board of County Commissioners, and the State of Florida Division of Cultural Affairs. Interested parties may contact Jobsite for more details on giving opportunities.
Long-Range Plan
We intend on continuing as resident theater company of the Straz Center for years to come.
Our goal is to produce a full season of six to eight shows annually, with one slot dedicated to a new or unpublished play and another to our Shakespeare initiative.
We will continue to evolve our Ensemble to consistently provide a stage for new voices in the form of staged readings, late night stagings, solo cabarets, one-person shows and more. 
Over the next three years, Jobsite seeks to increase and diversify funding with the hope to hire both a full-time production manager and support position for the producing artistic director. This will elevate our staff to three full-time and one part-time, with the other 50 to 60 hires a year coming in the form of independent contractor artists.
Jobsite wants to remain sustainable as an artistic home and continue to create strong, cutting-edge theater. We strive to be a home for both the theater professional and aspiring artists. While we will continue to work with trade unions (AEA, IATSE, USA), we have no intent to become an exclusively union theater.
We firmly believe in the importance of the artist-administrator, individuals who can provide full-time service to the company both on and off the stage. We are committed to finding and keeping these individuals, in turn enriching not only the company but the entire region.
You May Also Be Interested In