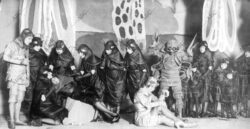 Learn more about job opportunities with Jobsite for our 25th season!
Read More »
Jobsite is also looking for designers and technicians in all areas, including basic labor positions for set building days. All interested technical candidates should send their resume and work samples (where applicable).
We also have a limited number of assistant director positions available for those looking for professional experience. Interested parties should contact us.