Welcome Season Ticket Holders
We're having a record-breaking year in terms of season passes sold, and have pretty much sold out the entirety of all opening weekends for every production. Thank you so much for being a part of that! We think part of this success is due to our growing reputation in the region, but we're sure a lot of it has to do with the great line-up. We're happy to once again return to the Jaeb later this fall for Lizzie The Musical, a show that the most recent NEA director said in the same breathe as Hamilton as being the future of the American musical. We've also got Shakespeare, another residency with the world-renowned writer Israel Horovitz, we're finally completing McDonagh's Leenane trilogy, and we're rebooting a production from 2003 that Creative Loafing named a Top 10 Play of the Decade.
Reminder
Check the dates on your tickets and make sure to put them in whatever calendar you use to help you not miss a performance.
Ticket Exchanges
If you need to move to another night, the Straz Center box office will take care of you. Call 813.229.7827 between noon and 8. You can also email us with the following: 1) a clear picture/scan of the tickets with the word VOID written across each one and 2) the new performance date you want.
We cannot move tickets from a performance that has already passed, and we clearly cannot move you into a show that is already sold out. 🙂
Extra Tickets
You can buy additional tickets to bring/send friends for 10% off. Call 813.229.7827 between noon and 8 (sorry, this is not available online).
Free Shows
Season ticket holders get into all Job-side Productions for FREE (a rarely used but great benefit). Recent work we've curated was presented at the prestigious NYCFringe Festival, and an upcoming piece recently won an award at a solo festival.
Stay in Touch
You're automatically signed up to get our weekly email with all the news, but we encourage you to connect with us on Facebook, Twitter, Instagram, Vimeo, and Google+. You can also always just reach right out to us with any questions, concerns, or comments. I'm here to help and like to hear what our fans have to say.
Level Up?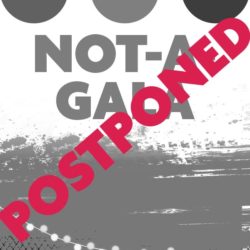 We can't thank you enough for the support of the season, but there ways you can make an even bigger impact. Donate to our Annual Campaign and get a $1 for $1 match thanks to a generous grant from the Gobioff Foundation. We're currently 66% to our goal and because of the matching funds every cent counts. Can you kick in a little and help us reach our goal? We also have our biggest fundraiser of the year, the "Not-a-Gala," coming Oct. 8 with honored guests Artistic Associate Paul Potenza and New World Brewery's Steve and Nancy Bird. Enjoy great food and drink from the best of the bay, silent auctions, special presentations, and a sneak peek at Lizzie!
---
We're honored to be the resident professional theater company of the Straz Center and are looking forward to the continued growth and development of downtown. It's truly an exciting time. Whether this coming season is your first or fifteenth with Jobsite, we're stoked to welcome you into our home.
Share: