If we're to continue our reach into the schools and our community, if we are to increase the number of shows per year we are able to offer in the Shimberg Playhouse and now the Jaeb Theater, if we are to continue to diversify the work on our stage, if we are to continue to improve that work and the lives of the artists who create it, we simply need more resources. We are committed to keeping tickets at a fair price, and so that means we need to raise the money elsewhere. We know from 2016 that this Annual Campaign is part of the solution. Not only did we see artist salaries increase in 2016, but we're budgeted to do even better in 2017, while also increasing the number of daytime matinees and outreaches we are taking directly to schools. In moving me to a truly full time position – from 2009 to 2016 I also taught a full load of coursework at USF – I have had the time to take more meetings, write more grants, and do more research. This has directly led to filling four more seats for our board of directors and $20,000 in additional funds granted to us by local foundations.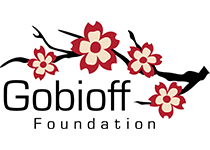 We've set a goal of $60,000 a year for the first three years of this campaign, which has been made infinitely easier to reach through the generosity of the Gobioff Foundation who agreed to provide a $1 for $1 match all donations up to $30,000. This is an amazing opportunity to double the impact of your gifts. It gets better: they've not only offered this for 2016 and 2017, but have already agreed to carry this commitment over to 2018 to help ensure that we are able to cultivate a strong and sustainable annual base of donors who strengthen our work on stage and in the community.
We know that it can be a challenge sometimes to donate in a lump sum, so we hope you'll consider making an annual pledge that is payable in monthly increments, which is easily managed when you donate online. $300 at one time might be hard, but you might find $25 a month donated on the day of your choice to be far more manageable and budget-friendly. Remember that Jobsite is a 501(c)(3) not-for-profit arts organization and all donations made to us are fully tax-deductible to the extent provided by law.
We've grown from very humble beginnings to a company with a strong regional impact and a growing national reputation, as evidenced by our recognition as a finalist for the prestigious American Theatre Wing National Theatre Company Award. We've been recognized with an Urban Excellence Award from the Tampa Downtown Partnership and numerous "Best of" awards from BroadwayWorld and Creative Loafing. In just a few short years we've grown from maintaining an annual operating budget just under $175,000 to now over $300,000. Our audience base has grown by over 7,000 people per year in that same period of time. We now have a record-setting number of season passholders, not just for our company but for the Shimberg Playhouse, that had two other companies offering a subscription series in the room prior to our residency.
The truth is, we want to do even more. We're capable of it, if the resources were available to us, which is why we need your support. I need you to know how critical these funds are to us and how easy this goal should be to make if you rally around us. Getting a commitment from you now, in the earliest part of the campaign, not only ensures your gift gets the $1 for $1 match, but it will allow us to better plan for the coming season and beyond. Reaching our goal this year, as was proven last year, will directly translate into us having the resources to go after more grants and corporate gifts. It will allow us the resources to produce the best work possible. It will get us that much closer to our goal of offering all artists a living wage. It will allow us to create more opportunities to engage our schools and community partners.
If you've read this far, you already likely attend our shows and spread the word for us. We can't thank you enough for that. We're hoping now though that you will take the next step and and become a part of our annual campaign and – if you're not already – go all in by becoming a season ticket holder. For the ultimate VIP experience, you can also become a Rock Star.
In addition to cash donations we are always on the lookout for in-kind support from area businesses. We currently have season sponsors in Creative Loafing, Gobioff Foundation, Community Foundation of Tampa Bay, Saunders Foundation, The Refinery and their sister restaurant Fodder & Shine, Rollin' Oats, Illumination Advertising, The State of Florida Division of Cultural Affairs, The Arts Council of Hillsborough County and the Hillsborough County Board of County Commissioners. Other local businesses like The Independent, Jug & Bottle Co., New World Brewery, and Ella's Americana Folk Art Cafe also make a meaningful impact every year with their in-kind gifts.
If you would like to speak directly about any of this, reach out by email or give me a call at 813.476.7378. I look forward to the chance to talk about these very exciting times!
All My Best,
David M. Jenkins
Artistic Director
Jobsite Theater
See where your money goes or jump straight to the benefits of donating.
Jobsite Theater's Annual Campaign is powered by Bloomerang donor management systems, funded through a grant from the Arts Council of Hillsborough County.
Share: