By John Patrick Shanley
Directed By Summer Bohnenkamp
Jan. 15 – 31, 2021
Preview Performances: Jan. 13 – 14
Tickets: $19.50 – $99.50
Jaeb Theater, Straz Center for the Performing Arts
Stream Doubt Now!
Now through Feb. 11, stream Doubt: A Parable from home. Doubt is best experienced on a smart TV or connected device (Apple TV, Roku, etc). Use your device's browser and visit strazhome.uscreen.io.
What It's About
In this brilliant and powerful drama set in 1964 Sister Aloysius (Roxanne Fay), a Bronx parochial school principal, takes matters into her own hands when she suspects the younger and popular Father Flynn (David M. Jenkins) of improper relations with one of the male students (who also happens to be the first black student accepted into the school).
The original Broadway production starred Cherry Jones, Adriane Lenox (both earning a Tony Award), Brian F. O'Byrne, and Heather Goldenhersh (both nominated). A film adaptation was made in 2008 starring Meryl Streep, Phillip Seymour Hoffman, Amy Adams, and Viola Davis (all nominated for Academy Awards). Summer Bohnenkamp has previously directed the Jobsite hits The Flick, Time Stands Still, and Constellations.
Why You Should See It
A major award-winning play by one of the country's most celebrated playwrights featuring regional powerhouses? Do we even need to offer more than that? Director Summer Bohnenkamp has helmed some of the most critically-acclaimed productions in recent Jobsite history, so she not only has good taste but the skills to back it up. We also promise you that this show will have you talking LONG after you leave the theater. Did he do it? Was she right? Do you have doubts about either or both? Very few plays walk a line like this one does. We promise you won't be able to take your eyes off of it.
Why We Picked It
This was another Jobsite no-brainer – it suits all of our strengths and what audiences love about our contemporary work. The roles of Sister Aloysius and Father Flynn are among the meatiest in contemporary theater. Mrs. Muller may only have one extended scene, but it will simply knock you off your socks. Sister James is the audience's conscience. The last play we produced that probably packed it all in and generates as much discussion among an audience was likely David Mamet's Race. This play, when performed right, should leave you with the same doubt referred to in the title. We all have our doubts, doubt is perhaps the most powerful human state. John Patrick Shanley says, "The beginning of change is Doubt. It is that crucial moment when I renew my humanity or become a lie."
From the playwright
"Doubt requires more courage than conviction does, and more energy; because conviction is a resting place and doubt is infinite — it is a passionate exercise. You may come out of my play uncertain. You may want to be sure. Look down on that feeling. We've got to learn to live with a full measure of uncertainty. There is no last word. That's the silence under the chatter of our time." – John Patrick Shanley
This play is dedicated to the many orders of Catholic nuns who have devoted their lives to serving others in hospitals, schools and retirement homes. Though they have been much maligned and ridiculed, who among us has been so generous?
a gripping story of suspicion cast on a priest's behavior that is less about scandal than about fascinatingly nuanced questions of moral certainty. – Variety
Blunt yet subtle, manipulative but full of empathy for all sides, the play is set in 1964 but could not be more timely ... passionate, exquisite, important and engrossing. – NY Newsday
Here, for the first time in a long time, is a play that is about something.​ – Chicago Tribune
An eloquent and provocative investigation of truth and consequences. A gripping mystery, tightly written. – Time Out New York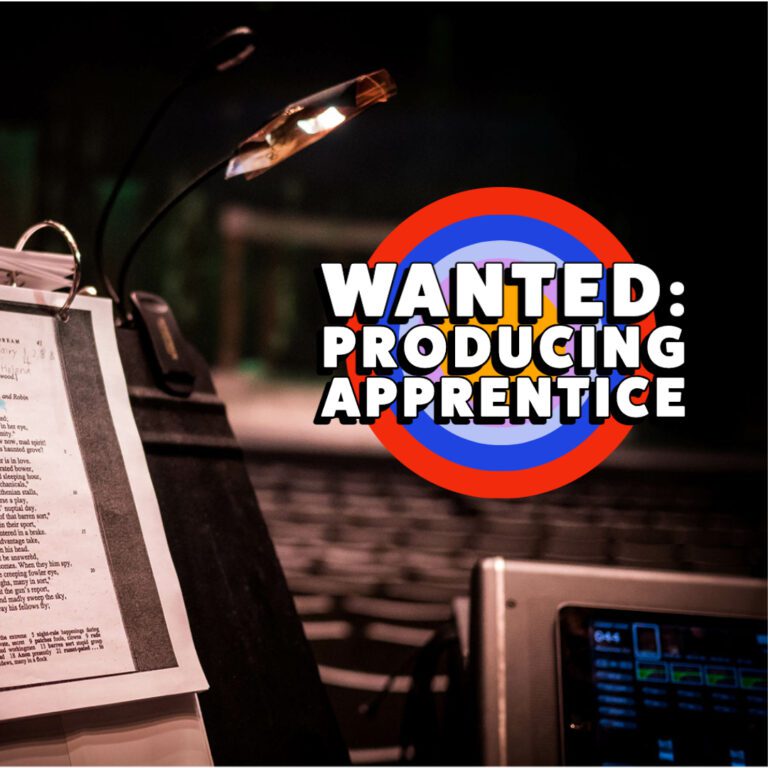 Jobsite has an immediate opening for an administrative apprentice to work with the Producing Artistic Director (PAD) as a Producing and Engagement Apprentice. This opportunity
Read More »
Blog Us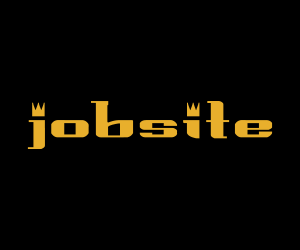 Want to add a groovy graphic like this to your blog or website?
Jobsite provides a variety of cool banners that you can put on your website. AND they update automatically. So just drop it in once, and when we're ready for our next show, we'll update the graphic, and it'll automatically update on your site too!
Summer Bohnenkamp – Director
Teah Banks – Stage Manager
Cast
Emily Belvo – Sister James

Roxanne Fay – Sister Aloysius

David M. Jenkins – Father Flynn

Andresia Moseley – Mrs. Muller

Crew
David M. Jenkins – Sound Designer
Chloe Mastro – Scenic Painter
Rebekah Eugenia Lazaridis – Scenic Designer
Tea Roberts – Scenic Painter
Brian Smallheer – Lighting Designer
Katrina Stevenson – Costume Designer