by Richard O'Brien
Directed by David M. Jenkins, music direction by Jeremy Douglass
Jul. 10 – Aug. 4, 2024
Jaeb Theater, Straz Center
In 2014, Jobsite first took over the Jaeb Theater for a co-production of Return to the Forbidden Planet with the Straz Center. 10 summers later they take on the show they've been waiting for as part of their 25th Anniversary Season! Jobsite fans must know this cult-hit rock musical is a no-brainer for the company who has consistently taken home Creative Loafing Best of the Bay Awards like "Best Theater Rockers," "Best Musical," and "Best Local Production" for scorchers like Forbidden Planet, Hedwig and the Angry Inch, Pericles, SILENCE! The Musical, LIZZIE, and others.
The antici … pation is over for Jobsite's spin on the OG kitschy rock 'n' roll sci-fi gothic musical! Straightlaced Brad Majors and Janet Weiss, stuck with a flat tire during a storm, discover the eerie mansion of Dr. Frank-N-Furter as they look for a phone to call for help. As their innocence (and more) is stripped away, they encounter a castle-full of wild characters while the not-so-good Dr. and his motley crew unveil his latest creation — a Charles Atlas-inspired beefcake named Rocky. Give yourself over to absolute pleasure at this iconic landmark of musical theater and — now at almost 50 years old – enduring part of popular culture.
Please Note
This performance will, pending clarification on Florida law, be restricted to guests 18 years and older. Our understanding is that there is NOT a parental consent override here.
About the Writers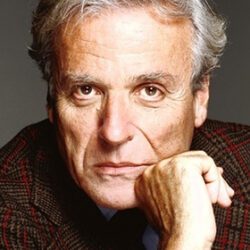 William Goldman (
Playwright,
 1931 – 2018) was one of the most influential and successful writers of his generation. Film credits include 
Masquerade
, 
Harper
, 
Butch Cassidy and the Sundance Kid
, 
The Stepford Wives
,
All the President's Men
,
The Princess Bride
 (based on his novel of the same name), 
Last Action Hero
,
The General's Daughter
,
Marathon Man
 (based on his novel of the same name) and many, many others. He co-wrote two plays with brother James Goldman: 
Blood, Sweat, and Stanley Poole
 and 
A Family Affair
. As a novelist, Goldman has penned several American classics including but not limited to 
Soldier in the Rain
(1960), 
Father's Day
 (1971), 
Magic 
(1976), 
The Color of Light
 (1984) and 
The Silent Gondoliers
 (1984). He has also written many articles for acclaimed publications on the topic of screenwriting and several non-fiction books, including 
The Season: A Candid Look at Broadway
 (1969) and 
Adventures in the Screentrade: A Personal View of Hollywood and Screenwriting 
(1983). Awards include Academy Award, Writers Guild Award and British Academy Award, for 
Butch Cassidy and the Sundance Kid
, 1969; Academy Award and Writers Guild Award, for 
All the President's Men
, 1976. Education: Oberlin College, Ohio, B.A. 1952; Columbia University, New York, M.A. 1956.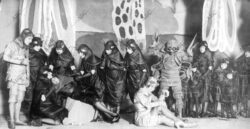 Learn more about job opportunities with Jobsite for our 25th season!
Read More »
David M. Jenkins – Director
Jeremy Douglass – Musical Director
Blog Us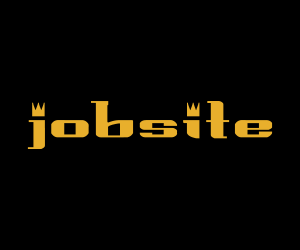 Want to add a groovy graphic like this to your blog or website?
Jobsite provides a variety of cool banners that you can put on your website. AND they update automatically. So just drop it in once, and when we're ready for our next show, we'll update the graphic, and it'll automatically update on your site too!