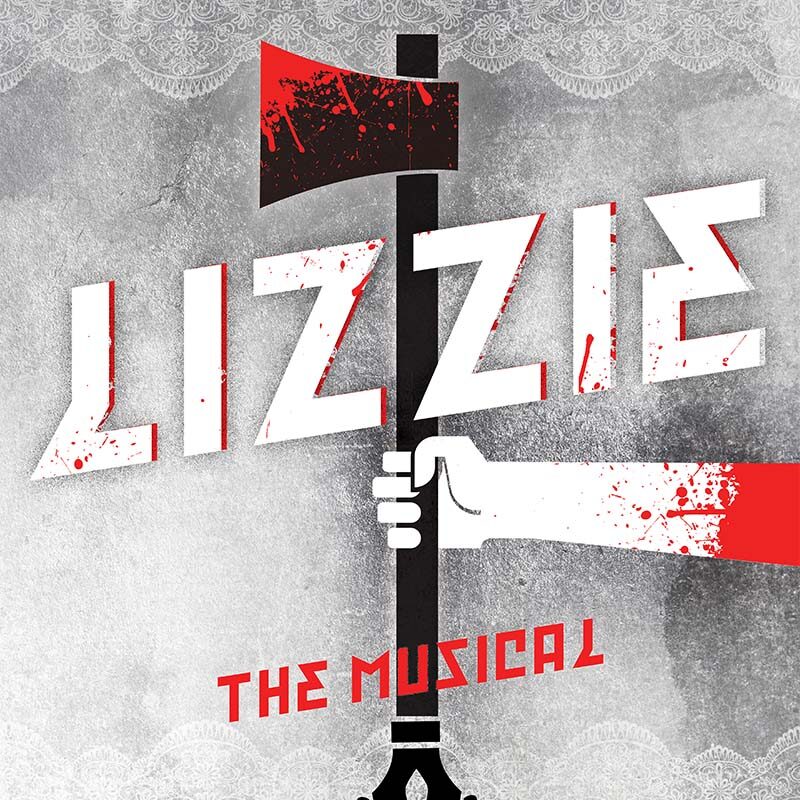 A Killer Rock Musical by Steven Cheslik-DeMeyer, Tim Maner, and Alan Stevens Hewitt
Directed by David M. Jenkins
Jul. 14 – Aug. 6, 2023
Preview Performances: Jul. 12 – 13
Shimberg Playhouse, Straz Center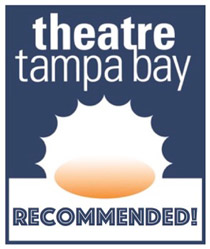 Audiences are in for another dark treat with the Drama Desk Award-nominated LIZZIE, a killer rock musical that's been a certified hit around the world.
Four ferocious women front a savage six-piece rock band to tell the story of Lizzie Borden, America's favorite double axe-murderess and Victorian hometown girl-next-door. In 1892 on a sweltering August day in a small New England town, a well-to-do-elderly man and his second wife were brutally murdered with an axe in broad daylight. Lizzie Borden, their youngest daughter, was the prime suspect. She was arrested and tried for the crime, but, with no actual witnesses to the hideous event, was acquitted.
The murders remain unsolved making Borden an enduring pop culture icon to this day. History tells us Lizzie was innocent, but the legend as still chanted in schoolyards and playgrounds to this day leaves no doubt about her guilt. Full of hot rock licks, riot-grrrl attitude, and gleeful gallows humor, LIZZIE has made Top 10 lists in New York, Portland, Seattle, San Francisco, Houston, and is now ready to rock Tampa!
LIZZIE, whose creators describe as "an epic rock concept album come to life on stage" debuted at the Living Theater in New York in 2009. Ralph Remington, former director of the theater division of the NEA called Hamilton, Here Lies Love, and LIZZIE "the future of the American musical. Get ready."
A note about Sound & Seating
LIZZIE is a 4-woman rock opera with numbers that range from pop ballads to spiritual hymns to all-out riot-grrl punk. As such, some songs may be considered loud for some patrons. Jobsite is offering foam earplugs at the door to anyone who may want them, and advises that guests with greater sensitivity to loud sound sit down front on either bank of side seating as opposed to the main set of risers. We know that may sound counter-intuitive, but trust us. The seating on either side of the main catwalk are not as loud as the main seating bank.
Steven Cheslik-DeMeyer has been telling stories for four decades in New York, Nashville, Austin, and on the road, as a writer, songwriter, and performer, beginning with dozens of shows in the New York downtown music and theater scenes of the 1980s and 90s. From 1992-2002, with the neo-vaudeville duo Y'all, he made CDs, books, and a feature film, and performed across North America and Europe and appeared on MTV and Comedy Central. His musical, LIZZIE, began in 1990 as an experimental rock show but has grown into a full-length rock opera seen in over a hundred productions in six languages all over the world. Currently, Steven is developing a new musical called Jack, based on his high school diary, and he is writing a book of nonfiction combining memoir, family lore, and gay history. Steven is a Jonathan Larson Grant finalist and a MacDowell Fellow. He lives in New York with his husband.
Alan Stevens Hewitt is a New York-based multi-instrumentalist, composer, orchestrator, and producer. He is co-creator of the internationally acclaimed rock opera LIZZIE. He can frequently be heard playing live on Broadway (and Off-) with over 20 musicals under his belt. After cutting his teeth in bands in his hometown Philly, he relocated to NYC in the late-90's to pursue his conservatory degree in composition at Mannes/The New School. His first score for theater was for a gender-swapped production of Bertolt Brecht's Baal that the New York Times charitably called "an act of courage." For a period in the aughts he co-owned a nightclub in Chelsea with a 10,000 gallon tropical fishtank featuring live "mermaid/man" performances, live music, DJs, and circus artists. He loves with his puppy Echo in a former fire department livery house in Haverstraw on the banks of the Hudson River.
Right out of college, Tim Maner co-founded the tiny mythic theatre company with a focus on developing the work of creator/directors and a mission to "disrupt the american living room / rearrange the furniture in the american mind".  tiny mythic's work became a staple of the downtown alt-theatre scene of the early 90s, and just a few years later, the previously transient company transformed into the award-winning NYC arts center, HERE, called "the model for the cutting edge arts space of tomorrow" by The New York Times, which celebrated its 30th anniversary this year. His producing/presenting history at HERE included hundreds of productions brought to life by thousands of artists, and he remains an active founding Board Member. Tim has created over twenty original works as a creator/director including: The Hawthorne Project, a six-year collaboration with writer/adaptor Elizabeth Banks building a trilogy of multi-layered multi-media events adapted from Nathaniel Hawthorne's three American novels and The Opera Project, a five-year collaboration with writer Ruth Margraff and composers Matthew Pierce and Fred Ho creating a series of original new wave operas.  He is a graduate of NYU/ Tisch School of the Arts.
Production History
Jobsite first produced LIZZIE Oct. 14 – Nov. 6, 2016. That production earned Fo'i Meleah, recently heard as the voice of Audrey II in the Straz Produced Little Shop of Horrors, Outstanding Lead Actress in a Musical from Theatre Tampa Bay.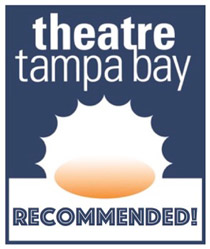 David M. Jenkins – Director
Jeremy Douglass – Music Director
Alison Burns-Jackson – Original 2016 Choreography, 2023 adaptation by Heather Krueger
Spencer Meyers – Associate Director
Cast
Colleen Cherry – Lizzie Borden
Heather Krueger – Emma Borden
Kandyce Walker – Alice Russell
Katherine Yacko – Bridget Sullivan
Musicians
Elwood Bond – Drums
Jeremy Douglass – Keys
Tom Kersey – Cello
Rebekah Pulley – Guitar
Kenny Walker – Bass
Mark Warren – Guitar
Production
Jo Averill-Snell – Lighting Designer
Teah Banks – Properties
David Cohen – Sound Engineer
Dorian Blaine Connors – Sound Operator
Heather Krueger – Costume Designer
Josephine Midulla Reller – Assistant Stage Manager
Vivian Rodriguez – Stage Manager
Brian Smallheer – Scenic Designer
Steven Cheslik-deMeyer – Co-creator
Alan Stevens Hewitt – Co-creator
Tim Maner – Co-creator
David M. Jenkins – Director
Jeremy Douglass – Music Director
Alison Burns Jackson – Choreographer
Spencer Meyers – Assistant Director
Mark Warren – Band Leader
Cast
Christina Capehart – Alice
Colleen Cherry – Lizzie
Heather Krueger – Emma
Fo'i Mealeah – Bridget
Musicians
Elwood Bond – Drums
Jeremy Douglass – Keys
Nader Issa – Bass
Tom Kersey – Cello
Rebekah Pulley – Guitar
Mark Warren – Guitar
Production
David Cohen – Sound Engineer
Reuben Hirsh – Lighting Designer
Matthew Ray – Stage Manager
Brittany Reuther – Costume Designer
Brian Smallheer – Scenic Designer
Julia Smith – Directing Apprentice
seriously one of the best Jobsite shows I've ever seen! We were all blown away 🤩 – LyAnne Marie
We were there last night; it was amazing! – Mary bison
Loved it! Saw it on Wednesday. – Rick Rubner
An indulgent, campy show with some catchy numbers, Lizzie is a lot of fun. The cast & crew's passion are unmistakable. You will be sure to leave theater singing. Check it out. – @ellysooh
Gorgeous ❤️❤️ Saw the show Saturday night and loved every minute of it! You ladies are all fantastic! – Melody Griffith
I didn't see the original, but I did see it last night. The blood was a really cool touch! – Greg Wiederecht
Incredible show! I've been a fan of this musical for a while, and it was amazing to finally see it! Congratulations on a stellar production! – @sillyspook13
Good show! Enjoyed it very much. – Frances Factor
We greatly enjoyed Lizzie. First rate production. Very talented cast. – Jeffery Gerew
The show was amazing!!! Perhaps the best vocal performance of any show, Broadway or otherwise, I have seen at Straz 🙂 – Jamie Klingman
What a treat! We saw "Lizzie" on Friday and had a great time. I am sincerely blown away…. Loved the band, too. Good players and good orchestration. The "Lizzie" arrangements were album-ready and well-played. Congratulations. What a tour de force performance! Rock on! – Tom Sivak
Saw it yesterday! Brave ladies! Fantastic voices! 
 – Pasqualino Beltempo
AX-citing!!! Fabulous show! – Jannine Cherry
Lizzie is so cool. The Borden house is rockin'! Congrats to this team! – Jonathan Vandyke
'LIZZIE' at the Jaeb is an AHMAHZING production quality with powerhouse punk performers. I loved every moment and can't wait to see it again!! – Samantha Ehrnman
Had the opportunity to see the show last night and LOVED it! I highly recommend it! – Connie Hubach Horn
I saw this show last night and it was way better than I hoped!!! So amazing and Entertaining!! I loved every second and totally recomend this show. These girls can sing! – Melanie Rodriguez
I was lucky enough to score a ticket and loved it. So much rock n' roll fun- you'll catch many a headbanger musical reference, and it's like the lighting director was channeling arena rock best moments (I'll bet pyrotechnics were discussed.) The best part though was the singing! We are lucky to have this kind of talent in Tampa- from the costumes to the band, what a great show! – Anne Scott Vela
This show is frightfully brilliant! Yes, #LizzieTampa is that good! Must see! – @denisermt
Great music. Great acting. And an ending to be remembered. – @PhilGerb
If you mount another musical this year, you'll be up for two #BOTB awards. @cl_tampabay #LizzieTampa #BestConcert – @jelijahcho
#Tampa got to see #LizzieTampa @StrazCenter @jobsitetheater Absolutely loved the Music, powerful all women cast! Amazing!!! #Datenite #Mustsee – @CGormon
Saw #lizzietampa last night & it was incredible! Wonderful performances & rockin music. Brava, ladies! @jobsitetheater @StrazCenter – @brax292
Marvelous! Everything – voices and choreography – set and story, audience of all ages, wonderful … Quite a coup. Those words will stay on my mind, …41. Great for the Jaeb, hope you can extend. Congrats. – Susanne Neilsen
Saw the show tonight and was blown away!! We loved it. Thinking about coming again – it was that good! – Lorinda Gamson
Saw the show tonight, it was fantastic! Loved everything about it! Talented group of ladies! – Mindy Choate
Great show tonight – Steffan Boule
tonight was amazing – Charles Hampton
I am very passionate about a lot of things but maybe nothing more than strong women belting their FACES OFF. Lizzie – a killer rock musical at Jobsite Theater blew me AWAY. I can't get over this show and never will. #YAAAAAAAS – Katie Berger
Saw the Preview last night. Terrific show. – Robert Simon
It was totally awesome!! The cast killed it!! – Brandie McCallum
The show was awesome! Thank you all for a great evening – Susan Belvo
It is fabulous and begs to be seen!!! Great stuff!!!! The band is pure dynamite!!! However– it's the ladies that compel us to keep our eyes glued to the stage, and so affixed that when looking away, we are eagerly seeking the next visual gorefest treat, be it verbal or visceral. All 4 ladies have voices to die for, and it would be hard to say one lady's voice is more to the point and key than another's … If you are able, "chop up" the price of a ticket and SEE this incredible show with tour de force work all around and give yourself an incredible Hallowe'en treat!!! – Joseph Parra
Just got done seeing this tour de force! I understand there are 5, only 5 more opportunities to see this marvel! 4 women who are forces to be reckoned with! Do it miss this! – Lori Pate
So incredible!! A total must see!! – @littlewys
The notes these performers are hitting in @LizzieMusical is incredible! – @RyTheNewsGuy
Lizzie' is 
 — really incredible talent from both the cast and the band. Go see it, Tampa ppl. – @bubbaprog
Just saw #LIZZIETampa. Amazing music and vocals. These women rocked!! @jobsitetheater – @brendalovell
People, go see @jobsitetheater LIZZIE…you WILL thank me later! Absolutely stunning performances. #GO – @JeanneTPA
Blown away by the depth of character from the actors in #LIZZIETampa. Totally on Lizzie's side. – @stephemera