We may live in an uncertain time, but I'm at least certain we're part of a great community.
I'm continually astonished by your generosity, even in the face of a global crisis. We need your help more than ever in a year that we try to overcome great challenges to continue producing in a safe and sane manner so that we continue to pursue our mission, connect with our community, and provide our artists meaningful employment.
The facts are: doing this is costing us far more money than we can earn back in revenue. It's a little scary, but we believe the community will step up to fill in the gaps. We're only able to take the risks we have thus far because the 18-19 season was kind to us, allowing us to not only make up the steep 2017-18 losses from Irma and other disasters, but to put a little bit away. But, that cushion won't last more than perhaps the summer. Still, we believe. 
Since we started our Annual Campaign the funds raised have allowed us to inspire and entertain over 100,000 people while employing over 250 artists all who call this region home. It has allowed us to develop an education program that has offered over 15,000 students access to professional, engaging theater in our home at the Straz Center while educating and sparking the imaginations of even more directly in their classrooms at school. This Annual Campaign has also allowed us to put 85% of every dollar you spend on tickets back into the pockets of our artists.
In 2020 we brought over 1,600 students into our theater for A Midsummer Night's Dream on the way to impacting over 5,000 students in Hillsborough, Pinellas, Pasco, Hernando, and Manatee counties with all of our programs.
We've grown from humble beginnings, first occupying a converted casita "on the wrong side of the tracks" in Ybor City to now serving as the resident company of one of the largest performing arts centers in the country. We're not only consistently recognized regionally for the quality of our programming, but also boast a national reputation with coverage in publications like American Theatre Magazine and the Wall Street Journal. We're the only company in the history of this region to ever be named as a finalist for the prestigious American Theatre Wing National Theatre Company Award.
Please join us in helping us make our 2021 goal by standing up alongside our generous supporters who believe in our work, our mission, and our importance in this community by giving to our Annual Campaign today!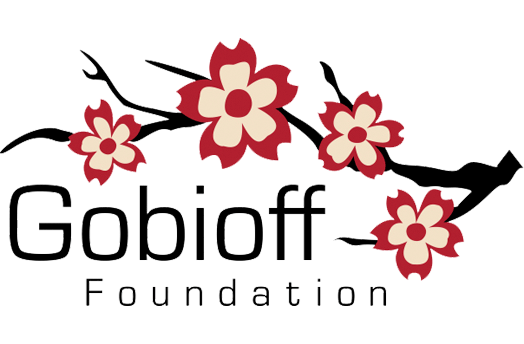 "The Gobioff Foundation is proud to support Jobsite Theater, an integral and essential part of the arts community in the Tampa Bay area. We're excited to help them reach the next step in their journey."
"Jobsite Theater brought the Bay area successful productions of more plays of real substance than any other local house.… Jobsite has become a real treasure, indispensable to our arts scene." – Creative Loafing
Donate Via Check
If you'd prefer to not use the secure online donation method, please download and print the .pdf of our donation form, and mail it along with your check, payable to Jobsite Theater.
A copy of the official registration and financial information may be obtained from the division of consumer services by calling toll-free within the state. Registration does not imply endorsement, approval, or recommendation by the state. 1.800.HELP.FLA (435.7352). FloridaConsumerHelp.com
Jobsite Theater's Annual Campaign is powered by Bloomerang donor management systems, funded through a grant from the Arts Council of Hillsborough County.