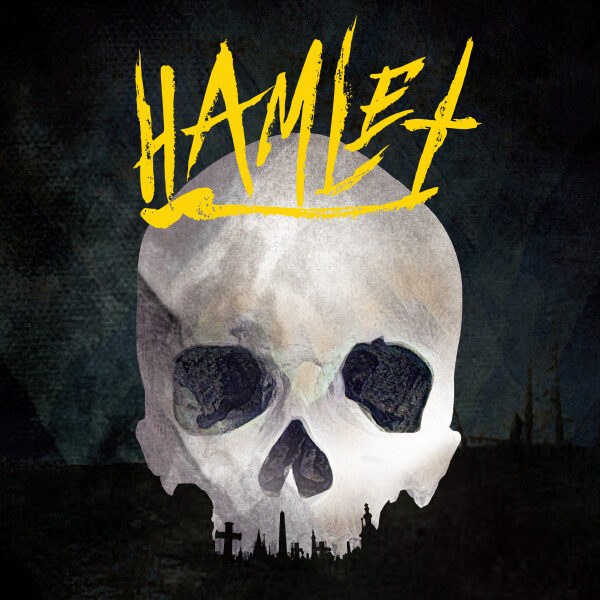 By William Shakespeare
Directed and adapted by David M. Jenkins
Jan. 13 – Feb. 5, 2023
Preview Performances: Jan. 11 – 12
Jaeb Theater, Straz Center

Creative Loafing Best of the Bay Nominated
Jobsite returns to the Jaeb for this searing tragedy of a man, tormented by his father's death, that confronts each one of us with the mirror of our own mortality in a far from perfect world. Who can be trusted? Who can be believed? Sent by Hamlet's father's ghost to avenge his brutal death, Hamlet's mission to expose the truth is a perilous journey of madness, murder, and lost love.
A ghost story, detective adventure, and revenge tale all at once, Hamlet is often regarded as the best-written play of all time. 
This is Jobsite's 22nd season of celebrating the Bard with another epic, engaging staging featuring another powerful score from the company's award-winning resident composer Jeremy Douglass.
School Productions
Weekday field trip matinees for school students are available starting Jan. 17. All groups attending field trips are offered custom study guides and visits from teaching artists before and after the show. Please call 813.222.1016 or write Spencer.Meyers@strazcenter.org to learn more.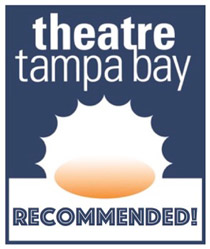 David M. Jenkins – Director
Brian Smallheer – Technical Director
Jeremy Douglass – Production Stage Manager
Cast
Ned Averill-Snell – Claudius/Ghost
Theron "T. R." Butler – Barnardo
Carla Corvo – Horatio
Giles Davies – Hamlet
Roxanne Fay – Gertrude/Gravedigger
Daniel Lennox, Jr – Laertes/First Player
Nicole Jeannine Smith – Guildenstern/Player King
Katrina Stevenson – Ophelia
Hugh Timoney – Marcellus
Jim Wicker – Polonius/Doctor of Divinity
Katherine Yacko – Rosencrantz/Player Queen
Crew
Jo Averill-Snell – Lighting Designer
Teah Banks – Properties
Jeremy Douglass – Sound Designer
D Granke – Fight Director
Jena Rashid – Producing and Engagement Apprentice
Julia Rifino – Scenic Artist
Brian Smallheer – Scenic Designer
Katrina Stevenson – Costume Designer
A wonderful and powerful performance bringing understanding, compassion, and thrills to the audience. Giles Davis, and the other principals, were superb. You and your team brought Shakespeare to life for me. – Greg Rosasco
We were there for opening night, yet it has taken me this long to fully digest all the savory bits, and leave you a comment. Where to start? Ah I know at the beginning, and with David Jenkins. This may be David's finest work. His writing/adaptation was nothing short of BRILLIANT! All of the meat and just the slightest, tasty serving of potatoes! I cannot say enough about this work! Giles Davies as Hamlet was truly mesmerizing. I never thought he'd be able to top his performance in Dr Jekyll and Mr. Hyde, and yet here we are. Katrina Stevenson never disappoints, and her Ophelia is no exception. One delightful surprise was Jim Wicker's Polonius. Throughout the intense drama he came through like a cool breeze. The modern flow and cadence, both verbal and the physicality, was amazing, yet one could not pin point an era or decade. I thought this was also seen in the sets and costumes. David you and the BRILLIANT cast have created a show that is as timeless as Shakespeare himself, and those were some pretty big boots to fill. BRAVO! BRAVO! BRAVO! – SusanneDockery
If you have not seen Jobsite Theater's production of Hamlet at The Straz, please consider a ticket. They have reduced 4 1/2 hours of tedious Shakespeare to 2 1/2 hour production of amazing theater. If you don't like Shakespeare, this may change your mind. – Tom Eleazer
Saw it yesterday. Excellent production! – Mila Friedman
What a piece of work it is! Saw it today and, as always, we say "Bravo… Brava… Jobsite!!" – Margaret Nolan Mays
Shakespeare and Jobsite, it's a win win! – Peter Terzian
We attended last night's show. It was FANTASTIC!!!! <3 <3 <3 – Kris Mannino
Great show!! – Cindi Gladden-Tracey
Enjoying a night of theater. Checking out Hamlet at the @StrazCenter in #Tampa #Florida. @jobsitetheater company did a killer job. #TheaterThursday #acting #Shakespeare #hamlet #theater #photo #FamilyFunTime – @bloodofangels1
Saw it last night. It was a wonderful performance! – Tanya Abresch
Saw it last Wednesday. The thing about Hamlet is that in spite of everything everyone says about how good it is, it really is that good. – Michael Sinnreich