By William Shakespeare
Directed and adapted by David M. Jenkins
Jan. 13 – Feb. 5, 2023
Preview Performances: Jan. 11 – 12
Jaeb Theater, Straz Center
[Jobsite] has mounted a very funny, fast-as-the-wind production … Jenkins clearly has an inspired vision for the material and his miraculous design team [is] perfectly in sync. The staging is simple and fluid, but always striking. – Creative Loafing
Nothing from Mon., Jul. 4, 2022 to Sun., Jul. 10, 2022.
What It's About
Jobsite returns to the Jaeb for this searing tragedy of a young student, tormented by their father's death, that confronts each one of us with the mirror of our own mortality in a far from perfect world. Who can be trusted? Who can be believed? Sent by Hamlet's father's ghost to avenge his brutal death, Hamlet's mission to expose the truth is a perilous journey of madness, murder, and lost love. This is Jobsite's 22nd season of celebrating the Bard with another epic, engaging staging featuring another powerful score from the company's award-winning resident composer Jeremy Douglass.
School Productions
Weekday field trip matinees for school students are available starting Jan. 17. All groups attending field trips are offered custom study guides and visits from teaching artists before and after the show. Please call 813.222.1016 or write Spencer.Meyers@strazcenter.org to learn more.
Jobsite has an immediate opening for an administrative apprentice to work with the Producing Artistic Director (PAD) as a Producing and Engagement Apprentice. This opportunity
Read More »
Blog Us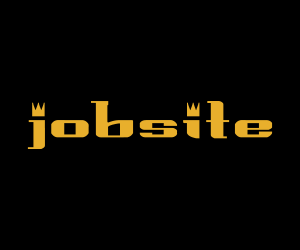 Want to add a groovy graphic like this to your blog or website?
Jobsite provides a variety of cool banners that you can put on your website. AND they update automatically. So just drop it in once, and when we're ready for our next show, we'll update the graphic, and it'll automatically update on your site too!
David M. Jenkins – Director
Brian Smallheer – Technical Director
Vivian E. Rodriguez – Production Stage Manager
Cast
Colleen Cherry – O'Casey / Betty Dullfoot / Actor / Fish
Giles Davies – Giuseppe "The Florist" Givola / Bowl / Servant / Smith
Spencer Meyers – Ernesto Roma / Prosecutor / Minister
Andresia Moseley – Clark / Dockdaisy / Woman / Shorty
Derrick Phillips – Arturo Ui / Judge
Blake Smallen – Young Dogsborough / Ragg / Defense / Inna / Jim Crocket
Katrina Stevenson – Emanuele Giri / Butcher
Hugh Timoney – Dogsborough / Ignatius Dullfoot / Greenwool / Physician
Crew
Jo Averill-Snell – Lighting Designer
Teah Banks – Rehearsal Stage Manager
Jeremy Douglass – Composer/Sound Designer
David M. Jenkins – Video Designer
Brian Smallheer – Scenic Designer
Katrina Stevenson – Costume Designer