Our annual spring online fundraiser is Tue., April 25, and we've got loads of cool stuff we're offering up as perks!
Jobsite's Giving Challenge runs from 12 midnight to 11:59p on Tue., April 25. We will do drawings for a Jobsite swag pack featuring Jobsite decals, pins, and magnets including high-quality decals for LIZZIE, ALICE, MISERY, HAMLET, DRACULA, and more. Drawing times are:
8a for gifts made midnight to 7:59a
10a for gifts made 8a to 9:59a
12n for gifts made 10a to 11:59a
2p for gifts made noon to 1:59p
4p for gifts made 2p to 3:59p
6p for gifts made 4p to 5:59p
8p for gifts made 6p to 7:59p
10p for gifts made 8p to 9:59p
12m for gifts made 10p to 11:59p
All donations $100+ made on April 25 will also be entered into a drawing for a pair of Rock Star passes for the 2023-24 25th Anniversary Season! This drawing will occur at midnight.
In addition to these prizes, we will do special surprise drawings during the day for Jobsite t-shirts, commemorative photos books, and other goodies.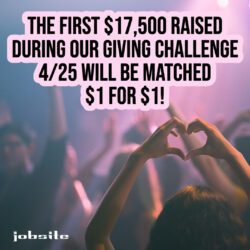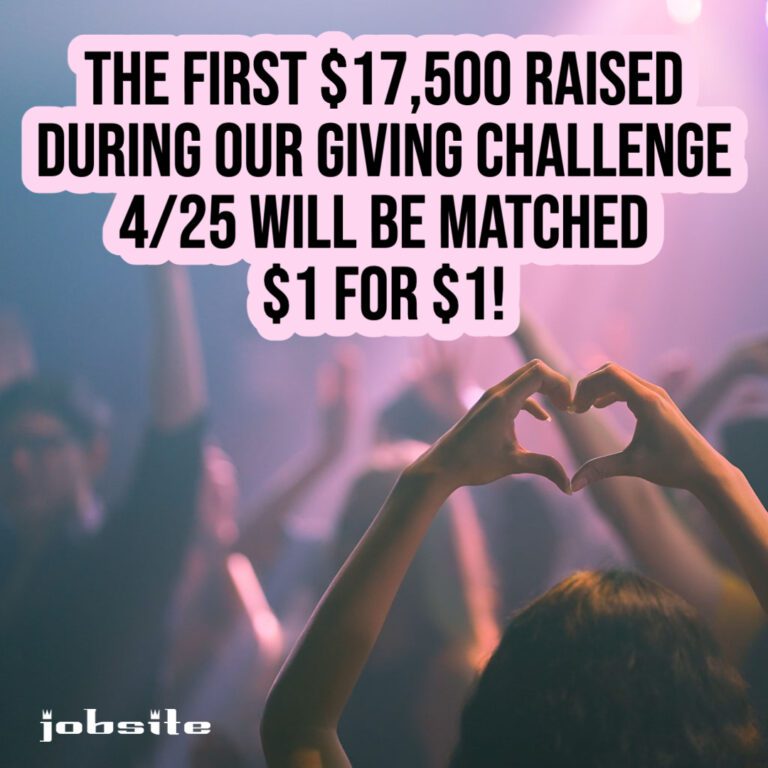 We have a goal of $35,000 for our Giving Challenge, but the great news is that an angel donor has offered us a 1:1 match on the first $17,500 donated by the public!