By William Shakespeare
Directed by David M. Jenkins
Jan. 14 – Feb. 6, 2022
Tickets start at $29.50
Preview Performances: Jan. 12 – 13 | Tickets start at: $18
Jaeb Theater, Straz Center for the Performing Arts
Wed., Jan. 12, 2022

Thu., Jan. 13, 2022

Fri., Jan. 14, 2022

Sat., Jan. 15, 2022

Sun., Jan. 16, 2022
What It's About
20 years after establishing a Tampa Bay area tradition, Jobsite finally tackles the Bard's most famous play. It's 1985: an unprecedented epidemic and social unrest compete for the soul of our nation (sound familiar?) as Romeo and Juliet, the offspring of sworn enemies, defy their world by choosing love over hate. As relevant today as it was in 1595, this production uses the backdrop of the 1980s to explore the entrenched polarization that dominates contemporary culture and the tragic costs of intolerance and division. Jobsite's Romeo & Juliet features an 80s-influenced original score by resident composer Jeremy Douglass and high-definition video design by director David M. Jenkins. Jobsite's approach to Shakespeare has historically been powered by sociocultural influence, and this will be no exception with inspiration drawn heavily from two other pastiches set in the 1980s – Stranger Things and the graphic novel Prince of Cats.
Educational Productions
Weekday field trip matinees for middle and high school students are available starting Jan. 17. All groups attending our field trip performances are given custom study guides and the ability to have a visit from a teaching artist both before and after your show. Additional opportunities include on site pre- or post-show tours or Q&As. Please call 813.222.1016 or write Spencer.Meyers@strazcenter.org to learn more about our education programs.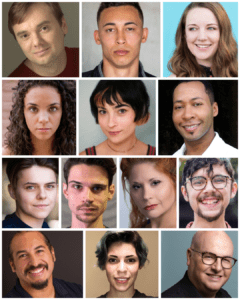 20 years after establishing a Tampa tradition, we are thrilled to take on what is perhaps Shakespeare's best-know work. Romeo & Juliet runs Jan. 14
Read More »
Blog Us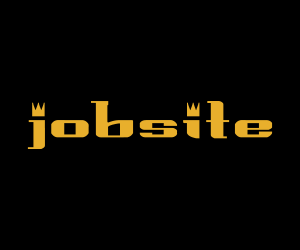 Want to add a groovy graphic like this to your blog or website?
Jobsite provides a variety of cool banners that you can put on your website. AND they update automatically. So just drop it in once, and when we're ready for our next show, we'll update the graphic, and it'll automatically update on your site too!