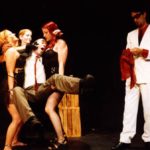 We've been fighting hard for 24 years to make this area a viable market for a working theater artist who doesn't want to live out of a suitcase as a touring artist, going to whatever city the next job might be in. It is by no means easy, the economics of theater are trickier than most give credit to. We stand by our 5-day/20-hour-a-week schedule that we've had in place pretty much from the beginning.

Did you know that we pay all of our artists working on a show who are required to be at every call the same no matter the size of their role? As of last season, we've also made sure that no one is working for less than $15 an hour in any position.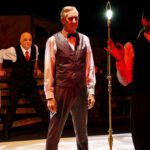 We still need to do better, especially considering reports say that someone needs to make $25 an hour in this market to be able to keep up with rent. Artist pay is directly tied to revenue: this means to do better for our artists we need to find more people to attend shows (or raise prices on those already coming) and/or find more grants and private donations from those who believe in our work. None of that is easy in this world we live in right now.

If you're interested in learning more about Jobsite, how we work, or what we're trying to do here in the Tampa Bay area we'd love to start a conversation with you. We pride ourselves on our transparency. Reach out!