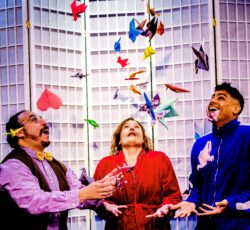 Animals Out of Paper is not just the last show of the season, but the last show we had planned and invested in when then theaters shut down on Mar. 13, 2020 (it was originally scheduled to go up that summer).  Though we announced the show in the spring of 2019, it was sitting on our short list for many years — first brought to the table by Artistic Associate Shawn Paonessa (who directed this season's Dr. Jekyll & Mr Hyde). 
It feels good to have finally cleared the list of shows we had planned prior to the closures, even if we're still nowhere near solid ground.
SMU and the NEA have been forecasting audience trends using data collected nationally — I look at each update through a crack in my fingers, hoping the news will improve. The spring study projected at best we could expect something like 46% of audiences to return by summer if everything went well, to a low of around 34% if they did not. For perspective, Jobsite needs to sell at about 65% to simply cover basic costs. They don't call us a not-for-profit for no reason …
It appears we fall into the "did not go well" category based on attendance for the past few shows, but we soldier on. What else can we do? Since we returned to live performances in the fall of 2020 as one of the very first in the country, our motto has remained "the only way out is through."
We've been fortunate to this point that our fans and private foundations have stepped in to fill the massive gaps left at the box office. Of course I worry if the private support will outlast public reticence to return to the theater.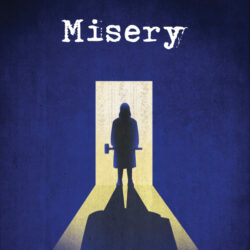 I find some encouragement in 2022-23 season pass sales. After two years of having almost no passholders, we're seeing those numbers come up again.
That hopefully means our plan is working: the 2022-23 season was specifically programmed to capitalize on our strengths as a company and cater to our audiences at the intersection of our aesthetic. Yes, we're largely playing it safe. That's out of necessity. There's simply not much margin for error these next few years — it's going to take 3 to 5 years to recover from what we've been through.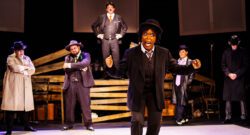 Looking back at 2021-22 there's so much for all of us to be proud of. Of course I wish we could have gotten more folks into the theater for most of the shows, but Dr. Jekyll & Mr. Hyde and Romeo & Juliet proved easily identifiable "known commodities" still make folks line up. I saw this again with Little Shop of Horrors at the Straz Center. It's been feast or famine out there in a way I've never seen as a producer.
I get it, I really do. Not only are folks clearly interested in "comfort food" in these times, resources (time, money, mental space) are tight and I believe folks right now aren't taking many chances in favor of "sure things." They are less inclined to attend a show that "brings them down," "makes them think," or is potentially divisive.
Is that bad for art? Certainly. It's also bad for community — we're all richer for engaging in more stories and perspectives, and for the conversations and action afterward that they inspire. But most people don't attend theater because it's "good for them," we can't treat it like forcing down medicine. And, as audiences continue to prove, just because you build it does not mean they will come.
But, hey, if right now folks want that hot fudge sundae, we're happy to serve it up. We have many responsibilities, including making sure we keep our doors open.
This whole industry is in such a precarious place on a number of fronts. I continue to be grateful for this opportunity, and for everyone within and around Jobsite who make it to happen.
If you've made it this far and are asking yourself how you can help, these are always the ways
Pick up a season pass. Our Thu. preview pass is just $13 a show. Standard passes work out to $24.75 a show with no added fees, while single tickets can go for as much as $74.50 before fees.
Share us with your people through social media or by bringing someone with you to a show. A significant number of our fans say they started with us by a friend bringing them the first time.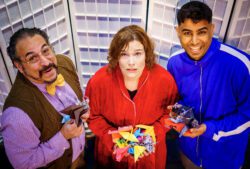 I'll be heading to the theater in just a few minutes to catch my first run of Animals Out of Paper. It's always exciting as a producer to step into the room for the first time and feel all that energy. There's nothing else like it! I hope you'll join us while the show is up July 13-Aug. 7. This beautifully-written show has humor and heart to spare! 
What were your favorite Jobsite moments from the 2021-22 season? We want to know! Use the comment form below to sound off!
Best,
-dj