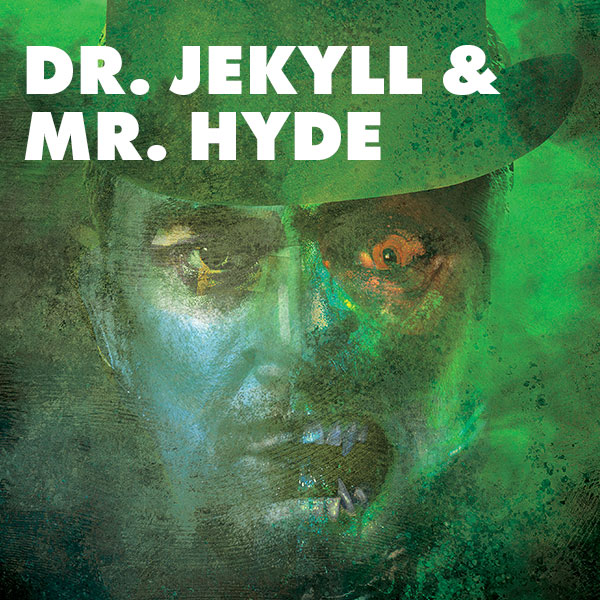 Adapted by Jeffrey Hatcher
From the novella Strange Case of Dr. Jekyll and Mr. Hyde by Robert Louis Stevenson
Directed by Shawn Paonessa
Oct. 22 – Nov. 14, 2021
Preview Performances: Oct. 20 – 21
Jaeb Theater, Straz Center for the Performing Arts
Theatre Tampa Bay Nominated
On the fog-bound streets of Victorian-era London, Henry Jekyll's experiments with exotic "powders and tinctures" have brought forth his other self: Edward Hyde, a sensualist and villain free to commit the sins Jekyll is too civilized to comprehend. When the dastardly Hyde meets a woman who stirs his interest, Jekyll fears for her life and decides to end his experiments—but Hyde has other ideas. The two sides battle each other in a deadly game of cat-and-mouse to determine who shall be the master and who his slave.
This play presents a new and shocking version of Robert Louis Stevenson's classic tale of depravity, lust, love and horror.
From the Playwright
"How was I going to make this different?"
Hatcher's elegant solution, dividing Hyde's role among four actors, including a woman … The choice wasn't made just to be different, Hatcher explains. And it's not even the most important difference in the show.
"I wanted one Hyde to be more brutal, one more approachable and the one played by a woman to have a more subtle sexuality. At a certain point, Jekyll realizes he can't remember all of his multiple personalities."
The plot of the 1886 novella revolves around Dr. Henry Jekyll, who experiments with a potion that changes his persona into the evil Mr. Hyde. Hyde commits terrible acts that Jekyll can't remember when he turns back into himself. Tension rises as Jekyll begins to lose his grip on the transformations.
In Hatcher's take, instead of an all-good Jekyll and an all-bad Hyde, it is not always clear which character is more empathetic.
"Instead of seeing Jekyll and Hyde as a battle between good and evil, I see a little bit of bad in Jekyll and a little bit of good in Hyde."
From Dallas Morning News.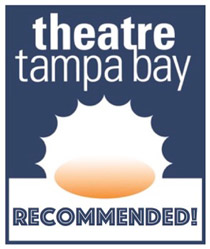 Shawn Paonessa – Director
Brian Smallheer – Technical Director
Matthew Ray – Production Stage Manager
Cast
Giles Davies – Dr. Henry Jekyll
Brian Matthew Shea – Sir Danvers Carew, et. al.

Nicole Jeannine Smith – Utterson, et. al.
Jonelle Meyer – Poole, et. al.
Blake Smallen – Dr. Lanyon, et. al.
Taylor Tveten – Elizabeth Jelkes, et. al.

Crew
Jo Averill-Snell – Lighting Designer
Teah Banks – Rehearsal Stage Manager
Rob Broadwater – Sound Designer / Composer
Giles Davies – Combat Coordinator
D Granke – Fight Director / Intimacy Coordinator
Meg Heimstead – Assistant Director
Brian M. Smallheer – Scenic Designer
Katrina Stevenson – Costume Designer
What an excellent performance of Dr. Jekyll and Mr. Hyde with the @jobsitetheater! The cast is amazing, and the production is awesome. Go see it! – Stephen Tallman
BRAVO! Such a unique and creative adaptation. The amazing cast seemed to flawlessly "swirl" throughout and within the characters. Thank you Jobsite Theater for a mesmerizing evening! Live theatre is back with a scream! BRAVO! – Susanne Dockery
Just wonderful! – Susanne Nielsen
The production of Jekyll and Hyde was one of the finest that I have ever seen. I thoroughly enjoyed it and thank you and the performers so much for this spectacular performance! – Maxwell Sheiner
went last night and wow great performances!! Highly recommend! – Dan Merens
Excellent work from cast and crew!! – Leah LoSchiavo
Fun times on opening night @jobsitetheater #DrJekyll #MrHyde Halloween is my favorite! 🎃 – stephgocklin
I seriously ❤️ Jobsite Theater … Recommended Tampa Bay friends. – Rhonda Kay
Yes absolutely fantastic! – Flavia Bravo