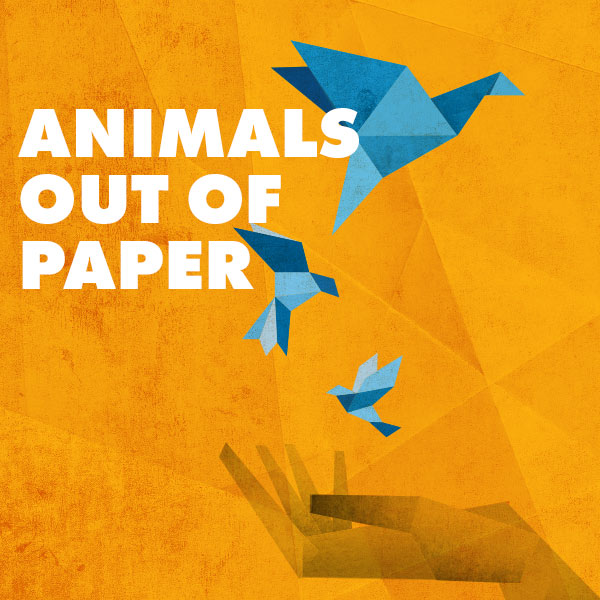 By Rajiv Joseph
Directed by Tatiana Baccari
Jul. 15 – Aug. 7, 2022
Tickets start at $29.50
Preview Performances: Jul. 13 – 14 | Tickets start at $18
Shimberg Playhouse, Straz Center for the Performing Arts
Theatre Tampa Bay Nominated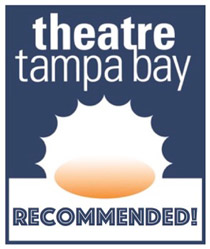 We are thrilled to end our 2021-22 season with this quirky romantic comedy with heart!
Ilana, a world-renowned origami artist, is going through a divorce, her dog has run away, and she hasn't answered her phone in two months. Then her intercom buzzes and in walks Andy, a fan, a high school teacher who counts his blessings. Literally — he's up to 7,904. Andy introduces Suresh, an urban teen iPod addict and origami prodigy, into Ilana's life, and the plot folds really get complicated.
Our Production
Animals Out of Paper is a wise and richly layered comedy/drama from the Pulitzer Prize-nominated author of Bengal Tiger at the Baghdad Zoo. Directed by ensemble member Tatiana Baccari (her first time in the director's chair for us, but whom audiences might remember on stage from Cloud Nine or Othello), it stars Nicole Jeannine Smith (Dr. Jekyll & Mr. Hyde), Cornelio "Coky" Aguilera (Romeo & Juliet), and Faizan Basheer in his Jobsite debut.
More Background
In an interview with The Brooklyn Rail, Rajiv described his inspiration for the story: "I came into the subject in a strange way, since I don't fold origami at all," he explains. "I had always been interested in writing a play about a young prodigy. I've always liked chess, but chess-prodigy stories have been done. One night I was sitting on a Greyhound bus next to a woman who was folding origami and we started talking. She told me she teaches children origami, and she noted that every once in a while, a kid will understand how to fold in a way that most other people cannot. She said these kids 'see folds before they happen', which I thought was fascinating, and which led me to the creation of this play."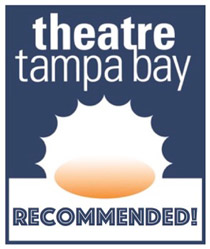 Tatiana Baccari – Director
Teah Banks – Stage Manager
Cast
Cornelio "Coky" Aguilera – Andy
Faizan Basheer – Suresh
Nicole Jeannine Smith – Ilana
Crew
Connor Averill-Snell – Assistant Lighting Designer
Jo Averill-Snell – Lighting Designer
Teah Banks – Properties
Nicole Crandall – Stage Management Apprentice
Jeremy Douglass – Sound Designer
Percy Hartley – Stage Electrician
Tea Roberts – Scenic Artist
Brian Smallheer – Scenic Designer/Technical Director
Katrina Stevenson – Costume Designer
James Swallow  – Master Electrician
How I wish I could have spent another two hours with these delightful characters. Nicole Jeannine Smith is back and bringing her absolute best, Cornelio Aguilera is finally in the leading man role he so richly deserves (and should always be), and Faizan is a welcome new addition to the Jobsite ensemble. Tatiana Baccari's razor sharp direction along with Jeremy Douglass's STUNNING score (it's really, really good) with Brian's set and Jo's lighting leave for a wonderful evening. – Nick Hoop
I am incredibly proud of everyone involved with this production and strongly urge you to check it out. Faizan Basheer is one of the most exciting new young actors I've seen on our stages in a long time, and his performance in ANIMALS OUT OF PAPER is simply phenomenal. – Tim Burke
I had no idea what to expect. It turns out the script, the acting, directing… Everything was wonderful. A show I recommend for anyone who wants to enjoy an evening at theater. – @powwhead
Three extremely talented actors who put their heart and soul into this show. We are so glad we saw it. – Dean Gilbert
Another knockout show at Jobsite Theater, Animals Out of Paper showcases wonderful performances and an exploration of the nature of art and mastery through the elegant lines of origami. – Leah LoSchiavo Doan
Animals Out of Paper was one of the most enjoyable evenings in the theater we have had in quite some time. The acting was flawless and inspiring. The play was funny, intriguing and stimulating … Everything we have missed for too COVID long. OK, it seems to be time to sign up for another season. Well done by everyone. – Bruce and Ellen Houghton
It was an exceptional show. I want to see it again. – Chris Wilkerson
I loved it! What a quirky, weird trio, and I mean that in the best way. You guys rocked it, from the set to the lighting to the music. Good luck, I hope you have a successful run! – Melody Griffith
Dear Jobsite Theater – enjoyed immensely Animals Out Of Paper – From Storms to Calmness to Origami to Nagasaki to more Storms. Brava to you all involved! 👏🤓 See this show before you can't 😢 – Slake Counts