Animals Out Of Paper
By Rajiv Joseph
Jul. 17 – Aug. 9, 2020
Thu. – Sat. 8pm, Sun. 4pm
Tickets*: $29.50
Preview Performances: Jul. 15 – 16 | Wed. – Thr. 8pm | Tickets: $18
Shimberg Playhouse, Straz Center for the Performing Arts
"alternately wrenching and funny. It deals ruthlessly with the fragility of happiness, the tragedy of impulsiveness and the tenuousness of hope." – The New York Times
"engaging and sweetly comic." – The Daily News
What It's About
Ilana, a world-renowned origami artist, is going through a divorce, her dog has run away, and she hasn't answered her phone in two months. Then her intercom buzzes and in walks Andy, a fan, a high school teacher who counts his blessings. Literally — he's up to 7,904. Andy introduces Suresh, an urban teen iPod addict and origami prodigy into Ilana's life, and the plot folds really get complicated. A wise and richly layered comedy/drama from the author of Bengal Tiger at the Baghdad Zoo.
David M. Jenkins – Director
Matthew Ray – Stage Manager
Cast
Cornelio Aguilera – Roderigo
Tatiana Baccari – Desdemona
Salem Brophy – Lodovico/Soldier
Giles Davies – Iago
Chelsea Hooker – Bianca
Michael C. McGreevy – Duke of Venice/Gratiano
Joseph Michael-Kenneth – Cassio
Nancy Mizzell – Senator/Soldier
Robert Richards Jr. – Othello
Katrina Stevenson – Emilia
Greg Thompson – Brabantio/Montano
Crew
Giles Davies – Text Consultant and Fight Choreographer
Jeremy Douglass – Composer
David M. Jenkins – Dramaturg
Brian Smallheer – Scenic and Lighting Designer
Katrina Stevenson – Costume Designer
Email
The production of Othello was powerful and insightful as well. Seeing it performed for the first time fleshed out the action in a believable way. The anguish felt by all the characters came through in the nearly pitch-perfect performances by all the actors.
The theatre-in-the-round square works beautifully here, effectively used by the brilliant Iago given to us by the always kinetic, shapeshifting talent of Giles Davies. Addressing his soliloquies to all four sides of the audience in turn pulled us into Iago's depraved mind – unwillingly yet compelled to watch, even laughing at his jokes and numerous sexual innuendos. The latter offer a key to Iago's anger that has twisted his spirit into embracing only nihilism and total obliteration of life.
Bravo, you've got a hit. – Brian Kelly
---
We absolutely LOVED LOVED LOVED the show. Have encouraged friends and family to go too! The use of the stage and the room with such a large class was impressive and I was in tears at the end – moved and speechless by the performances. Our teenage son (16) really enjoyed it as well. Cheers to a great run with Othello! – Leanne Otero
---
Thank you again for this wonderful production that continues to speak to all generations. Just to be exposed to the diction of these hundreds of years old dialogue is a treat and to bring it to us with young (and older) actors that bring the passion to these emotions is wonderful. Especially your villain, whom I already admired in earlier productions (Caliban) embodied his role. His diction is beautiful as are his facial expressions. What a great set of actors! So nice to see they are on stage and given opportunity to perform classical theater. The military fatigues brought me back in time (twenty years, but surely also now) to think about the complicated relationships and violence and jealousy while my husband was having to deal with those serving under him and at the time in the 80s the military becoming quite forceful prosecuting marital fallouts.
Emotions of soldiers impacted by lots of extra stress. The actor playing Othello was excellent in his emotions and presentation … the play's production is as always with your theater, absolutely wonderful. – Susanne Neilsen
---
We loved Othello! Excellent casting and they didn't miss a beat the entire show. My 14 year old daughter was initially afraid she wasn't going to be able to understand what was going on ("I don't think I like Shakespeare.") but she loved it and decided she just didn't like reading Shakespeare. Today we had a 20 minute discussion about Iago and how he really is the worst kind of villain because he's just so realistic even today. Kudos to everyone on a winner of a show! – Lorinda Gamson
Instagram
@jobsitetheater is a gift to the Tampa Bay area. Thank you for your excellent offerings, including your yearly goodness from Shakespeare. Blessings and Break Bones on your creative endeavors. – revlisad
I saw Othello last night and loved it!! I'll definitely be back to see Complete Works!
Please more Shakespeare! – johnnyjedi7
Great job last night, very well acted, very powerful and moving – fictionalrealitycosplay
Thoroughly enjoyed the talkback on Friday. Very informative regarding reasons to still be telling this story as well the casts thoughts on their characters – monkeysue1278
Facebook
Othello was the best Shakespeare Jobsite has done since Pericles. Giles was great as always, and really the play should be called Iago … Though I have some issues with Othello going from confident military commander to basket case at the merest whisper from Iago and the immediate histrionics Robert Richards Jr. rose to the occasion for the final scene which was absolutely riveting. – David Hood
I saw it on Thursday… great performance! – Amanda Patanow
Wow! What a show Jobsite Theater. Thanks! – Briget Hart
Exceptional ! Don't miss it – Brenda Delgado Ordetx
Excellent production tonight. Grab some tickets and see it! – Melissa Grant Alton
Powerful production, kudos to cast and crew. Break Legs for the rest of the run! <3 – Beth Hyde – Beth Hyde-Hood
The show was amazing! Great job – Lisa Roland Faust
Wow! What a show Jobsite Theater. Thanks! – Brigit Hart
"This whole Shakespeare thing" is wonderful and as relevant today as it was in 1603. Love, prejudice, deceit, jealously, rage , revenge and despair… we humans don't seem to have changed much in 400 years! The actors were marvelous and it's a treat being so close to the action and emotion. We can't wait for the next one. – Margaret Nolan Mays
Very intense play. Excellent performances by the whole cast – Dwayne DeLong
A fantastic performance addressing a universal theme. – Linda Good Arkwright
Attending the show yesterday was worth going out in the wind, rain and cold for. Enthralling production ! – Vickie Lynne
Congrats for today's fine performance. – Hugh Timoney
So intense! Bravo! – Lillian Almodovar
This show was amazing! The whole cast was wonderful, but you can't make Othello work without a great Iago, and you definitely have that. The actor playing Iago was spot-on. I was so impressed. – Cassie Robertson
I was able to go Friday night and was blown away! Can't wait for the next production. – Mindy Ecob
I love the energy even the second time around!!! – Jacqueline Nobles Awesome
An incredible production. Do see it. – Michelle Wilder Larson
Blog Us
Want to add a groovy graphic like this to your blog or website?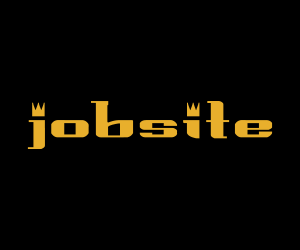 Jobsite provides a variety of cool banners that you can put on your website. AND they update automatically. So just drop it in once, and when we're ready for our next show, we'll update the graphic, and it'll automatically update on your site too!
Share: