By William Shakespeare
Directed by David M. Jenkins
Extended! Jan. 11 – Feb. 9, 2019
Tickets start at: $29.50
Preview Performances: Jan. 9 – 10 | Tickets start at: $18
Shimberg Playhouse, Straz Center for the Performing Arts
What It's About
Backstabbing politicians, two-faced frenemies, gaslighting, treachery, true love and the never-ending cultural complications of a "black ram tupping a white ewe," Shakespeare's Othello might as well be talking about this year's headlines. And in this production, it does. Othello features Jobsite's signature modern spin on a favorite Shakespeare play.
Looking for a full synopsis and advice for enjoying Shakespeare?
Why It's For You
Perhaps you've always struggled to find Shakespeare accessible, relevant, or (let's be honest) even intelligible. Perhaps you're a True Believer Bardophile. We've got you covered either way! For well over a decade and a half we've produced award-winning, audience-adored productions of Shakespeare set in all manner of times and places. This modern-day setting will feel completely ripped-from-the-headlines, focusing on more than just the black-white/east-west binary central to the original plot.
Why We Chose It
For the past few years we've focused on Shakespearean comedies and romances, so we were itching to dig into another tragedy. Seeing this on the county reading list for high schools, we were immediately excited for the opportunity to bring these epic characters and rich language to life in a meaningful and relevant way for them. In terms of the play's racial politics, we have an opportunity to let people think about how far we've maybe (or maybe not) come by telling a classic story given new context. In our telling of the story the focus is not simply that Othello is the Other (whether we want to call him black, Muslim, or just not-European) but that he's the Other and in charge. Think of today's conversations about notions of privilege and fragility, is there a better case study than Iago?
Talkbacks
Jan. 25
There will be a post-show talkback after the Fri., Jan. 25 performance with the director and cast. Specially-priced tickets to this performance are also being offered in celebration of Fourth Friday Tampa.
Feb. 3
Join the director, cast, and a guest speaker TBA after the Sun., Feb. 3 performance of Othello for a talk about Jobsite's production, the play's themes, and how a play written in 1604 is still so troublingly relevant today. A ticket to that afternoon's matinee is not required for entry. People interested in only attending the talk should be queued up in front of the Shimberg Playhouse by 6:30pm. Once the theater chamber empties of ticket-holders who do not wish to stay, guests coming for just the talk will be allowed in.
Michelle Hughes Miller is Associate Professor in Women's and Gender Studies at USF. She studies constructions of motherhood in law and policy and systemic responses to violence against women. In 2017 she co-edited Bad Mothers: Representations, Regulations and Responses (Demeter) and Addressing Violence Against Women on College Campuses (Temple).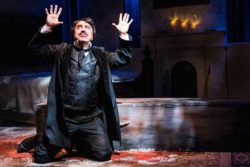 Paul J. Potenza returns to the Jobsite director's chair with MISERY. Catch up with our favorite man of a thousand faces in this article!
Read More »
David M. Jenkins – Director
Matthew Ray – Stage Manager
Cast
Cornelio Aguilera – Roderigo
Tatiana Baccari – Desdemona
Salem Brophy – Lodovico/Soldier
Giles Davies – Iago
Chelsea Hooker – Bianca
Michael C. McGreevy – Duke of Venice/Gratiano
Joseph Michael-Kenneth – Cassio
Nancy Mizzell – Senator/Soldier
Robert Richards Jr. – Othello
Katrina Stevenson – Emilia
Greg Thompson – Brabantio/Montano
Crew
Giles Davies – Text Consultant and Fight Choreographer
Jeremy Douglass – Composer
David M. Jenkins – Dramaturg
Brian Smallheer – Scenic and Lighting Designer
Katrina Stevenson – Costume Designer
Blog Us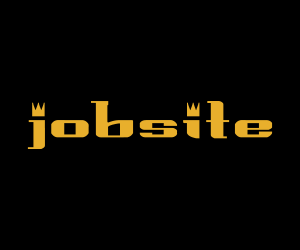 Want to add a groovy graphic like this to your blog or website?
Jobsite provides a variety of cool banners that you can put on your website. AND they update automatically. So just drop it in once, and when we're ready for our next show, we'll update the graphic, and it'll automatically update on your site too!