The unauthorized parody of The Silence of the Lambs
Music and Lyrics by Jon and Al Kaplan; Book by Hunter Bell
Directed by David M. Jenkins
Oct. 16 – Nov. 15, 2015
Thu. – Fri. 8pm | Sat. 4pm & 8pm | Sun. 4pm
Tickets: $29.50
Preview Performances: Oct. 14 – 15 | Wed. – Thr. 8pm | Tickets: $15
Jaeb Theatre, Straz Center for the Performing Arts
Creative Loafing Best of the Bay
BroadwayWorld Tampa Regional Award
With brilliant musical numbers like "Papa Shtarling," "Quid Pro Quo," and "Are You About a Size 14?" Silence! The Musical is a howlingly entertaining night at the theater. Originally premiering on the internet before moving Off-Broadway, Silence! went on to win awards and find itself in Top 10 lists of New York theater. This is the second time that Jobsite and the Straz will co-produce a musical in the Jaeb, offering this as a follow-up with the wildly successful, award-winning Return to the Forbidden Planet.
About The Writers
Jon Kaplan and Al Kaplan (Music and Lyrics) created SILENCE! The Musical, a stage version of The Silence of the Lambs that has played London, New York City, and Los Angeles, as well as the YouTube channel Legolambs, which features musical-izations of various Arnold Schwarzenegger movies such as Conan the Barbarian, Predator, and Commando. Jon and Al also co-wrote and scored the file Zombeavers (2014). They composed the music for G4's cartoon series Code Monkeys, arranged Andy Samberg's "Lonely Island Medley" for the MTV Movies Awards, and scored the Syfy Channel original films Piranhaconda and Dinocroc vs. Supergator.
Hunter Bell (Book) earned a Tony nomination for Best Book of a Musical, an OBIE Award, a Drama League nomination, and a GLAD Media nomination for the original Broadway musical [title of show].  Other credits include the book for SILENCE! The Musical (OBA Award for Best Musical, a Lucille Lortel nomination for Best Musical and Outstanding Musical NY Fringe Festival), Found (Atlantic Theater, Drama Desk nomination for Best Book), Now. Here. This. (Vineyard Theatre), Bellobration! (Ringling Bros. Circus), Villains Tonight! (Disney Cruise Lines), Julie Andrews' The Great American Mousical (Goodspeed), and the upcoming Other World. He is a co-creator of the web series the [title of show] show and has developed television with ABC Studios and Cherry-Wind Productions. Hunter is a proud graduate and distinguished alumnus of Webster University's Conservatory of Theatre Arts, a member of the Dramatists Guild, Writers Guild, and a MacDowell Fellow.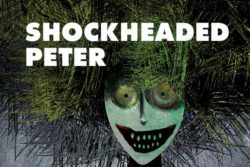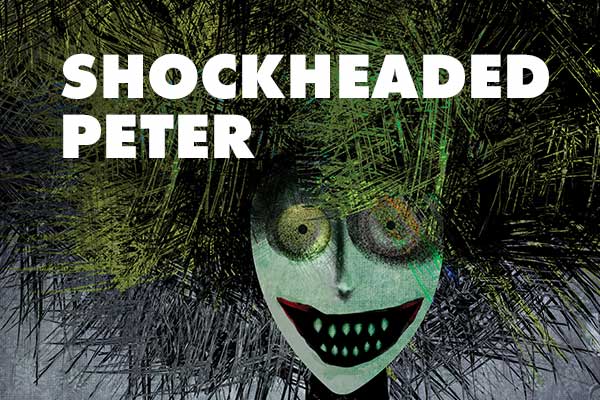 We're excited to announce the cast and creative team for SHOCKHEADED PETER! The production draws together many of the same minds who previously dazzled Tampa
Read More »
David M. Jenkins – Director
Robert Jarosh – Music Director
Matthew Ray – Stage Manager
Cast
Colleen Cherry – Miggs / Dream Clarice / Lamb
Amy Gray – Clarice Starling
Caitlin Greene – Ardelia / Barney / Lamb
Jonathan Harrison – Hannibal Lecter
Heather Krueger – Catherine / Senator Martin / Lamb
Spencer Meyers – Buffalo Bill
Ryan Sturm – Dr. Chilton / Lamb
Nick Hoop – Sgt. Pembry / Dream Hannibal / Lamb
Jon VanMiddlesworth – Crawford / Papa Shtarling / Lamb
Musicians
Elwood Bond – Drums
Robert Jarosh – Keys
Tom Sivak – Keys II
Crew
Alison Burns – Choreographer
Jennifer Fuller – Wardrobe Crew
Ryan E. Finzelber – Lighting Designer
Carlos D. Garcia – Backstage Asst. Stage Manager/Properties
Brittany Reuther – Costume Designer
Brian Smallheer – Scenic Designer
Blog Us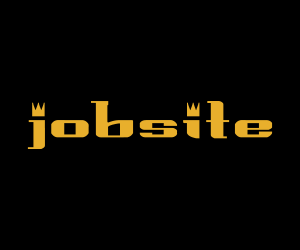 Want to add a groovy graphic like this to your blog or website?
Jobsite provides a variety of cool banners that you can put on your website. AND they update automatically. So just drop it in once, and when we're ready for our next show, we'll update the graphic, and it'll automatically update on your site too!