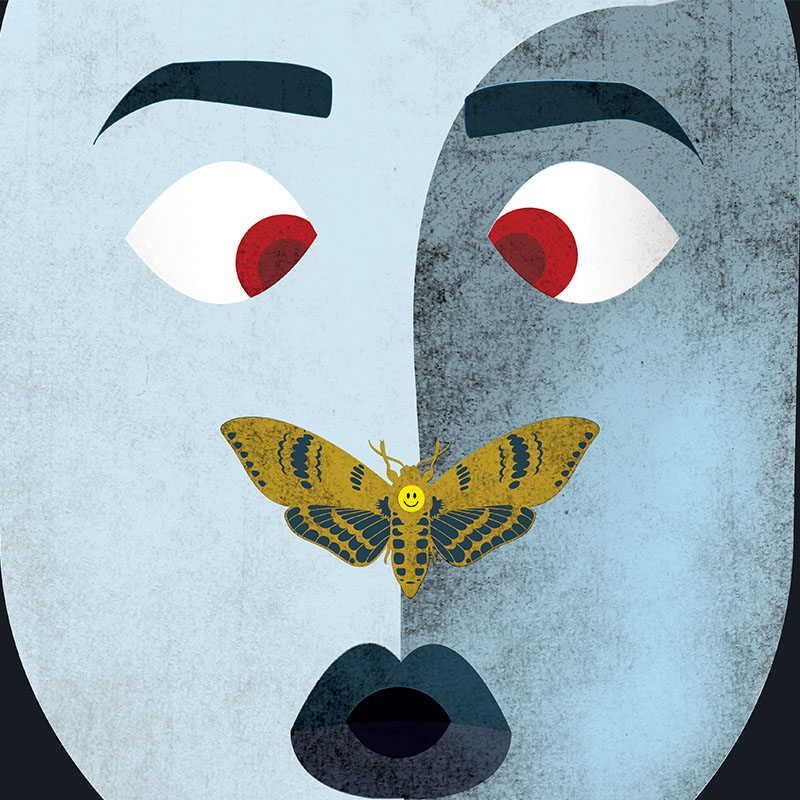 The unauthorized parody of The Silence of the Lambs
Music and Lyrics by Jon and Al Kaplan; Book by Hunter Bell
Directed by David M. Jenkins
Oct. 16 – Nov. 15, 2015
Thu. – Fri. 8pm | Sat. 4pm & 8pm | Sun. 4pm
Tickets: $29.50
Preview Performances: Oct. 14 – 15 | Wed. – Thr. 8pm | Tickets: $15
Jaeb Theatre, Straz Center for the Performing Arts
Creative Loafing Best of the Bay
BroadwayWorld Tampa Regional Award
With brilliant musical numbers like "Papa Shtarling," "Quid Pro Quo," and "Are You About a Size 14?" Silence! The Musical is a howlingly entertaining night at the theater. Originally premiering on the internet before moving Off-Broadway, Silence! went on to win awards and find itself in Top 10 lists of New York theater. This is the second time that Jobsite and the Straz will co-produce a musical in the Jaeb, offering this as a follow-up with the wildly successful, award-winning Return to the Forbidden Planet.
About The Writers
Jon Kaplan and Al Kaplan (Music and Lyrics) created SILENCE! The Musical, a stage version of The Silence of the Lambs that has played London, New York City, and Los Angeles, as well as the YouTube channel Legolambs, which features musical-izations of various Arnold Schwarzenegger movies such as Conan the Barbarian, Predator, and Commando. Jon and Al also co-wrote and scored the file Zombeavers (2014). They composed the music for G4's cartoon series Code Monkeys, arranged Andy Samberg's "Lonely Island Medley" for the MTV Movies Awards, and scored the Syfy Channel original films Piranhaconda and Dinocroc vs. Supergator.
Hunter Bell (Book) earned a Tony nomination for Best Book of a Musical, an OBIE Award, a Drama League nomination, and a GLAD Media nomination for the original Broadway musical [title of show].  Other credits include the book for SILENCE! The Musical (OBA Award for Best Musical, a Lucille Lortel nomination for Best Musical and Outstanding Musical NY Fringe Festival), Found (Atlantic Theater, Drama Desk nomination for Best Book), Now. Here. This. (Vineyard Theatre), Bellobration! (Ringling Bros. Circus), Villains Tonight! (Disney Cruise Lines), Julie Andrews' The Great American Mousical (Goodspeed), and the upcoming Other World. He is a co-creator of the web series the [title of show] show and has developed television with ABC Studios and Cherry-Wind Productions. Hunter is a proud graduate and distinguished alumnus of Webster University's Conservatory of Theatre Arts, a member of the Dramatists Guild, Writers Guild, and a MacDowell Fellow.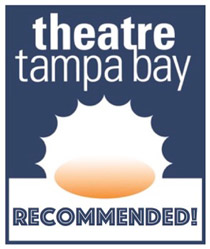 David M. Jenkins – Director
Robert Jarosh – Music Director
Matthew Ray – Stage Manager
Cast
Colleen Cherry – Miggs / Dream Clarice / Lamb
Amy Gray – Clarice Starling
Caitlin Greene – Ardelia / Barney / Lamb
Jonathan Harrison – Hannibal Lecter
Heather Krueger – Catherine / Senator Martin / Lamb
Spencer Meyers – Buffalo Bill
Ryan Sturm – Dr. Chilton / Lamb
Nick Hoop – Sgt. Pembry / Dream Hannibal / Lamb
Jon VanMiddlesworth – Crawford / Papa Shtarling / Lamb
Musicians
Elwood Bond – Drums
Robert Jarosh – Keys
Tom Sivak – Keys II
Crew
Alison Burns – Choreographer
Jennifer Fuller – Wardrobe Crew
Ryan E. Finzelber – Lighting Designer
Carlos D. Garcia – Backstage Asst. Stage Manager/Properties
Brittany Reuther – Costume Designer
Brian Smallheer – Scenic Designer
If you get a chance to see @jobsitetheater's #SILENCETheMusical, do it! It is hilarious! The show was amazing! Definitely going to try and make it back! – @thebigbadcyberbully
That was soooooo good!!!!!!!! – @brandalay
Yup! The songs are still stuck in my head! – @notcarolyn
Saw it this afternoon. Hilarious and entertaining from start to finish. You MUST come see this show!!! – Daryl Parish
Hilarious and catchy tunes performed with great energy and passion. Loved it! – Roberta Phillips
Hilarious! – Amanda Twigg
Such an amazing performance! So proud of all the little lambkins, Clarice and that hunk of a man, Hanibal! Can't wait to come back for more funk and spunk – xoxox – Laura Spencer
Curtis Brand and I had an amazing time at Silence! Yesterday! The show is hilarious and expertly directed, thank you Jobsite for bringing another fascinating musical to Tampa! – Kim Goodman
The best – Rex Gordon
Had so much fun!!!! – Gregory Holmes
Can't even begin to tell you how much fun I had at this show last night. Get your tickets now! This show is going to sell out and you're going to cry because you missed it. – Ryan Bernier
It is a great performance! – Michele Cohen
Had a great time at the show tonight!! You all were AMAZING and I haven't laughed that hard in a long time!! – Kole Witaker-Hillman
Excellent show! – Erin Yorker
We absolutely loved it!! Almost spit drink out at one point…had to laugh. Would see again – Michelle Lee Muffley
I originally saw it because I have to write a paper for school on it…brought my husband back to watch it for entertainment. We both couldn't stop laughing. Fantastic show!! – Amanda Twigg
If you get a chance to see @jobsitetheater's #SILENCETheMusical, do it! It is hilarious! – @dominicb
Favorite new song: "Put the Effing Poodle in the Basket" by #SilenceTheMusical. – @MeredythTV
#SilenceTheMusical songs are catchy. They're going to be stuck in my head for days! should make for some awkward moments! – @MeaganErinTAL
So funny!!! I saw the show twice in NY, and this was just as good. Well done! – Erin Rashbaum
The show was terrific!!! – Lily Wei
This show is hilarious. Great job, guys. I am now permanently scarred. 
 – Michelle Anaya
Absolutely hysterical! Tampa Bay needs more creative sources like this one. It's a must see!! – Alana Chavez
Saw it this afternoon. Hilarious and entertaining from start to finish. You MUST come see this show!!! – Daryl Parish
Seriously – the entire cast is sublime!! And whoever wrote this show. You have blown my mind and I cannot wait to come back!! – Carla Kaufman
A M A Z I N G!!!! – Rob and Michael Adams
Laughed our asses off last night! – Bonita J. Bays Axley
Loved it! – Curtis Brand
Great time today seeing Jobsite's newest production Silence! The Musical. A real hoot. Cast was great. Loved Spencer Meyers especially! Keep up the great work! – Lori Pate
We went yesterday! So good and hysterical! – Marlee Malone
Fantastic and Hilarious Opening Night! Congrats to all cast and crew! – Mich Sullivan
Silence Turned out to be another good musical that I've seen at the Straz Center. It made me go home after the show that night and throw on the original Silence of The Lambs DVD. Very Well done even with the Humor. – Christopher Sierra
Congratulations to everyone involved in Silence the Musical. We had a fun time! – Karla Hartley
Hilarious! We'll be going again! – Michelle Anaya
I am a superfan of the movie. This show took all the quirks of the movie and made them achingly funny and added music that is surprisingly catchy. I was prepared to be a harsh critic, but I had a GREAT time. – Lisa Spencer
SILENCE! is awesome! A definite must @jobsitetheater #Tampa – @813area
@jobsitetheater Thank you for entertaining us thoroughly with #SilenceTheMusical We loved it. Amazing actors & production! @StrazCenter #go – @CarlynKB