Based on the play by William Shakespeare
Music by Joe Popp, Brian McCabe and Tylor Durand
Lyrics by Joe Popp
Book by Neil Gobioff & Shawn Paonessa
Directed by David M. Jenkins
Encore Performance
Apr. 7 – 11, 2010
Wed. – Sat. 8pm, Sun. 4pm
Tickets: $15
Shimberg Playhouse, Straz Center
Off-Broadway Premiere
Apr. 15 – 17, 2010
Thr. – Sat. 8:30pm, Sat. 4pm
Tickets: $15
HERE Theater, New York
Jobsite Theater is bringing back their production of Pericles: Prince of Tires in a showcase format to take to New York after playing a week of encore performances in Tampa. Pericles: Prince of Tires is a comic rock mob musical based on William Shakespeare's Pericles, Prince of Tyre.
Joe Popp (dogs on ice, The Hornrims, MAXWELL) has paired his power-punk music and oddball sense of humor with the estimable talents of perennial Jobsite wordsmiths Neil Gobioff & Shawn Paonessa (The Curse of Milhaven, The March of the Kitefliers) to create an ass-kicking good time.
This telling of Pericles has been shifted in time and space to modern era United States. Perry, "Prince of Tires", gets caught up in a web of intrigue, incest and the mafia as he tries to balance having a family while also running a "family." His sometimes hilarious and sometimes poignant exploits take him through New Jersey, New York and Massachusetts, while he dodges mob hits, lecherous carnies, multiple storms at sea, and losing his wife and daughter. As his epic journey ends, he learns that saving both his biological family and his mafia family are rooted in truly understanding the value of loyalty, honor and love.
Shakespeare's Pericles centers around a young Greek prince travelling to exotic locales in what's today Greece, Turkey and Lebanon. Despite many successful stagings over the years, Shakespeare's Pericles is typically considered one of his lesser plays. The first nine scenes of the original are often argued to not even be the Bard's work.
Jobsite's Pericles largely keeps the major plot and structure of Shakespeare's play and in some instances keeps the same character names. However, Pericles: Prince of Tires is considerably more accessible and immediate to a modern audience.
Theocratic royalty is replaced with underworld royalty, as the plot is spun with both dramatic and comedic elements that audiences will instantly recognize from modern classics like The Godfather and The Sopranos. Anyone familiar with the original play will easily see the corollaries; those who aren't won't miss a thing.
This production is being presented in New York through HEREstay, a curated rental program, which provides artists with subsidized space and equipment, as well as technical and administrative support.
Warning
Pericles contains adult language and subject matter and is intended for mature audiences only.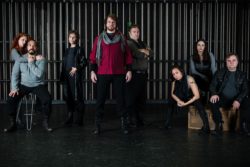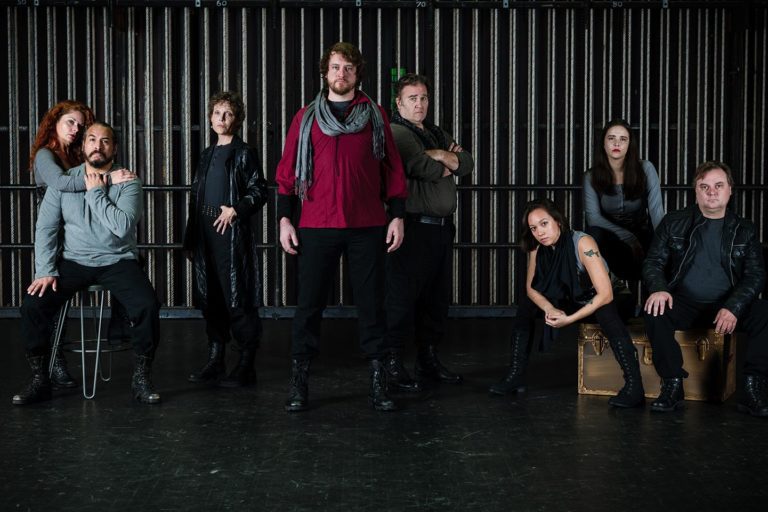 In 2002 we produced a bloody, raw, and ambitious version of Titus Andronicus as our first full-length foray into the classics. We picked a lesser-known
Read More »
David M. Jenkins – Director
Xylina Golding – Stage Manager/Lighting & Video Operator
Music and Book
Joe Popp – Composer, Lyricist & Guitarist
Tylor Durand – Composer & Drummer
Brian McCabe – Composer & Bassist
Neil Gobioff – Playwright
Shawn Paonessa – Playwright
Cast
Katie Castonguay – Marina, et. al.
Jason Evans – Lizard, et. al.
Amy E. Gray – Dion, et. al.
Spencer Meyers – Henry, et. al.
Chris Perez – Fat Tony, et. al.
Joe Popp – Gower
Stephen Ray – Perry
Shawn Paonessa – Vinnie Carbonza
Ami Sallee – Talia
Katrina Stevenson – News Reporter
Crew
Summer Bohnenkamp – Sound Operator
Amy E. Gray – Voice Coach
David M. Jenkins – Video Designer
Kevin Kennedy – Sound Designer/Engineer
Shawn Paonessa – Video Engineer
Brian M. Smallheer – Lighting & Scenic Designer
Katrina Stevenson – Costume Designer
Blog Us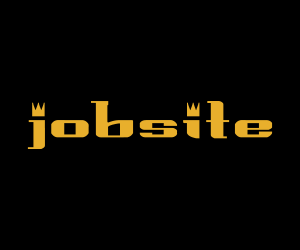 Want to add a groovy graphic like this to your blog or website?
Jobsite provides a variety of cool banners that you can put on your website. AND they update automatically. So just drop it in once, and when we're ready for our next show, we'll update the graphic, and it'll automatically update on your site too!