By Annie Baker
Directed by Summer Bohnenkamp
Sep. 1 – 24, 2017
Tickets: $29.50
Preview Performances: Aug. 30 – 31 | Tickets: $15
Shimberg Playhouse, Straz Center for the Performing Arts
Please note: due to Hurricane Irma, an additional performance has been scheduled for 8pm, Wed., Sep. 20.
2014 Pulitzer Prize for Drama
2013 Obie Award for Playwriting
2013 Drama Desk Award for Outstanding Play
2013 Lucille Lortel Award for Outstanding Play
2013 Susan Smith Blackburn Prize
What It's About
In a run-down movie theater in central Massachusetts, three underpaid employees (Georgia Mallory Guy, Brian Shea, and Thomas Morgan) clean the theater between screenings and attend to one of the last 35-millimeter film projectors in the state. Their tiny battles and not-so-tiny heartbreaks play out in the empty aisles, becoming far more gripping than the lackluster, second-run movies on screen. With keen insight and a finely-tuned comic eye,
The Flick
is a hilarious and heart-rending cry for authenticity in a fast-changing world. Bay area theatergoers may recall Baker's work from the recent critically-acclaimed production of
The Aliens
at Stageworks Theater, directed by Jobsite Producing Artistic Director David M. Jenkins.
Why It's For You
Remember the first time you got up the courage to tell someone you loved them? Can you still remember that one person you never told? Or the first time you stood up for a belief? The Flick portrays a stage of life everyone has been through – or are in right now. A time of finding your identity and purpose, figuring out your future, and experiencing setbacks and disappointments. A time of searching for a better life without quite knowing at times how to achieve success or how to overcome failure.
Why We Chose It
We think it won all of those awards for a reason. It's simply that good. It speaks to a younger generation without alienating older generations through the universality of several of the show's themes. It's very "real" like
Time Stands Still
and extremely funny like
All New People
.
About The Playwright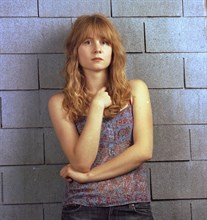 Anne Baker is author of several award-winning plays, including
Circle Mirror Transformation
(2010 Obie Award for Best New American Play) and
The Aliens
(2010 Obie Award for Best New American Play). Baker is also the recipient of a 2014 Guggenheim Fellowship, an American Academy of Arts and Letters Award, a Hull-Warriner Award, a Steinberg Award, and the Cullman Fellowship at the New York Public Library.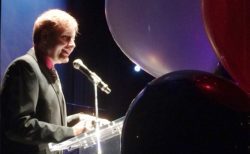 What a year it's already been, and we still have two months to make even more history as we continue with our 2018-19 20th Anniversary
Read More »
Summer Bohnenkamp – Director
Kristen Garza – Technical Director
Vivian Rodriguez – Stage Manager
Cast
Georgia Mallory Guy – Rose
Thomas Morgan – Avery
Brian Shea – Sam
Dreamer/Skylar

David Jenkins (Sep. 1-3)
Kari Goetz (Sep. 7-10)
Nick Hoop (Sep. 14-17)
Jamie Jones (Sep. 21-24)
Crew
Teah Banks – Asst. Stage Manager
David M. Jenkins – Sound Designer
Ryan E. Finzelber – Lighting Designer
Brian Smallheer – Scenic Designer
Katrina Stevenson – Costume Designer
Blog Us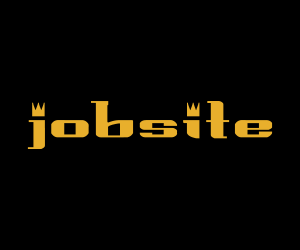 Want to add a groovy graphic like this to your blog or website?
Jobsite provides a variety of cool banners that you can put on your website. AND they update automatically. So just drop it in once, and when we're ready for our next show, we'll update the graphic, and it'll automatically update on your site too!