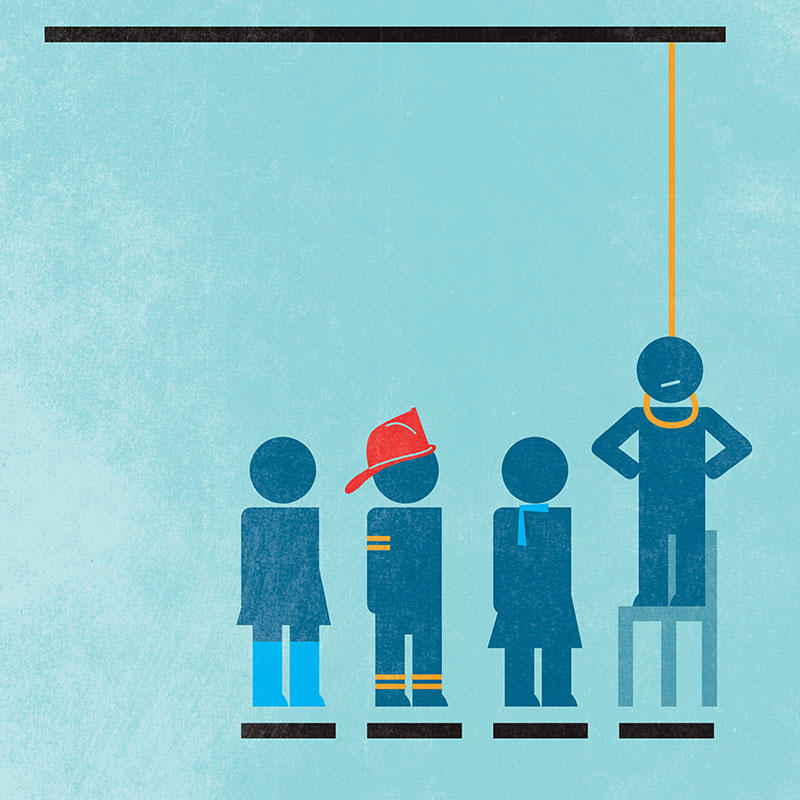 By Zach Braff
Directed by Paul Potenza
May 7 – Jun. 1, 2014
Thu. – Sat. 8pm, Sun. 4pm
Tickets: $28
Shimberg Playhouse, Straz Center for the Performing Arts
Creative Loafing Best of the Bay
Theatre Tampa Bay Nominated
It's the dead of winter, and the summer vacation getaway of Long Beach Island, New Jersey is desolate and blanketed in snow. Charlie (Chris Holcom) is 35, heartbroken, and just wants some time away from the rest of the world.
The island ghost-town seems to be the perfect escape until his solitude is interrupted by a motley parade of misfits who show up and change his plans. A hired beauty (Katie Castonguay), the townie fireman (Jack Holloway, making his Jobsite debut), and an eccentric British real-estate agent (Meg Heimstead) desperately trying to stay in the country suddenly find themselves tangled together in a beach house where the mood is anything but sunny.
About The Playwright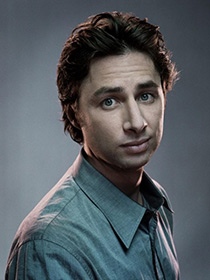 Zach Braff's feature film writing and directorial debut,
Garden State
, premiered at the 2004 Sundance Film Festival and earned him a coveted WGA nomination for Best Original Screenplay. The film also earned him an Independent Spirit Award for Best First Feature as well as a nomination for Best First Screenplay. In addition, Braff was awarded Best Directorial Debut by the National Board of Review, Breakthrough Director by the Hollywood Film Festival and Most Promising Filmmaker by the Chicago Film Critics Association. Braff recently starred in the independent film
The High Cost of Living
and also starred alongside James Franco and Michelle Williams in
Oz
(Sam Raimi's prequel to
The Wizard of Oz
). Braff was nominated for a 2005 Primetime Emmy Award and 2005, 2006, and 2007 Golden Globe Awards for his portrayal of Dr. John "J.D." Dorian in NBC's comedy
Scrubs
. He also won a Grammy for compiling the soundtrack to
Garden State.
His film credits include roles in
The Broken Hearts Club
,
Getting To Know You
,
Manhattan Murder Mystery
, Dreamworks'
The Last Kiss
, and The Weinstein's Company's
The Ex
. In addition to his role in last summer's
Trust
at Second Stage, Zach's stage experience includes roles in The Public Theater's productions of
Twelfth Night
and
Macbeth
directed by George C. Wolfe. Zach is a native of New Jersey and graduate of Northwestern.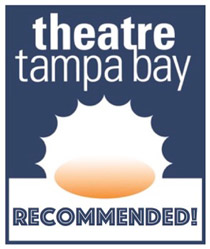 Paul J. Potenza – Director
Matthew Ray – Stage Manager
Cast
Katie Castonguay – Kim
Meg Heimstead – Emma
Chris Holcom – Charlie
Jack Holloway – Myron
Film Cast
Elizabeth Fendrick – Ramona
Gavin Hawk – Kevin
Matt Lunsford – Badger
Crew
Summer Bohnenkamp – Assistant Director
Shawn Paonessa – Sound Designers
Paul Potenza – Sound Designers
Brian Smallheer – Scenic/Lighting Designer
Beth Tepe-Robertson – Costume Designer
Film Crew
Shawn Paonessa – Producer
Brian Smallheer – Art Director
Spencer Haberman – Editor, Student Director and Student Producer
Beth Tepe-Robertson – Costume Designer
Matthew Ray – Production Manager
Garrett Brown – Lighting and Sound
Benjamin Dreiker – Slate, Production Assistant
James Leming – Cinematography: Emma and Myron
Steffan Siebel-Cortopassi – Lighting and Sound: Emma, Cinematography: Myron
Andrew Unvericht – Lighting and Sound
Absolutely great show! Run to get tickets. Much better voices and production that any clip you can find on YouTube of other versions. The audience loved it! – dallee
The Cast of eight, "Rock Stars" and a four piece Rock Band that rattled the rafters, hit this one right out of this World. Not since Forever Plaid or Respect has the Jaeb experienced anything like this! From the start to the finish the audience was into it 100%. You would have thought you were in San Francisco during a magnitude 8 Earthquake. – Michael Chamoun
Well done tonight, you all new people, well done. – Brian Shea
Outstanding show. Thank you all so much for a night of incredible theatre! – Selena Frey
All New People at Jobsite Theater is a really great production! Amazing performances by 4 stellar actors! Go see it! – Scott Cooper
Saw a fun show today… Zach Braff's All New People at Jobsite Theater in Tampa. The language and concepts are very adult … and very funny! You have probably seen some of the actors before at American Stage Theatre Company, freeFall Theatre Company and around the Bay… Meg Heimstead,Katie Castonguay and Gavin Hawk all appear, and the actors I was not as familiar with also put in excellent performances. From now until 6/1/2014 … worth the trip for edgy, adult theater … the way Jobsite does it so well! – Hal Freedman
Had a great time! Fantastic cast, wonderful script. This is a must-see show! – April Lee
Awesome show! Very funny and great acting – Jenna Cohen
So happy, proud, impressed and just plain wowed with #AllNewPeople. Congrats to all. – Katrina Stevenson
Jobsite's production of a very funny, poignant and intriguing play (All New People) is excellently acted, directed, and produced. If you're in the Tampa area, it's totally worth the effort. – David Zarko
Saw it Friday night. Hilarious! – David A. Waterman
@jobsitetheater's All New People, go see it. Funny & touching, of course, but also so well acted. They brought out every beat of that script – @ladriaan
@zachbraff Just saw your play, All New People, performed by @jobsitetheater. Loved it! Great cast+great dialogue=great night at the theater! – @lisadc15
Your cast, crew, and directing all combine to put on one hell of a show! – Jacob Abraham
The show was such fun and your cast did a stellar job! I have been telling everyone here that they've got to get their tickets ASAP because this is a sure sell-out for the remainder of the run. Please give my regards to your talented cast and crew! – Cindy Garren
GREAT SHOW!!! GO See It!!! How does a show about suicide make you laugh? I don't know but this show does just that. – Beth Hyde-Hood
Loved, loved, loved Jobsite's All New People. Laugh out loud funny. Everything is excellent: cast, set and script. You should go see this play. It runs through June 1st. – Kim Smallheer
Alvin Jenkins and I went to see the Jobsite Theater production of All New People on Saturday night. It was really, really good. You should see it too! – Clare Ward-Jenkins
Saw it last weekend it was fantastic! – Erin O'Brien Greaser
I am so glad that I got to see this. It made my day! I am amazed at the superb talent that we have in this town. – Jean Sheridan
It's a great show, folks. Make sure to get over to the Straz to see it. – Peggy Huey
If you don't see All New People at Jobsite you're missing one of the most incredible shows you'll ever see. Tremendous work by a phenomenal ensemble. I enjoyed every moment. – Ryan Bernier
I wish all my staycation suicide attempts were as hilarious and fun as All New People. – David Hood
A thinking play – just the kind I love! – Rebecca Becnel Heimstead
Congratulations to Jack and the cast of All New People. You got me right in the feels! Do yourself a favor and see this show!!! Fantastic direction and acting by all involved! Way to go Jobsite!!! – Eddie Gomez
Wow, @jobsitetheater. Amazing job. @zachbraff would be proud. I'm telling everyone! – kradrussell90
Congrats to everyone involved in All New People at @jobsitetheater !! It was great! Everyone go see this show! – @Justin_M_L
Thank you for the wonderful show! Superb work all around. – @j0hnnyy