By Zach Braff
Directed by Paul Potenza
May 7 – Jun. 1, 2014
Thu. – Sat. 8pm, Sun. 4pm
Tickets: $28
Shimberg Playhouse, Straz Center for the Performing Arts
cool, fresh choice … Paul Potenza and the cast deftly handle [the script] … fast, full of rimshot jokes … packed full of pop culture references. – Tampa Bay Times
I have to admire the actors who bring us Braff's parable … Paul Potenza's staging is first-rate, and Brian Smallheer's modern living room set is attractively realistic … All New People offers several good laughs, several choice obscenities, and a couple of late stabs at deeper significance … See it for its surfaces — and just maybe for its insights. – Creative Loafing
A Huffington Post writer hails All New People 'the defining play of a generation.' I have to echo endorsing the play. If you can, drop by Straz Center and catch it before Jobsite's final show on June 1st for a darkly funny, poignant look at our own existence. – The Sunlit Tome

Creative Loafing Best of the Bay
Theatre Tampa Bay Nominated
It's the dead of winter, and the summer vacation getaway of Long Beach Island, New Jersey is desolate and blanketed in snow. Charlie (Chris Holcom) is 35, heartbroken, and just wants some time away from the rest of the world.
The island ghost-town seems to be the perfect escape until his solitude is interrupted by a motley parade of misfits who show up and change his plans. A hired beauty (Katie Castonguay), the townie fireman (Jack Holloway, making his Jobsite debut), and an eccentric British real-estate agent (Meg Heimstead) desperately trying to stay in the country suddenly find themselves tangled together in a beach house where the mood is anything but sunny.
About The Playwright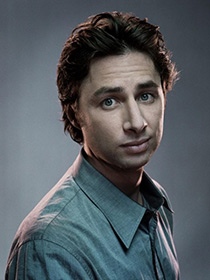 Zach Braff's feature film writing and directorial debut, Garden State, premiered at the 2004 Sundance Film Festival and earned him a coveted WGA nomination for Best Original Screenplay. The film also earned him an Independent Spirit Award for Best First Feature as well as a nomination for Best First Screenplay. In addition, Braff was awarded Best Directorial Debut by the National Board of Review, Breakthrough Director by the Hollywood Film Festival and Most Promising Filmmaker by the Chicago Film Critics Association.
Braff recently starred in the independent film The High Cost of Living and also starred alongside James Franco and Michelle Williams in Oz (Sam Raimi's prequel to The Wizard of Oz). Braff was nominated for a 2005 Primetime Emmy Award and 2005, 2006, and 2007 Golden Globe Awards for his portrayal of Dr. John "J.D." Dorian in NBC's comedy Scrubs. He also won a Grammy for compiling the soundtrack to Garden State. His film credits include roles in The Broken Hearts Club, Getting To Know You, Manhattan Murder Mystery, Dreamworks' The Last Kiss, and The Weinstein's Company's The Ex. In addition to his role in last summer's Trust at Second Stage, Zach's stage experience includes roles in The Public Theater's productions of Twelfth Night and Macbeth directed by George C. Wolfe. Zach is a native of New Jersey and graduate of Northwestern.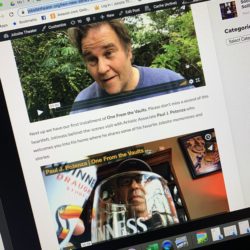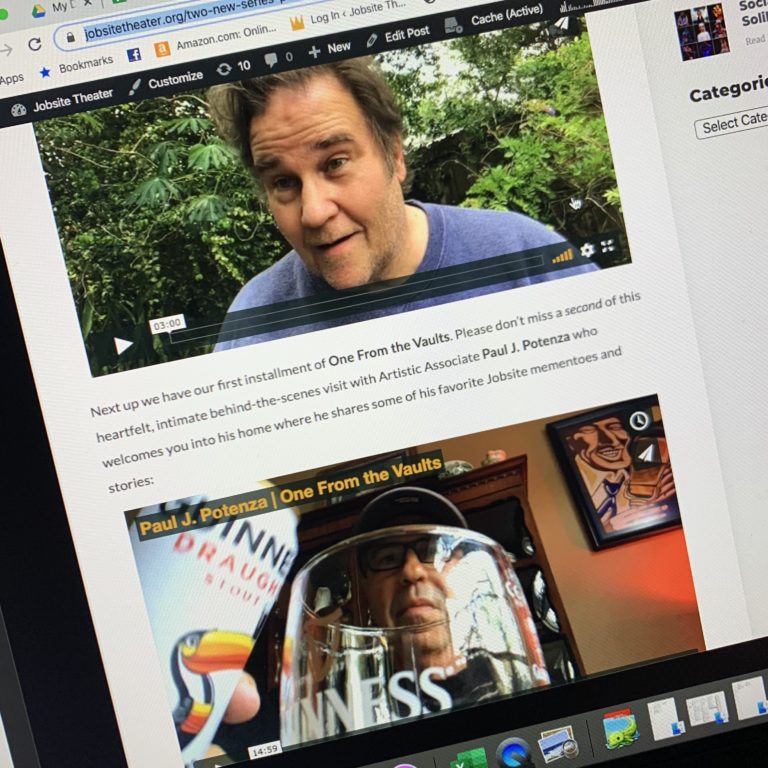 Last week we announced the launch of two new online series while we practice social distancing in the hopes it allows us meet again that much
Read More »
Why Zach Braff's All New People Is the Defining Play of a Generation – Huffington Post
Zach Braff's 'All New People' opens at Jobsite Theater – Tampa Bay Times
Jobsite shows funny side to thoughts of suicide in 'All New People' – Tampa Tribune
Paul J. Potenza – Director
Matthew Ray – Stage Manager
Cast
Katie Castonguay – Kim
Meg Heimstead – Emma
Chris Holcom – Charlie
Jack Holloway – Myron
Film Cast
Elizabeth Fendrick – Ramona
Gavin Hawk – Kevin
Matt Lunsford – Badger
Crew
Summer Bohnenkamp – Assistant Director
Shawn Paonessa – Sound Designers
Paul Potenza – Sound Designers
Brian Smallheer – Scenic/Lighting Designer
Beth Tepe-Robertson – Costume Designer
Film Crew
Shawn Paonessa – Producer
Brian Smallheer – Art Director
Spencer Haberman – Editor, Student Director and Student Producer
Beth Tepe-Robertson – Costume Designer
Matthew Ray – Production Manager
Garrett Brown – Lighting and Sound
Benjamin Dreiker – Slate, Production Assistant
James Leming – Cinematography: Emma and Myron
Steffan Siebel-Cortopassi – Lighting and Sound: Emma, Cinematography: Myron
Andrew Unvericht – Lighting and Sound
Blog Us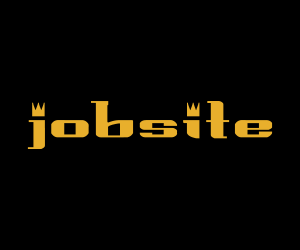 Want to add a groovy graphic like this to your blog or website?
Jobsite provides a variety of cool banners that you can put on your website. AND they update automatically. So just drop it in once, and when we're ready for our next show, we'll update the graphic, and it'll automatically update on your site too!