Zach Braff's quirky, dark, and poignant comedy All New People is getting absolutely rave reviews! It's already scored high marks from the Tampa Tribune and Tampa Bay Times, in addition to ringing endorsements coming in via blogs, social media posts, and emails. Get your tickets today by calling 813.229.7827!
[blockquote width='100′]
"a cool, fresh choice … Paul Potenza and the cast deftly handle [the script] … fast, full of rimshot jokes … packed full of pop culture references" – Tampa Bay Times
[/blockquote]
[blockquote width='100′]
"To the credit of Braff's very raunchy, very true-to-life script and also to the credit of a highly disciplined production directed by Paul Potenza, this Jobsite presentation is a rewarding experience. You really get to know and like these characters." – Tampa Tribune
[/blockquote]
[blockquote width='100′]
"A Huffington Post writer hails All New People 'the defining play of a generation.' I have to echo endorsing the play. If you can, drop by Straz Center and catch it before Jobsite's final show on June 1st for a darkly funny, poignant look at our own existence." – The SunLit Tome
[/blockquote]
I am extremely proud of this production, From the four actors who are lighting it up out there moment to moment night after night to the precise direction to the high production values, this is a fantastic show that audiences are eating up. Get out and see it while it lasts!
While you're at the theater I encourage you to visit our 2014-15 season ticket table out front, where you can also sign up for our limited-edition Rock Star Experience.
Coming Up
This may be the busiest spring and summer we've had as a company. Just as All New People opened we began rehearsals for our summer musical in the Jaeb, Return to the Forbidden Planet. Newsletter subscribers can get a HUGE savings on select performances. This is a co-production with the Straz Center and a big step for us as resident theater company of the second largest performing arts center in the country. Forbidden Planet is an very clever, over-the-top funny monster-mashup of Shakespeare, sci-fi, and classic rock and roll like "Good Vibrations" and "Great balls of Fire."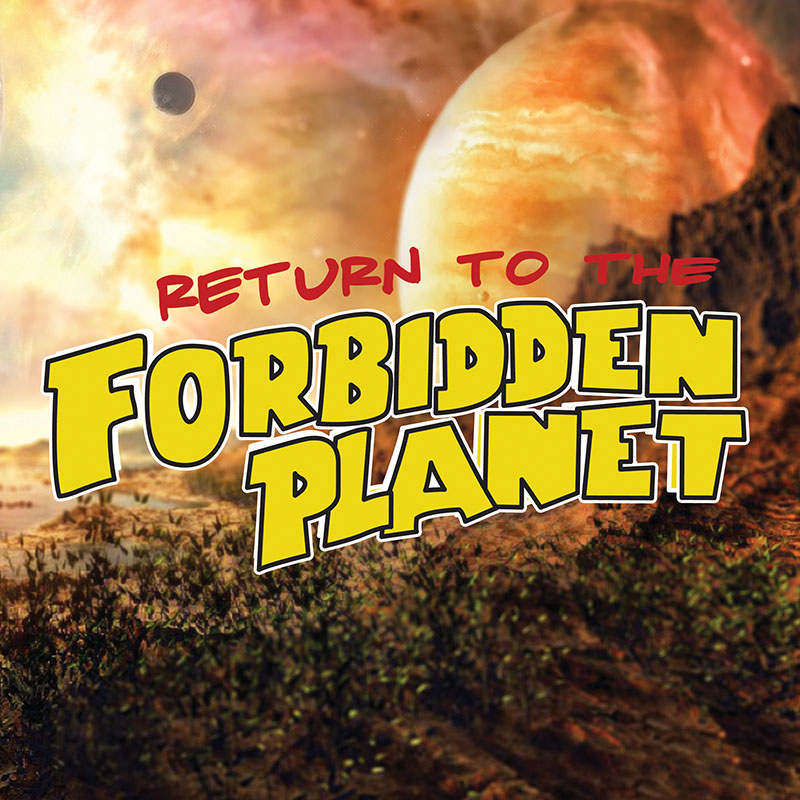 Did you know Return to the Forbidden Planet beat Miss Saigon for the 1990 Olivier Award (the British equivalent of the Tony)? Wow! This production features Jonathan Harrison (Captain Tempest) and Mark Warren (guitar and theremin) of The Vodkanauts. Harrison and fellow cast member Heather Krueger (Science Officer) are veterans of the Jaeb stage, including their pairing as Seymour and Audrey in Little Shop of Horrors. Amy Gray (Miranda) was just seen on select nights as Snow White in Disenchanted and is a Jobsite stalwart having appeared most recently as Yitzhak in Hedwig and the Angry Inch. Speaking of Hedwig, Forbidden Planet features the rest of the Angry Inch: Spencer Meyers (Cookie), Jana Jones (music director/bass), Jonathan Cho (Bosun Arras), and Woody Bond (drums). We truly "put the band back together!" Rounding out the company is the very talented group of Owen Robertson (Doctor Prospero), Maggie Phillips (Navigation Officer), Jaime Giangrande-Holcom (Ariel), and Mark Jelks (piano and synth).
We wrap our season in July with Inventing Van Gogh, directed by Karla Hartley and featuring the ensemble of Steve Fisher, Jake Fryer, Nicole Jeannine Smith, Greg Thompson, and Ned Averill-Snell. Stay tuned!
Hope to see you soon at the theater!