A cabaret spectacle celebrating the work of Lewis Carroll
Adapted by the ensemble. Art Direction by Spencer P. Meyers. Music by Jeremy Douglass. Lyrics by TBA regional artists.
May 12 – Jun. 4, 2023
Preview Performances: May 10 – 11
Shimberg Playhouse, Straz Center
[Jobsite] has mounted a very funny, fast-as-the-wind production … Jenkins clearly has an inspired vision for the material and his miraculous design team [is] perfectly in sync. The staging is simple and fluid, but always striking. – Creative Loafing
Nothing from Mon., Jul. 4, 2022 to Sun., Jul. 10, 2022.
What It's About
Jobsite realized something with 2021's Shockheaded Peter (winner of not one but two 2021 Creative Loafing Best of the Bay Awards): we missed devising new work. For our first 10 years, a mainstage slot was dedicated to a new show that brought together the embarrassment of talent the company has available. Jobsite Theater's ALICE is a brand-new cabaret spectacle based on the writing of Lewis Carroll that fuses live music, visual art, puppetry, aerial and circus arts, and plenty of good ol' fashioned theater magic in an evening audiences may not be able to simply categorize as a play, musical, or something altogether different, but that they will surely talk about for years to come.
Not content to stop with devising just one new show, Jobsite has also committed to a similar approach to develop Federico Garcia Lorca's unfinished La Maleficio de la Mariposa (The Evil Spell of the Butterfly) for a bilingual 2023-24 mainstage production.
Jobsite has an immediate opening for an administrative apprentice to work with the Producing Artistic Director (PAD) as a Producing and Engagement Apprentice. This opportunity
Read More »
Blog Us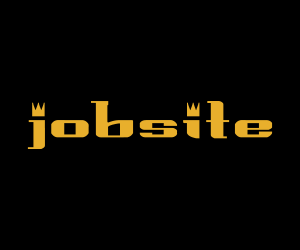 Want to add a groovy graphic like this to your blog or website?
Jobsite provides a variety of cool banners that you can put on your website. AND they update automatically. So just drop it in once, and when we're ready for our next show, we'll update the graphic, and it'll automatically update on your site too!
David M. Jenkins – Director
Brian Smallheer – Technical Director
Vivian E. Rodriguez – Production Stage Manager
Cast
Colleen Cherry – O'Casey / Betty Dullfoot / Actor / Fish
Giles Davies – Giuseppe "The Florist" Givola / Bowl / Servant / Smith
Spencer Meyers – Ernesto Roma / Prosecutor / Minister
Andresia Moseley – Clark / Dockdaisy / Woman / Shorty
Derrick Phillips – Arturo Ui / Judge
Blake Smallen – Young Dogsborough / Ragg / Defense / Inna / Jim Crocket
Katrina Stevenson – Emanuele Giri / Butcher
Hugh Timoney – Dogsborough / Ignatius Dullfoot / Greenwool / Physician
Crew
Jo Averill-Snell – Lighting Designer
Teah Banks – Rehearsal Stage Manager
Jeremy Douglass – Composer/Sound Designer
David M. Jenkins – Video Designer
Brian Smallheer – Scenic Designer
Katrina Stevenson – Costume Designer