Board of Directors – Development Committee Chair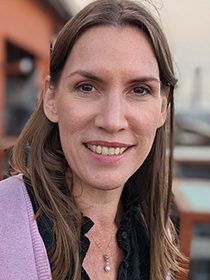 Autumn grew up in Tampa and has loved the theater since her days in the Leto High School drama department. She has a strong corporate management background, currently working at Raymond James Financial building relationships, coaching and assisting advisors in the growth of their practices. She is also the co-lead of her department's Diversity and Inclusion Committee, where she leads a team to develop diverse hiring practices, create resources for an inclusive working environment and partners with community organizations to increase awareness of issues. Autumn is a process oriented and organized individual and hopes that these skills translate into a helpful role for the Board.
Autumn has a real passion for the arts and the work produced by Jobsite and is excited to partner with the Board, artists, and audience to develop new fundraising ideas and events.
When not at the theater, Autumn enjoys traveling and spending time with her significant other, Ron, and dog, Sophie, eating at the many wonderful restaurants that have popped up in Tampa Bay over the past few years.