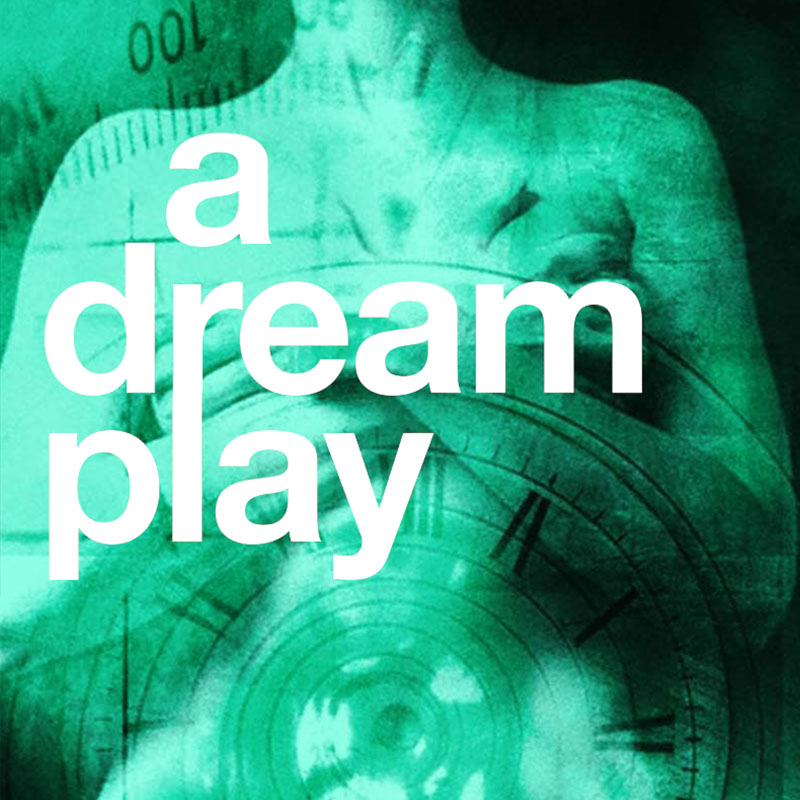 Caryl Churchill's adaptation of a play by August Strindberg
Directed by Chris Holcom
June 12 – 29, 2008
Thu. – Sat. 8pm, Sun. 4pm
Tickets: $24.50
Shimberg Playhouse, Straz Center for the Performing Arts
The southeastern US premiere!
Jobsite Theater is pleased to announce the southeastern United States premiere of A Dream Play – a new version of August Strindberg's surreal masterpiece, adapted by Caryl Churchill, one of contemporary theater's most fascinating and respected dramatists. This spare and resonant adaptation premiered earlier last year at London's National Theatre in a production for which "the audience was spellbound" (Daily Mail).
Following the logic of a dream – in which images and characters merge and separate, locations change in an instant, and a locked door recurs obsessively – A Dream Play is a potent mix of Freud plus Alice in Wonderland. The play itself is a dream about Agnes, a girl from another world. Quite possibly an angel or even a goddess, Agnes comes to Earth and becomes caught up in the sufferings and cruelties of mankind.
"Everything can happen, everything is possible and probable. Time and place do not exist." August Strindberg said that in his preface to A Dream Play, written in 1901. After successfully tackling highly stylized works like Franz Wedekind's Spring Awakening and Sophie Treadwell's Machinal to both critical and box office success, Jobsite is eager to produce this groundbreaking experiment in surrealism. Jobsite's production of Churchill's Cloud Nine was named Best Play of 2003 by Creative Loafing and made Best of 2003 by the Tampa Tribune.
Age Recommendation
18+ Contains adult situations, language subject matter and brief nudity.
About the Writers
Caryl Churchill has written for the stage, television and radio. Her singular and striking stage plays, which have been widely produced in London, New York and throughout the world, include: Light Shining in Buckinghamshire, Vinegar Tom, Cloud Nine, Top Girls, Fen, Serious Money, Mad Forest, The Skriker, This Is a Chair, Blue Heart, Far Away and, most recently, A Number.
August Strindberg (1849–1912) wrote over 60 plays, including The Father, To Damascus, The Dance of Death and Miss Julie, which was closed down by the Danish censor when it premiered in Copenhagen in 1889. He is considered Sweden's greatest literary figure.
Chris Holcom – Director
Xylina Golding – Stage Manager
Cast
Kari Goetz – Agnes
Ami Sallee Corley – Ensemble
Jason Evans – Ensemble
Steve Garland – Ensemble
Amy E. Gray – Ensemble
Christen Hailey – Ensemble
Spencer Meyers – Ensemble
Steve Mountan – Ensemble
Soolaf Rasheid – Ensemble
Crew
Jaime Giangrande-Holcom – Assistant Stage Manager
David M. Jenkins – Sound Designer
Brian M. Smallheer – Scenic and Light Designer
Katrina Stevenson – Costume Designer
A strangely compelling show that defies any attempt to describe it. In it's brevity the human condition is presented through a sorrowful lens. Cerebral and affecting, this show may not be to everyone's taste, but should be seen by everyone just to experience the sheer artfulness of it.– David
Congratulations on another mesmerizing production. It reminded me of the 60's and 70's! – Deborah Kobritz