By Christopher Buehlman
Co-directed by Chris Holcom and Christen Petitt Hailey
Mar. 8 – 25, 2012
Thu. – Sat. 8pm, Sun. 4pm
Tickets: $24.50
Shimberg Playhouse, Straz Center for the Performing Arts
Media
Cast & Crew
Patron Reviews
Season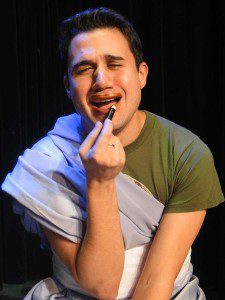 Hot Nights for the War Wives of Ithaka is the story of the chaos that ensues when Aphrodite, goddess of love, and Pan, goat-legged god of shagging everything, descend on the island of Ithaka to seek revenge for the fall of Troy.
Before the night is over, Pan is defiled by an old woman, the suitors to Penelope suffer an unutterable act of humiliation, and Odysseus, King of Ithaka, returns from the war to find that his child-bride has become a woman to be reckoned with.
An ingenious mix of highbrow and lowbrow humor, who could have guessed in school that The Odyssey could be so much funny? Fill your wine glass, nail down your livestock, and prepare to laugh really hard.
Hot Nights for the War Wives of Ithaka is sponsored in part by the State of Florida, Department of State, Division of Cultural Affairs and the Florida Council on Arts and Culture, as well as the Arts Council of Hillsborough County and the Hillsborough County Board of County Commissioners.
Cast & Crew
Chris Holcom – Co-Director
Christen Petitt Hailey – Co-Director
Cast
Ricky Cona – Telemakos
Slake Counts – Eurymakos/Xanthe
Jason Evans – Pan
Michael C. McGreevy – Odysseus
Spencer Meyers – Amphinomous/Gryta
Andresia Moseley – Aphrodite
Roz Potenza – Penelope
Owen Robertson – Antinoos/Melantho
Francine Wolf – Eurykleia
Jaime Giangrande-Holcom – Stage Manager
Crew
Bridgette Dreher – Costume Designer
Shaun Hailey – Sound Designer
Greg Newcomb – Poster Artist
Brian M. Smallheer – Scenic/Lighting Designer
Patron Reviews
Via Facebook
Hot Nights was hilarious and fun. Hope many more folks get to see it. I know I will be talking it up to everyone. Many kudos to your cast! – Lauren Adriaansen
This is MUST SEE show!!!!! – Joey Weeks
Great show guys. Soo much fun 🙂 – Justin Lore
Blog Us
Want to add a groovy graphic like this to your blog or website?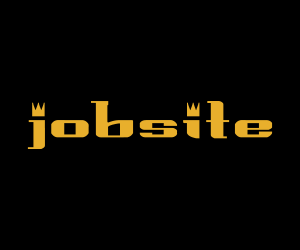 Jobsite provides a variety of cool banners that you can put on your website. AND they update automatically. So just drop it in once, and when we're ready for our next show, we'll update the graphic, and it'll automatically update on your site too!
Share: