Rosencrantz and Guildenstern are Dead
By Tom Stoppard
Directed by Katrina Stevenson
Extended! Apr. 3 – 27, 2008
Thu. – Sat. 8pm, Sun. 4pm
Tickets: $24.50
Shimberg Playhouse, Straz Center for the Performing Arts
Before winning an Oscar as a writer of Shakespeare in Love, Tom Stoppard delivered another ingenious comic retelling involving the Bard of Stratford-upon-Avon. In 1967 he dove into the world's most famous play, Hamlet, and retold it from the point of view of two bumbling support players. The entire world is a stage, and Rosencrantz and Guildenstern play their part, finding themselves unwitting pawns in history's greatest tragedy.
This contemporary classic of the theater was the winner of both the Tony and NY Drama Critics Circle awards when it premiered. Simply: Rosencrantz and Guildenstern are the college chums of Shakespeare's Hamlet, and this is the story of what "really" happened behind the scenes. What were they doing there in Elsinore anyway? The Players come and go; Hamlet comes through reading words, words, words; foul deeds are done; Hamlet is sent abroad, escapes death; and in turn Rosencrantz and Guildenstern find their only true exit.
Rosencrantz and Guildenstern are Dead has also drawn many parallels to another play – Samuel Beckett's absurdist Waiting for Godot, particularly in the main characters' feelings of lack of purpose and incomprehension of their situation.
In 1991, the play was turned into a film featuring Tim Roth and Gary Oldman as the title characters and Richard Dreyfuss as the Lead Player. The film won a Golden Lion at the Venice Film Festival.
Stoppard says of his play that "Quite a lot of solemn and scholarly stuff has been written about it…" but insists, "…whatever else it is, is a comedy. My intention was comic, and if the play had not turned out funny I would have considered that I had failed."
About the Playwright
Tom Stoppard is the author of over two dozen plays and numerous screenplays. Stoppard is considered to be a master of comic invention, visual humor, and remarkably witty wordplay. He uses his considerable skills to investigate philosophical questions in an extremely entertaining manner. In 2007 Stoppard won a Tony Award for his play Coast of Utopia and was also knighted in his home of England.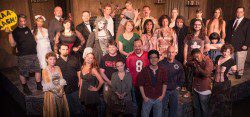 This is a time of year when we look to beat the summer heat any way possible. This year, clearly, the summertime blues are in
Read More »
Katrina Stevenson – Director
Jennifer Longmuir – Stage Manager
Cast
Jason Evans – Polonius / Tragedian
Jaime Giangrande-Holcom – Ophelia / Horatio
Kari Goetz – Gertrude / Alfred
David M. Jenkins – Rosencrantz
Matt Lunsford – Hamlet / Tragedian
Michael C. McGreevy – Claudius / Tragedian
Shawn Paonessa – Guildenstern
Paul J. Potenza – The Player
Crew
Karla Hartley – Lighting Designer
Spencer Meyers – Costume Designer
Brian M. Smallheer – Scenic Designer
Blog Us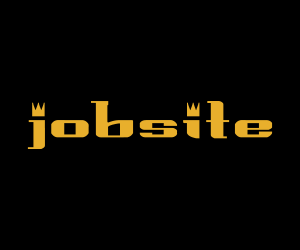 Want to add a groovy graphic like this to your blog or website?
Jobsite provides a variety of cool banners that you can put on your website. AND they update automatically. So just drop it in once, and when we're ready for our next show, we'll update the graphic, and it'll automatically update on your site too!