By Noel Coward
Directed by David M. Jenkins
Jan. 9 – Feb. 3, 2013
Thu. – Sat. 8pm, Sun. 4pm
Tickets: $28
Shimberg Playhouse, Straz Center for the Performing Arts
Hoping for a quiet weekend in the country with some guests, David Bliss, a novelist, and his wife Judith, a retired actress, find that an impossible dream when their high-spirited children Simon and Sorel appear with guests of their own.
A houseful of drama waits to be ignited as even the help proves helpless creating wild misunderstandings and flared tempers. The Bliss family lives up to its name as the "quiet weekend" turns into a nightmare, coming to an exhausting and hilarious finale worthy of a Feydeau farce. Misjudged meetings, secret seductions, and scandalous revelations all run riot at the most outrageous of all house parties.
As with any period piece (and with any piece set in another country), there can be a lot of terms and references that may not
Read More »
**UPDATE 7/31: We are in the FINAL HOURS of this sale, call 813.229.7827 by 8p tonight to $AVE!** Starting with Fahrenheit 451, our single ticket
Read More »
David M. Jenkins – Director
Matthew Ray – Assistant Director & Stage Manager
Cast
Katie Castonguay – Jacky Coryton
Caitlin Eason – Sorel Bliss
Amy E. Gray – Myra Arundel
Chris Jackson – Sandy Tyrell
Caroline Jett – Judith Bliss
Dana Kovar – Clara
Spencer Meyers – Simon Bliss
Michael C. McGreevy – Richard Greatham
Owen Robertson – David Bliss
Crew
David M. Jenkins – Sound Designer
Greg Newcomb – Poster Artist
Brian M. Smallheer – Scenic/Lighting Designer
Katrina Stevenson – Costume Designer
Blog Us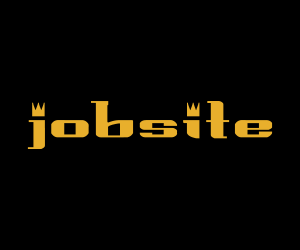 Want to add a groovy graphic like this to your blog or website?
Jobsite provides a variety of cool banners that you can put on your website. AND they update automatically. So just drop it in once, and when we're ready for our next show, we'll update the graphic, and it'll automatically update on your site too!