By Bert Royal
Directed by David M. Jenkins
Extended! Aug. 5 – 29, 2010
Thu. – Sat. 8pm, Sun. 4pm
Tickets: $24.50
Shimberg Playhouse, Straz Center for the Performing Arts
true to the heart of [the original] comic strip ... phenomenal entertainment, sometimes hysterically funny, sometimes sweetly philosophical and ultimately poignant ... hugely entertaining and even mildly thought-provoking. – St. Petersburg Times
...audiences will laugh until their eyes water and then, possibly, shed genuine tears of sadness, too–both totally warranted responses that speak to the script's generic range and delicate subject matter as well as the merits of this production. – Drama Daily
Creative Loafing Best of the Bay
Jobsite presents the "unauthorized parody" that features America's favorite cartoon gang 10 years after the events of their 50-year old comic strip with the darkly comic and poignant Dog Sees God: Confessions of a Teenage Blockhead.
When CB's dog dies from rabies, he begins to question the existence of an afterlife. His best friend is too stoned to provide any coherent speculation. His sister has gone goth. His ex-girlfriend has recently been institutionalized, and his other friends are too inebriated to give him any sort of solace.
But a chance meeting with an artistic kid, the target of this group's bullying, offers CB a peace of mind and sets in motion a friendship that will push teen angst to the very limits. Drug use, suicide, eating disorders, teen violence, rebellion and sexual identity collide and careen toward an ending that's both haunting and hopeful.
In 2004, Dog Sees God was one of the breakout hits at the New York International Fringe Festival, winning the Excellence Award for Best Overall Production, as well as Theatermania's Play Award of 2004, the GLAAD Media Award for Best Off-Off-Broadway production, Broadway.com's 2006 Audience Award for Favorite Off-Broadway Production and the 2006 HX Award for Best Play.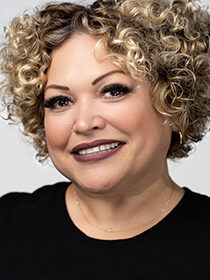 MISERY's Summer Bohnenkamp (Annie Wilkes) sounds off on Jobsite memories and what's exciting her about the show, playing march 15 – April 9.
Read More »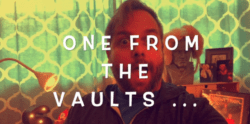 Hola, Jobsiteers! We hope that everyone is hanging in there and that folks are staying sane, safe and healthy. We also hope that you're digging
Read More »
From Dog Sees God: Richard Kennedy, Kari Goetz, Jason Vaughan Evans, Shawn Paonessa, Meg Heimstead, Katrina Stevenson, Spencer Meyers and Summer Bohnenkamp
Read More »
We're entering the third weekend of performances for our critically-acclaimed production of Dog Sees God: Confessions of a Teenage Blockhead at the Shimberg Playhouse. We
Read More »
The relevance of any work of art can be very subjective. That's obvious, despite how some may try to make it a universal thing. Not
Read More »
David M. Jenkins – Director
Krystalle Voecks – Stage Manager
Cast
Summer Bohnenkamp – Van's Sister
Jason Evans – Van
Kari Goetz – CB's Sister
Meg Heimstead – Marcy
Richard Kennedy – Matt
Spencer Meyers – Beethoven
Shawn Paonessa – CB
Katrina Stevenson – Tricia
Crew
David M. Jenkins – Sound Designer
Greg Newcomb – Graphic Designer
Joe Popp – "Linus and Lucy" Reimagining
Brian M. Smallheer – Scenic and Lighting Designer
Ken and Michelle Smith – Piano
Georgina Welch – Trumpet
Blog Us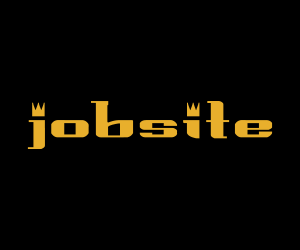 Want to add a groovy graphic like this to your blog or website?
Jobsite provides a variety of cool banners that you can put on your website. AND they update automatically. So just drop it in once, and when we're ready for our next show, we'll update the graphic, and it'll automatically update on your site too!