Summer Bohnenkamp leads the
MISERY
cast as the unhinged bibliophile Annie Wilkes. We asked her a few questions in advance of the show's run, which begins March 15 at the Straz Center. This production is in the intimate, 98-seat Shimberg Playhouse and performances are selling out weeks in advance.
You've worn a lot of different hats over the years for Jobsite. Is there a show that stands out as being your favorite to work on over that time, and if so what about it makes it so?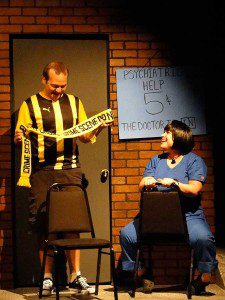 SB:
Just one show? That's tough. I've had a LOT of good times onstage or behind the scenes.
If I must pick, I'll go with DOG SEES GOD. I only had one scene and it was just perfect — quick, memorable, funny, physical, over-the-top, rude, comfortably costumed, and I didn't have to show up until places. All aces in my book. #lazyactor
You're a superfan of crime dramas, serial killers, and so on. Have you always been like that, or was there a moment you can remember when you realized how much you enjoy the genres? What about it makes these kind of stories "stick" for you?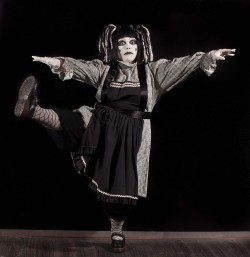 Good question. I'm not really someone who remembers that far back, but I do know there was a time early on (like under 7 or 8 years old) when I did not like scary things AT ALL. I was terrified of even the music in horror movies; I didn't want to be within earshot of one. I'm huge horror, suspense, crime, gore fan now. Oddly, I think it was the "Thriller" video that flipped the switch for me. I was 9 when that came out. Been into creepy shit ever since. I also love great true crime stories … or at least ones that are plausible. Those are the scariest.
What aspect of working on MISERY has you the most excited?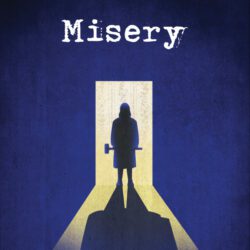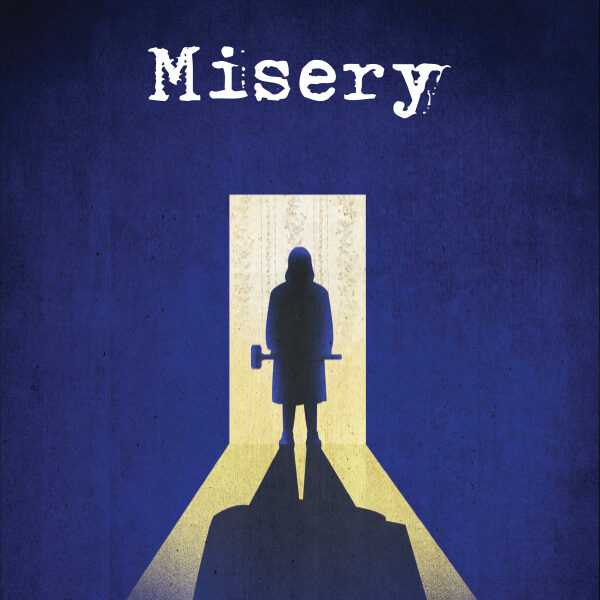 Playing a character that has been described as having like every major mental and personality disease/disorder/defect. Gimme all those acronym diagnoses to whip up in a big ol' acting blender. Tasty!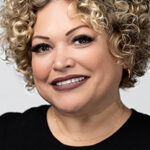 SUMMER BOHNENKAMP
has worked with Jobsite Theater in various capacities since 1999 – as director (
DOUBT, Constellations
,
Time Stands Still
,
The Flick
), co-director (
Annapurna
), performer (
Vampire Lesbians of Sodom
,
The Odd Couple
,
Dog Sees God
,
Dead Man's Cell Phone
,
boom!
,
Gorey Stories
,
The March of the Kitefliers
,
subUrbia
and others), assistant director (
reasons to be pretty
,
All New People
), costume designer (
Gloucester Blue
,
American Buffalo
,
True West
,
The Taming of the Shrew
) and more. By day, she is the chief marketing and programming officer for the Straz Center. She lives in Tampa Heights with her husband and squad of rescue critters.