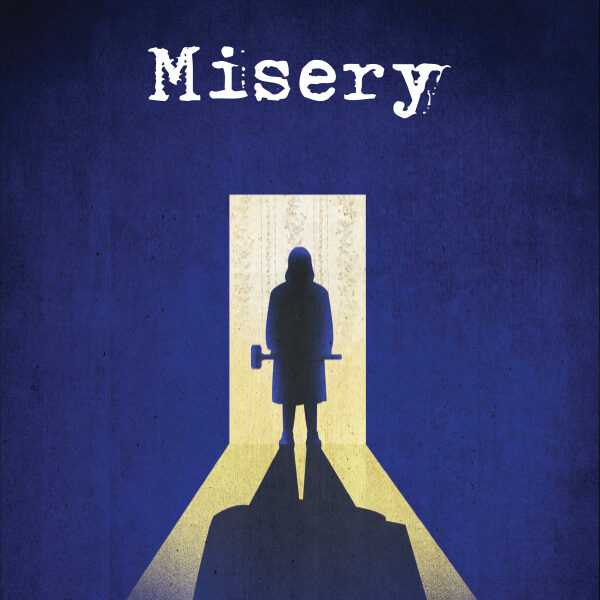 By William Goldman, adapted from the novel by Stephen King
Directed by Paul J. Potenza
Mar. 17 – Apr. 9, 2023
Thu. – Sat. 8:00 pm, Sun. 4:00 pm, Wed. 7:30 pm
Preview Performances: Mar. 15 – 16
Shimberg Playhouse, Straz Center
Creative Loafing Best of the Bay Winner
Creative Loafing Best of the Bay Reader's Poll
Creative Loafing Best of the Bay Nominated
True life becomes stranger than fiction when acclaimed romance novelist Paul Sheldon is rescued from a wintery car crash by his "number one fan," seemingly-kind nurse Annie Wilkes, and wakes up captive in her secluded home. While Paul is convalescing, Annie reads his latest book and becomes enraged when she discovers the author has killed off her favorite character, Misery Chastain. Annie forces Paul to write a new novel, but he realizes Annie has no intention of letting him go anywhere. The irate Annie has Paul writing as if his life depends on it – and it does .
Jobsite has adapted literature, specifically horror, for decades. One could rightly claim these productions have helped define our aesthetic. From comic send-ups of Sir Arthur Conan Doyle to cult-hits by Clive Barker, it's difficult to find a Jobsite season without literary spookums. Audiences continue to vote with their feet to let us know this is the content they are here for! This production is particularly important for Jobsite in this recovery season, as it serves as a major fundraiser: all principal actor and director salaries are being donated back to the company.
We're not a "number one fan" of offering disclaimers, but be advised this thriller features a psychopathic bibliophile whose weapons of choice include prescription drugs, soapy water, a ream of erasable typing paper, and a sledgehammer, and a captive victim who – quite understandably – uses very strong adult language.
About the Writers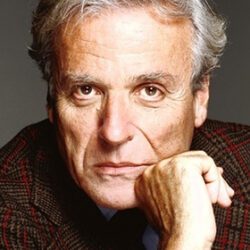 William Goldman (Playwright, 1931 – 2018) was one of the most influential and successful writers of his generation. Film credits include Masquerade, Harper, Butch Cassidy and the Sundance Kid, The Stepford Wives, All the President's Men, The Princess Bride (based on his novel of the same name), Last Action Hero, The General's Daughter, Marathon Man (based on his novel of the same name) and many, many others. He co-wrote two plays with brother James Goldman: Blood, Sweat, and Stanley Poole and A Family Affair. As a novelist, Goldman has penned several American classics including but not limited to Soldier in the Rain (1960), Father's Day (1971), Magic (1976), The Color of Light (1984) and The Silent Gondoliers (1984). He has also written many articles for acclaimed publications on the topic of screenwriting and several non-fiction books, including The Season: A Candid Look at Broadway (1969) and Adventures in the Screentrade: A Personal View of Hollywood and Screenwriting (1983). Awards include Academy Award, Writers Guild Award and British Academy Award, for Butch Cassidy and the Sundance Kid, 1969; Academy Award and Writers Guild Award, for All the President's Men, 1976. Education: Oberlin College, Ohio, B.A. 1952; Columbia University, New York, M.A. 1956.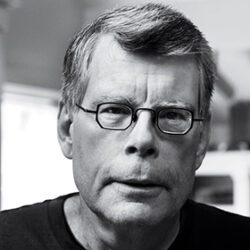 Stephen King (Author) was born in Portland, Maine, in 1947, the second son of Donald and Nellie Ruth Pillsbury King. He made his first professional short story sale in 1967 to Startling Mystery Stories. In the fall of 1971, he began teaching high school English classes at Hampden Academy, the public high school in Hampden, Maine. Writing in the evenings and on the weekends, he continued to produce short stories and to work on novels. In the spring of 1973, Doubleday & Co. accepted the novel Carrie for publication, providing him the means to leave teaching and write full-time. He has since published over 50 books and has become one of the world's most successful writers. King is the recipient of the 2003 National Book Foundation Medal for Distinguished Contribution to the American Letters and the 2014 National Medal of Arts. Stephen lives in Maine and Florida with his wife, novelist Tabitha King. They are regular contributors to a number of charities including many libraries and have been honored locally for their philanthropic activities.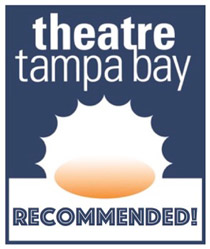 Paul J. Potenza – Director
Emily Belvo – Assistant Director
Cast
Summer Bohnenkamp – Annie Wilkes
Josh Goff – Sheriff Buster
David M. Jenkins – Paul Sheldon
Crew
Jessie Dorsey – Stage Manager
Connor Averill-Snell – Assistant Stage Manager
Brian Smallheer –  Scenic Designer, Technical Director
Jo Averill-Snell – Lighting Designer
Max Allen, James Swallow – Electricians
Teah Banks – Properties
Jeremy Douglass – Composer
Brianna McVaugh – Fight Director
Sofia Isabella Pickford – Assistant Stage Manager
Roz Potenza – Costume Designer
Julia Rifino – Scenic Artist
My jaw was on the floor at so many points throughout the show – absolutely gripping. Summer played the role of Annie Wilkes to perfection – even better if that is possible. I could not pull my eyes from her … the whole layout, was masterful – you really have to accomplish quite a bit in such a tiny space – but that is your mastery at work … I had to chuckle because the fella sitting next to me kept dropping his program with each shocking scene. – Stephanie Arthur-Tannenbaum, PhD
Great show last night! The company must be so excited about the level of community support this year, and we're glad to be part. – Michael Brooks
Brilliant; adjective 1. shining brightly; sparkling; glittering; lustrous: 2. distinguished; illustrious: 3. having or showing great intelligence, talent, quality, etc. 4.strong and clear in tone; vivid; bright: 5. splendid or magnificent: I can not think of a more perfect word and example of last night's performance. The onstage chemistry between Summer (Annie) and David (Paul) was palpable They had me, and the rest of the audience, on the edge of our seats from beginning to end. Yes and I do want to apologize for my loudly, audible yelp at one dramatic point in the show. 🤷‍♀️ I also want to give a shoutout to the light and sound people as well as to the back stage "ninjas". Your timing was masterly done and in no small part added to the intensity and perfection of the show. Bravo Jobsite! BRAVO! 🎭 -SusanneDockery
I just saw this and it was phenomenal loved this performance and was on the edge of my seat. – @elyssa_thecreativbespark
It was fantastic! The actors were brilliant. – Tanya Abresch
This show is incredible! – Shelley Provost
Fantastic!!!! Best show I've seen in a long time – Eileen Stafford
Great job! – Sharon Smallheer
We saw it last night… every moment from the beginning to the end was and edge-of-my-seat thriller … spectacular show with top notch acting. Thoroughly enjoyed the program – bravo! 👏👏👏👏👏 – StephanieArthur-Tannenbaum
A must see performance! – Daniel Forthuber
This was excellent! The actress who plays Annie played crazy well! I am so glad I saw this production. – Joshua Jones
It was AMAZING!! Kudos Jobsite for the incredible talent! – Pamela Surovich
Fantastic show! The acting was memorable – Leslie Farrell
Totally incredible show! – Dona Haag
Awesome show! – Michael Douglas
INCREDIBLE SHOW! 👏 – @thelittlegoodcyberfriend
Very impressive cast. Captured the spirit without simply copying the film. – @kiss_j_haards_converse
A true team effort for this fantastic performance. Kudos to you all! – Isaias Gonzalez