Jobsite is looking to cast principles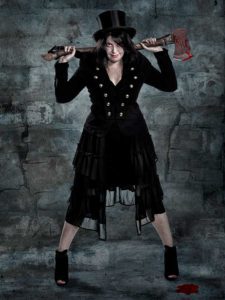 and/or possible understudies for our production of LIZZIE, playing the Straz Center Jul. 14. – Aug. 6, 2023. All positions are paid, non-union applicants only.
This show is more rock concert than lyric musical, more riotgrrrl than RENT, and we seek singers with voices and attitudes to match.
ALICE RUSSELL, 25-40. Pop/rock soprano with strong mix; Lizzie's next door neighbor, seductive and secretive, with an almost maternal tenderness for Lizzie Borden.
BRIDGET SULLIVAN, 18+. Rock mezzo; the Borden's maid and sometimes-show-narrator; Irish, speaks and sings in dialect; clever with a dark sense of humor — a rock and roll nihilist whom nothing escapes.
All ethnicities are strongly encouraged to submit for either role.
We are accepting video auditions through March 17, applicants should not submit unless they understand the following:
Rehearsals begin Jun. 20 and the commitment lasts through Aug. 6. We rehearse 5 days/20 hours a week, Tu-Th 6:30-10:30 and Sa-Su 1-5p. Performances are Th-Sa at 8p and Su at 4p with a 1-hour call before performances.
Due to the tight schedule, we cannot accommodate much, if anything, in the way of conflicts with rehearsal.
Sight-readers are preferred, but it is not required.
Must be very comfortable in frequent 4-part rock harmonies.
Singers who come from a strong rock music background but who may not have the most theater experience should not be afraid to apply.
Pay is $300 a week guaranteed plus a percentage of the box office once the show breaks even, paid biweekly.
We are unable to offer travel, housing/housing assistance, per diem, etc. These roles are intended to be filled by artists who live in the Tampa Bay area or who already have secured housing in the area.
By submitting materials, applicants are confirming that they have read and understand all of the above.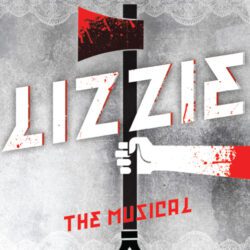 Please note that the roles of Lizzie and Emma Borden have been cast, and for the sake of full disclosure there are people already under consideration for Bridget and Alice — however we are trying to cast the widest possible net and also consider folks for potential understudy positions to cover multiple roles.
TO SUBMIT:
Send a single PDF file that contains both your headshot and current resume (no jpg/doc combinations, please) and make sure that the filename is your name (eg, Pat-Benatar.pdf, violetgrohl.pdf etc) along with a link a video containing roughly 30 seconds of an uptempo rock song as well as the same of a rock ballad. We urge applicants to consider a "real" rock song and not something from a "rock musical." Go for it! Materials should be sent to artisticdirector@jobsitetheater.org by Mar. 17.