By William Shakespeare
Directed by David M. Jenkins
Jan. 17 – Feb. 11, 2024
Jaeb Theater, Straz Center for the Performing Arts
Creative Loafing Best of the Bay
"If music be the food of love, play on!" Jobsite's Shakespeare tradition has become an annual centerpiece of the region's cultural offerings. "No one 'Rocks the Bard' as hard, as daring, or as relevant as Jobsite and their players," according to BroadwayWorld. A five-time finalist for the NEA's Shakespeare in American Communities Award, Jobsite's takes on Shakespeare have proven time and again to be exciting, "must-see" experiences.
In this joyous, rollicking comedy with music (composed by our own award-winning wunderkind Jeremy Douglass), a hurricane forces a shipwreck and young Viola believes her twin brother Sebastian drowned. Determined to survive on her own, she takes on a disguise to explore this new, mysterious land. Thus begins a whirlwind of mistaken identity and unrequited love … This treasured comedy brims with wild infatuations, swooning serenades, drunken high-jinks, and beloved characters.
Jobsite fans may recall an award-winning staging of this play in the Shimberg Playhouse some 10 years ago, but rest assured this will be an all-new production that will take place in the Jaeb Theater.
Weekday field trip matinees for school students are available starting Jan. 23. All groups attending field trips are offered custom study guides and visits from teaching artists before and after the show. Please call 813.222.1016 or write FieldTrips@strazcenter.org to learn more.
Gobioff Foundation
In memory of Holly Blain
In memory of my Shakespeare fan mother, Lucia
Phoenix Strategies
Chuck and Sharon Smallheer
Sharon Gobioff
Beth Hyde-Hood
Ken & Betty Phillips
Kimberly Smallheer
Erich Wieloszynski
Sue & Jeff Belvo
Larry Dougherty and Taylor Ward
Elizabeth Fendrick
Andrea Graham
Paul & Roz Potenza
Stash – A Place For Yarn
George Adriaansen
Amanda Bearss
David & Erin Daniels
Shannon Escalante
Amy Gray
Chris & Amy Howland
Art Keeble
Vincent Natale
Erica Porch
Scenic units provided by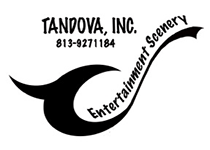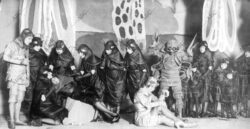 Learn more about job opportunities with Jobsite for our 25th season!
Read More »
David M. Jenkins – Director
Matthew Ray – Stage Manager
Cast
Ned Averill-Snell – Sir Toby
Giles Davies – Malvolio
Jason Evans – Captain / Fabian
Roxanne Fay – Feste
Eddie Gomez – Valentine
Chris Holcom – Duke Orsino
Nick Hoop – Sebastian
Jamie Jones – Sir Andrew
Michael McGreevy – Antonio
Spencer Meyers – Curio / Priest
Maggie Phillips – Viola
Ami Sallee – Mariah
Katrina Stevenson – Olivia
Crew
Bailee Booser – Costume Designer
Tiffany Daiber – Asst. Stage Manager
Jordan Foote – Assistant Director
David M. Jenkins – Sound Designer
Jana Jones – Music Composer
Kaylin Gess – Lighting Designer
Brian Smallheer – Scenic Designer
Blog Us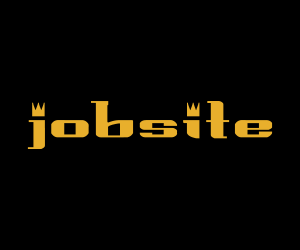 Want to add a groovy graphic like this to your blog or website?
Jobsite provides a variety of cool banners that you can put on your website. AND they update automatically. So just drop it in once, and when we're ready for our next show, we'll update the graphic, and it'll automatically update on your site too!