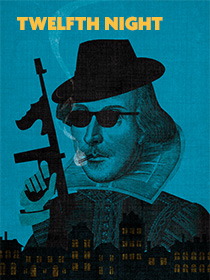 Creative Loafing Best of the Bay
Best Costume Designer – Bailee Booser
Jobsite kicks off the new year with one of the Bard's best-loved comedies, a hilarious tale of mistaken identities, lovesickness and ribald revelry.
A laugh-out-loud funny tale of gender confusion in which after being shipwrecked in a storm and losing her brother, a girl disguises herself as a man to be near the count she adores only to be pursued by the woman he loves. Meanwhile, one household cranks up the mischief-making by tricking the stuffy steward into believing his mistress has fallen for him. This treasured comedy brims with wild infatuations, swooning serenades, drunken high-jinks, and beloved characters.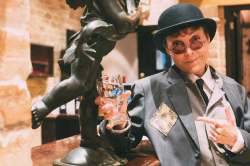 This production is set against the backdrop of Ybor City in 1926. This choice makes a lot of sense for director Jenkins. "The late-night carousing, excessive wealth and stunning beauty all occurring under the scrutiny of a puritanical figure works so well here for a number of reasons. 1926 was not only during Prohibition, but Ybor was booming in that time. Ybor, like Shakespeare's imaginary locale Illyria, was (and still is, really) a world unto itself.
"Also, this play begins with Viola being shipwrecked in an unknown land. In Sep. 1926, Florida was pounded by one of the most devastating hurricanes in the state's history. This choice will flavor the look of the set and costumes most obviously, but it's also allowing us to construct some really interesting back stories meshing Shakespeare's words against this rich historical period."
Jobsite is using a newly edited version of the text commissioned by the Royal Shakespeare Company in 2007 developed by Jonathan Bate and Eric Rasmussen from the first folio. This edition of the text has been referred to as remarkable and superb by Shakespeare scholars and theater professionals, and Jobsite is presenting this version of the text as-is.
"We just want to be clear that we're not adapting this play into modern or updated language in any way or abridging it for a zippier runtime. We've done Shakespeare in a variety of ways over the years and we just want to be direct with what we are doing," adds Jenkins.
Talkback
Join us immediately after the show on Sun., Jan. 25 to meet the director, cast and Tampa Bay History Center Rodney Kite-Powell to discuss the play and Ybor City in the 1920s. Have old stories from the period or just want to listen?  We'd love to have you!
David M. Jenkins – Director
Jordan Foote – Assistant Director
Cast
Ned Averill-Snell – Sir Toby
Giles Davies – Malvolio
Jason Evans – Captain / Fabian
Roxanne Fay – Feste
Eddie Gomez – Valentine
Chris Holcom – Duke Orsino
Nick Hoop – Sebastian
Jamie Jones – Sir Andrew
Michael McGreevy – Antonio
Spencer Meyers – Curio / Priest
Maggie Mularz – Viola
Ami Sallee – Mariah
Katrina Stevenson – Olivia
Matthew Ray – Stage Manager
Tiffany Daiber – Asst. Stage Manager
Crew
Bailee Booser – Costume Designer
David M. Jenkins – Sound Designer
Jana Jones – Music Composer
Kaylin Gess – Lighting Designer
Brian Smallheer – Scenic Designer
Scenic units provided by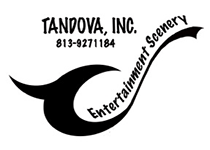 I just wanted to tell you how much I enjoyed your production of Twelfth Night. Aside from my deepest admiration for Katrina, Roxanne and Giles – it was just a wonderfully well done show. In the past, I've been familiar with the play, this time however, I only knew the basic plot points (having not read this piece of Shakespeare) and I must say, I was most impressed by how easy it was to become completely immersed in the story. I credit not only the unique change of time and place but also the talent of your cast to take the Bard's prose and turn it into a something I believe any one could understand and easily follow. Thank you for not only continuing to present high quality works of theatre but for taking such a fresh approach to Shakespeare. Bravo to the entire cast and crew!!! – A Jobsite fan
Via Facebook
Oh My God it is Fantastic Theatre!!! Please go see Twelfth Night At Jobsite! A better cast or production you will not find in the Bay Area! SEE IT!!!!!!! – Kay Pearson
Cannot remember when I last laughed so hard in the theater! – Susan Oliver
As a birthday gift I was lucky enough to be asked to join & treated to Jobsite's performance of Twelfth Night opening performance last night by a long time friend & one of the areas great actors & director's Vinnie Natale & his family. The show was in my opinion one of the areas best performed shows I've seen in years in Tampa Bay … that wasn't flown in! Practically flawless performances by All Actors. When asked by someone what did I think of the "lead's" performance I replied which one? This acting troupe All became One to provide some of the best theater I've seen in this area in years. Don't miss your chance to enjoy a night out with Shakespeare & Jobsite's performance of Twelfth Night – Gail Pierce, Village Players
What an amazing show… Props to the cast and crew. Congratulations! You should all be so proud. – Vinnie Natale
Saw Jobsite's production of Twelfth Night last night and all I can say is wow! The cast is amazing, the set is fantastic and it is laugh out loud funny. Go see this. – Kim Smallheer
Went to see Jobsite's production of Twelfth Night last evening. It was hilariously entertaining. Giles Davies' self-loving Malvolio was played to perfection. His physical transformation from the stiff and proper puritanical servant to a delusional raving maniac was brilliant. Equally impressive was Roxanne Fay's Feste. Superbly playing the fool who is conspicuously wiser than the rest of Illyria. A wonderful evening of laughs await those who attend. – Robert Colwell
Don't even think about not going to see Giles Davies in Jobsite theater's production of Twelfth Night. It hilarious! Great cast great direction! Must see! – Melissa Misener
It is a fabulous show! Go see it before it's gone. – Stewart Hansell
I went to see Twelfth Night on Sunday – great show and everybody was awesome – great show! – Katerina Czech
Was fantastic! We had a blast! – Brittany Hickman
Wonderful production!! The entire experience was fabulous!! Kudos – Angel Borths
It is a wonderfully entertaining production with a superb cast! – Mary Ann Keller
If you are looking for something [to] do, checkout the Jobsite Theater's Twelfth Night starring Dogma adopter Katrina Stevenson (Tink's mom) and directed by Dogma adopter David Jenkins (Scout & Arya's dad)! It is SO MUCH FUN!!! We are so lucky to have such talented local theater group in Tampa and have them be apart of our Dogma family! – Dogma Pet Rescue
A whole lotta moving parts, handled deftly by director and cast, with plenty of delightful bits of business for every character. Kudos, one and all! Additional fun for me was hearing some of the bits that were lifted for use in the Return To The Forbidden Planet script in their original context. – Mark Warren
Fell in love with Jobsite Theater's Twelfth Night. Flawless production. Congratulations to the absolutely marvelous cast and crew. What a gem. – Lauren Field
Thank you for the wonderful evening at Home Resource in Sarasota. Fantastic production. We loved it. – Patti O'Berg
Finally got to see Jobsite Theater's Twelfth Night last night! Congrats to all involved – I loved every minute! (Also really cool to see tons of youths in the audience eating up Shakespeare!) What a wonderful production! – Zachary Hines
I'm so glad I got to see Jobsite's Twelfth Night last night! Shakespeare done right by a fabulously talented team! Tonight/tomorrow are sold out so catch the final performance Sunday! – Colleen Cherry
What a delightful show! You guys were all so amazing! I really loved it so much, and I would love to see it again! Thank you for a wonderful evening of theatre. – Jade Ashlee Rivera
Was fantastic! We had a blast! – Brittany Hickman
Wonderful production!! The entire experience was fabulous!! Kudos – Angel Borths
Via Twitter
Saw Twelfth Night @jobsitetheater last night and laughed my face off. If you're in the Tampa area, do NOT miss this show, it ends 2/1. Go! – @lisah
@jobsitetheater did a great job with Twelfth Night – super funny, well set, & great casting. Many literal lol's were had. #downtowntampa – @ladriaan
Blog Us
Want to add a groovy graphic like this to your blog or website?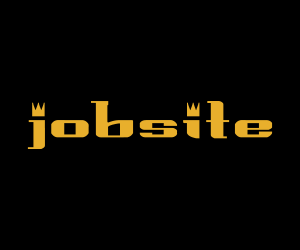 Jobsite provides a variety of cool banners that you can put on your website. AND they update automatically. So just drop it in once, and when we're ready for our next show, we'll update the graphic, and it'll automatically update on your site too!
Share: