By William Shakespeare
Directed by David M. Jenkins
Jan. 7 – Feb. 1, 2015
Thu. – Sat. 8pm, Sun. 4pm
Tickets: $28
Shimberg Playhouse, Straz Center for the Performing Arts
Creative Loafing Best of the Bay
Jobsite kicks off the new year with one of the Bard's best-loved comedies, a hilarious tale of mistaken identities, lovesickness and ribald revelry.
A laugh-out-loud funny tale of gender confusion in which after being shipwrecked in a storm and losing her brother, a girl disguises herself as a man to be near the count she adores only to be pursued by the woman he loves. Meanwhile, one household cranks up the mischief-making by tricking the stuffy steward into believing his mistress has fallen for him. This treasured comedy brims with wild infatuations, swooning serenades, drunken high-jinks, and beloved characters.
This production is set against the backdrop of Ybor City in 1926. This choice makes a lot of sense for director Jenkins. "The late-night carousing, excessive wealth and stunning beauty all occurring under the scrutiny of a puritanical figure works so well here for a number of reasons. 1926 was not only during Prohibition, but Ybor was booming in that time. Ybor, like Shakespeare's imaginary locale Illyria, was (and still is, really) a world unto itself.
"Also, this play begins with Viola being shipwrecked in an unknown land. In Sep. 1926, Florida was pounded by one of the most devastating hurricanes in the state's history. This choice will flavor the look of the set and costumes most obviously, but it's also allowing us to construct some really interesting back stories meshing Shakespeare's words against this rich historical period."
Jobsite is using a newly edited version of the text commissioned by the Royal Shakespeare Company in 2007 developed by Jonathan Bate and Eric Rasmussen from the first folio. This edition of the text has been referred to as remarkable and superb by Shakespeare scholars and theater professionals, and Jobsite is presenting this version of the text as-is.
"We just want to be clear that we're not adapting this play into modern or updated language in any way or abridging it for a zippier runtime. We've done Shakespeare in a variety of ways over the years and we just want to be direct with what we are doing," adds Jenkins.
Talkback
Join us immediately after the show on Sun., Jan. 25 to meet the director, cast and Tampa Bay History Center Rodney Kite-Powell to discuss the play and Ybor City in the 1920s. Have old stories from the period or just want to listen?  We'd love to have you!
Gobioff Foundation
In memory of Holly Blain
In memory of my Shakespeare fan mother, Lucia
Phoenix Strategies
Chuck and Sharon Smallheer
Sharon Gobioff
Beth Hyde-Hood
Ken & Betty Phillips
Kimberly Smallheer
Erich Wieloszynski
Sue & Jeff Belvo
Larry Dougherty and Taylor Ward
Elizabeth Fendrick
Andrea Graham
Paul & Roz Potenza
Stash – A Place For Yarn
George Adriaansen
Amanda Bearss
David & Erin Daniels
Shannon Escalante
Amy Gray
Chris & Amy Howland
Art Keeble
Vincent Natale
Erica Porch
Scenic units provided by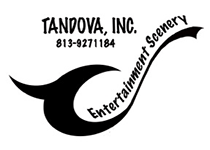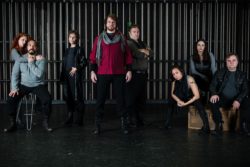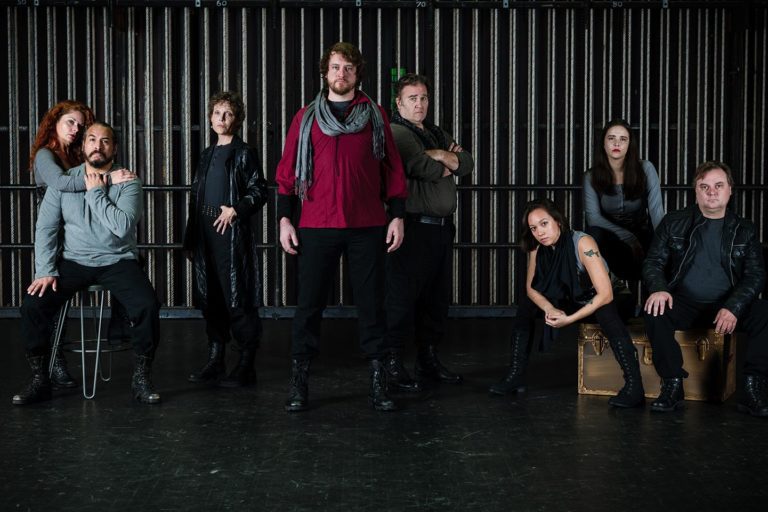 In 2002 we produced a bloody, raw, and ambitious version of Titus Andronicus as our first full-length foray into the classics. We picked a lesser-known
Read More »
David M. Jenkins – Director
Matthew Ray – Stage Manager
Cast
Ned Averill-Snell – Sir Toby
Giles Davies – Malvolio
Jason Evans – Captain / Fabian
Roxanne Fay – Feste
Eddie Gomez – Valentine
Chris Holcom – Duke Orsino
Nick Hoop – Sebastian
Jamie Jones – Sir Andrew
Michael McGreevy – Antonio
Spencer Meyers – Curio / Priest
Maggie Phillips – Viola
Ami Sallee – Mariah
Katrina Stevenson – Olivia
Crew
Bailee Booser – Costume Designer
Tiffany Daiber – Asst. Stage Manager
Jordan Foote – Assistant Director
David M. Jenkins – Sound Designer
Jana Jones – Music Composer
Kaylin Gess – Lighting Designer
Brian Smallheer – Scenic Designer
Blog Us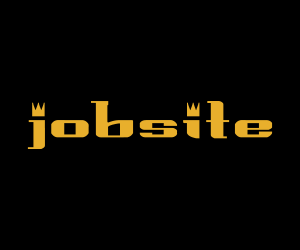 Want to add a groovy graphic like this to your blog or website?
Jobsite provides a variety of cool banners that you can put on your website. AND they update automatically. So just drop it in once, and when we're ready for our next show, we'll update the graphic, and it'll automatically update on your site too!