The Resistible Rise of Arturo Ui
By Bertolt Brecht, Translated By George Tabori
Directed By David M. Jenkins
Shimberg Playhouse, Straz Center for the Performing Arts
As we continue to react to the pandemic in a responsible way, we have moved our production of Dr. Ride's American Beach House and Dr. Jekyll and Mr. Hyde from the fall of 2020 to the fall of 2021. Passholders do not need to do anything at this time; you will be notified soon of your new dates. Our suspended production of Doubt: A Parable will resume as soon as it is safe and prudent to do so.
Please consider the purchase of a 2020–21 passes and/or make a donation to in this great time of need.
There are no upcoming events.
What It's About
Written while in exile in 1941, Brecht's Arturo Ui is a satirical allegory that recasts Hitler's rise as a 1930's Chicago gangster's takeover of the Windy City's green-grocery trade. Terror and bloodshed follow — can anyone stop him? Brecht's skewering of Adolf Hitler and totalitarianism is given renewed significance in 2020 America and is presented here in an adaptation featuring eight performers — Brecht's original featured over 35. Previous lauded NY revivals have featured the likes of Christopher Plummer, Al Pacino, and Raul Esparza.
This production was inspired by Producing Artistic Director David M. Jenkins' recent visit to Brecht's theatrical home, the Berliner Ensemble, where Arturo Ui is still one of their most popular productions. Jobsite previously produced a large-scale version of Brecht's The Threepenny Opera in 2017.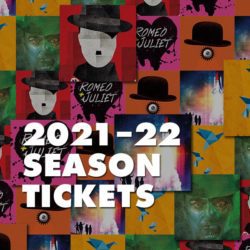 Our Early Bird season pass offer — which works out to just $21.65 per show with no added fees — has been held over through
Read More »
Blog Us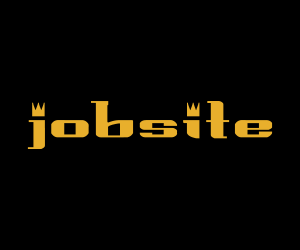 Want to add a groovy graphic like this to your blog or website?
Jobsite provides a variety of cool banners that you can put on your website. AND they update automatically. So just drop it in once, and when we're ready for our next show, we'll update the graphic, and it'll automatically update on your site too!
David M. Jenkins – Director
Vivian E. Rodriguez – Stage Manager
Cast
Ned Averill-Snell – Ignatius Dullfleet/Dogsborough
Ryan Bernier – Clark
Colleen Cherry – O'Casey/Betty Dullfleet
Michael C. McGreevy – Giuseppe "The Florist" Givola
Spencer Meyers – Ernesto Roma
Derrick Phillips – Arturo Ui
Maggie Phillips – Flake/Dockdaisy
Katrina Stevenson – Emanuele Giri
* all other characters are performed by members of the ensemble
Crew
Jo Averill-Snell – Lighting Designer
David M. Jenkins – Scenic, Video, and Sound Designer
Katrina Stevenson – Costume Designer