We're so excited to blast off with our 24th season, beginning officially on Oct. 1 with the opening night of Dr. Ride's American Beach House. Get to know some of the folks behind the production, then make sure to pick up your tickets — or why not a pass to the entire season? This show runs for two weeks only since we changed venues to the much larger Jaeb Theater to continue to do all we can to emphasize health and safety.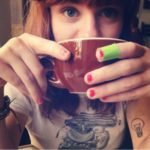 LIZA BIRKENMEIER (Playwright) is a recent alum of the Play Group at Ars Nova. Her work has been developed at Dixon Place, University Settlement, Playwrights Realm, The Public Theater, CATCH, City Theatre, NYSAF and elsewhere. Dr. Ride's American Beach House premiered at Ars Nova in 2019. Her newest collaboration with director Katie Brook, Islander, recently premiered at NYTW Next Door. She is a MacDowell Colony and Yaddo Fellow. MFA Carnegie Mellon. Liza Birkenmeier is Ars Nova's 2019-20 Tow Playwright-in-Residence. Twitter: @LizaBirkenmeier Instagram: @Liza.Dear.Liza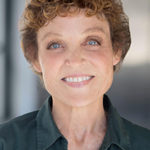 ROXANNE FAY (Director) is an actor, playwright and Artistic Director of Circle in The Water. As a playwright, Roxanne has been awarded a 2022 residency by the Hosking House Trust in Stratford Upon Avon, UK, to complete work on her Shakespeare inspired play, The Deeds Of Mercy. She was named a 2016 Hawthornden Writers' Fellow (artist in residence, Hawthornden Castle, Scotland). Her play, Thrice To Mine (created at Hawthornden) premiered in New York in 2019. Roxanne received the 2017 Creative Pinellas Individual Artist Fellowship and regularly creates new works for the Dali Museum in St. Petersburg. Roxanne's first film, Breton And The Muse: A Midnight In Paris, was a focal point of the Dali's acclaimed exhibition coordinated with Le Centre Pompidou. As an actor, Roxanne has received regional awards and acclaim for her work with Jobsite in Doubt, The Tempest, Twelfth Night, As You Like It, Much Ado About Nothing, and HIR (named one of the best performances of the decade by BroadwayWorld in 2019). Other roles include Dr. Emma Brookner in The Normal Heart and Nurse Ratched in One Flew Over The Cuckoo's Nest, (Freefall Theatre, FL), Leni Riefenstahl in Leni, Beatrice in The Effect Of Gamma Rays On Man-In-The-Moon Marigolds, and coming in fall 2021,Mary Tyrone in Long Day's Journey Into Night (Bridge Street Theatre, NY).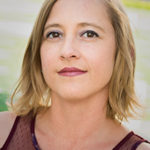 EMILY BELVO (Matilda) graduated from Saint Leo University in 2009 with a BA in English and Specialization in Theater. She started her acting career with Eckerd Theater Company, a touring children's theater group dedicated to educating children of all ages. Emily has acted in the Tampa area for the past 10 years and has worked with such companies as Hat Trick Theatre Productions (The Odd Couple: Female Version, Night of the Living Dead, Wait Until Dark, Proof), Tampa Repertory Theatre (The Children's Hour, Hamlet), Stageworks Theatre (Five Lesbians Eating a Quiche), and The Space (The Laramie Project). With Jobsite, Emily has been a part of Doubt, Hedda, Dancing at Lughnasa, The Tempest, As You Like It, Vanya and Sonia and Masha and Spike, The Last Night at Ballyhoo, Orlando, and Occupation. Emily would like to thank her family and friends for their continuous love and support in all her acting adventures!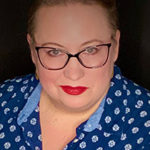 SUSAN HALDEMAN (Meg) was most recently seen in I Am Nobody's Lunch (Turkey Creek Collective) and as Kate Jerome in Brighton Beach Memoirs (Vivid Theatre Productions). Select credits include: Stageworks: The Lifespan of a Fact (Emily Penrose), Morningside (Grace) & Last of the Red Hot Lovers (Jeanette); freeFall Theatre: Peter Pan (Starkey, Nana), Peter and the Starcatcher (Mrs. Bumbrake/Teacher), Assassins (Sarah Jane Moore), among many others; The Hippodrome State Theatre: The Trailer Park Christmas Musical (Betty) & Winter Wonderettes (BJ); Theatrezone: Funny Thing…Forum (Domina) starring Eddie Mekka. Theatre Tampa Bay nominations: Last of the Red Hot Lovers, Assassins, Peter Pan and Morningside. TTB Award Winner: Into the Woods (Best Ensemble).  Susan is also a professional baker (Sweets by Sus!) and wig designer (Strands by Sus!). Visit her pages on Insta & Facebook @strandsbysus @sweetsbysus.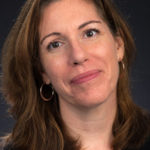 LEAH LOSCHIAVO (Harriet) is a proud Tampa native, TheatreUSF graduate and former Jobsite Ensemble member, recently returned to the Tampa Bay Area after a decade of living in Las Vegas and the San Francisco Bay Area. Prior to her West Coast departure, Leah performed in several productions including Eleemosynary, The Boys Next Door, The House of Yes, Delusion of Darkness, Murder Ballads and The History of the Devil for Jobsite, as well as assistant directed The Lieutenant of Inishmore with David M. Jenkins for Jobsite; performed in Bug for Gorilla Theater, All My Sons for Stageworks and voice acted for WMNF's Soundstage productions The Adventures of Patch & Click and The Sixty Second Radio Hour. Most recently, Leah performed in LAB Theater Project's An Evening with Eberlein. Leah is very happy to be back home and performing with Jobsite again. Leah would like to thank her family, friends and her partner Charlie for their continued support.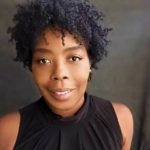 ANDRESIA MOSELEY (Norma) is a classically trained actress and nationally recognized spoken word artist. She is a 2018-2020 recipient of the National Performance Network's Creation and Development Fund co-commissioned by Art2Action and ASU Gammage, and supported by the Hillsborough Arts Council Artist Development Grant. In 2018 Andresia became an ASU Gammage Artist in Residence for the development of her first one-woman show Five Black Women. From 2016-2019 she was on national tour as the lead in Speed Killed My Cousin with the Carpetbag Theatre (Knoxville, TN).  Moseley's performance in Anna Deavere Smith's Twilight: Los Angeles 1992, where she played 27 characters, was named "best performance of 2020" by BroadwayWorld. She also received high praise in The Wall Street Journal (2021) for her performance as Ms. Muller in Jobsite's Doubt. Her performance as Kendra in Stagework's American Son was declared "(a) true masterclass performance by an Actress on top of her game" by BroadwayWorld (2021). In 2020 Moseley was a nominee for Best Actress in Creative Loafing's Best of the Bay. Moseley was also named "stand out actress" for her role as the Lady in Blue in Ntozake Shange's For Colored Girls Who Have Considered Suicide When the Rainbow is Enuf by Creative Loafing (2015). Additional credits include:  Flying (Tampa Repertory Theatre), Swopera: A Spoken Word Opera (Ula Love Doughty Theatre, Knoxville , TN), and Red Summer (Bijou Theatre, Knoxville TN). Moseley is an Artistic Associate of Art2Action (art2action.org) New York. She stays dedicated to the mission of excellence and relevance in the arts and helping to inspire future generations of artists.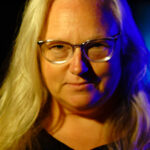 JO AVERILL-SNELL (Lighting Design) is delighted to light Dr. Ride's American Beach House. Audience members may have previously seen her lighting designs in Shockheaded Peter, Henry V, Hand to God, Always … Patsy Cline, Twilight: Los Angeles, 1992, Frankenstein: The Modern Prometheus, SHOUT! The Mod Musical, A Tuna Christmas here at the Jaeb, in some of Jobsite's performances in the Shimberg, or at StageWorks, Tampa Rep, freeFall, or Urbanite Theatre.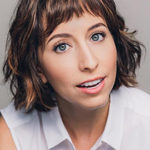 TATIANA BACCARI (Dramaturg, she/they) is a director, theater practitioner, and creative producer hailing from a small city on Florida's lesser known (but equally sunny) west coast. They serve as Artistic Director of Experimental Bitch Presents, where she makes bitchy & badly behaved new performance. This has included collaborations with artists/companies like Diana Oh, The Bushwick Starr, Upstream Artists' Collective, Performance Project, and Samieva Theater. Tatiana was a 2020-21 Creative Pinellas Emerging Artist, a 2019-20 Access Theater resident with EBP and part of the 2019-20; 2020-21 SDCF Observership class, where she was recently awarded an observership with Pirronne Yousefzadeh at Geva Theatre Center. In New York City, they have developed theater at Joe's Pub, HERE, BRIC, The Flea, Medicine Show Theatre, Performance Project @University Settlement, Access Theater and the Connelly Theater, among others. In Florida, she has worked with regional companies and venues such as Jobsite, Ruth Eckerd Hall, and American Stage. Tatiana received her BFA from NYU's Tisch School of the Arts.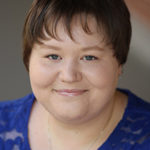 TEAH BANKS (Rehearsal Stage Manager) is grateful to be working with this wonderful cast and crew. She feels blessed to be a part of the Jobsite family and to have the privilege of seeing this production reach a level of theatrical splendor that is all its own. Watching this cast build and evolve their performance has only caused her love for them and this craft to grow. She hopes that if you have reached this part of her bio that perhaps you will consider checking out one of Jobsite's many online streaming videos that aid in keeping the company's content available to all. She would like to conclude this with a word of thanks for her wonderful mother Kelly and equally wonderful step-father Tom, without whom she would not be the person she is today.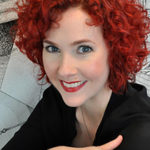 REBEKAH EUGENIA LAZARIDIS (Set Design) graduated in 2005 with a BFA in painting and drawing from School of The Art Institute of Chicago. She has worked as a scenic artist for several professional theater companies including Stageworks, Straz Center, Patel Conservatory, American Stage and Jobsite. She also apprenticed with USA829 in New York City and worked in teams on large scale films, live television, SNL and Broadway. She is also a multidisciplinary artist and creates immersive art installations for galleries.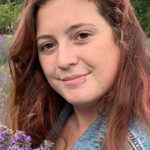 TEA ROBERTS (Scenic Artist) is excited to be working with Jobsite, and has worked in various theatres as a scenic artist for the last two years. She would like to send a big thanks to Scott Cooper for starting her on the right path in the theatre world, to Rebekah Lazaridis for all of her wonderful mentorship and painting prowess, her endlessly supportive partner Hannah Langevin, and of course a huge thank you to her partner in paint Chloe Mastro!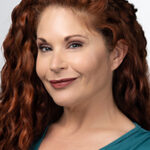 KATRINA STEVENSON (Costume Design) costumes have been seen recently onstage with Jobsite in Shockheaded Peter, Henry V, Hand to God, DOUBT, A Midsummer Nights' Dream, The Complete Works of William Shakespeare (abridged), Hedwig and the Angry Inch, and Dancing at Lughnasa. Her work has also been seen here in the Jaeb with Straz Center productions of SHOUT! The Mod Musical and A Tuna Christmas, at American Stage in Strait of Gibraltar, Stageworks' The Elaborate Entrance of Chad Deity, and St. Petersburg College in Pippin, Medea, Noises Off, and Urinetown where she is also an adjunct professor of Theater Arts. Her designs have earned her Best of the Bay awards from Creative Loafing, Outstanding Costume Design awards from Theatre Tampa Bay and Broadway World Tampa. Katrina holds an MFA in Acting from the University of Florida and a BA in Theatre Arts from the University of Northern Colorado. When not at the theatre, Katrina flying on Aerial Silks and running after her dogs Tink and Sherlock.