Dr. Ride's American Beach House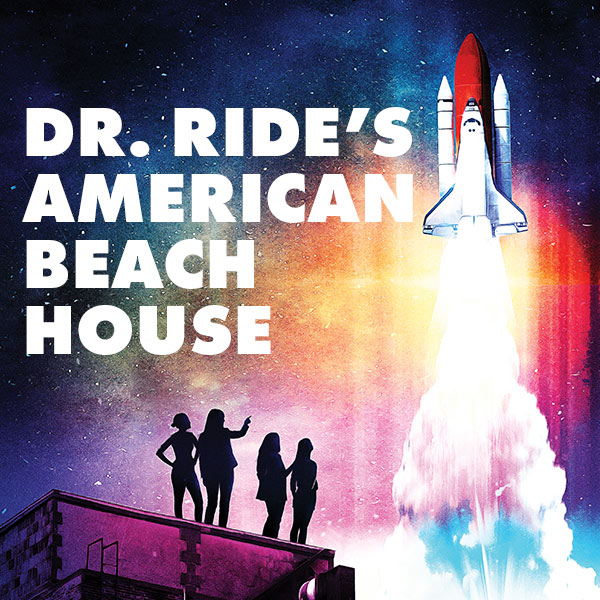 Dr. Ride's American Beach House
By Liza Birkenmeier
Oct. 1 – 10, 2021
Preview Performances: Sep. 29 – 30
Jaeb Theater, Straz Center for the Performing Arts
It's 1983 – the evening before Dr. Sally Ride's historic space flight. A group of women friends gather on a sweltering St. Louis rooftop, each caught in their own failure-to-launch. This enticing juxtaposition thrusts the women into the space of their uncharted desires where they bump against American norms of sex and power in this intimate snapshot of queer anti-heroines.
Pride Event - Oct 3
Join us for a PRIDE event at the show on Sun., Oct. 3! Learn more about LGBTQ+ groups in our community prior to the performance at information tables in the lobby, and then stick around after the show for a talkback with the director and artists!
From Playwright Liza Birkenmeier
Why should audiences come see this show?
"This play literally elevates what has historically been underground. The people in this piece lead uniformed lives with trapped desire and expression. They usually don't have words for their wants or platforms for the most truthful or joyful performances of themselves. The rooftop (of this play) is a place where they can be their most expressive, unproductive, undefended selves. I hope it's a little antidote to all kinds of repression."
What do you hope audiences take away from seeing it?
"I hope that people look at reality with a brand-new unease. But if not, I'd be happy for people to walk away with a refreshed sense of their power of observation and their power in being observed."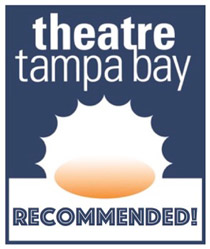 Roxanne Fay – Director
Brian Smallheer – Technical Director
Matthew Ray – Production Stage Manager
Cast
Emily Belvo – Matilda
Susan Haldeman – Meg
Leah LoSchiavo – Harriet
Andresia Moseley – Norma
Crew
Jo Averill-Snell – Lighting Designer
Tatiana Baccari – Dramaturg
Teah Banks – Rehearsal Stage Manager
Rebekah Eugenia Lazaridis – Scenic Designer
Tea Roberts – Scenic Artist
Katrina Stevenson – Costume Designer