Dr. Ride's American Beach House
By Liza Birkenmeier
Oct. 1 – 10, 2021
Preview Performances: Sep. 29 – 30
Jaeb Theater, Straz Center for the Performing Arts
Creative Loafing Best of the Bay Nominated
Wed., Sep. 29, 2021

Thu., Sep. 30, 2021

Fri., Oct. 1, 2021

Sat., Oct. 2, 2021

Sun., Oct. 3, 2021
What It's About
It's 1983 – the evening before Dr. Sally Ride's historic space flight. A group of women friends gather on a sweltering St. Louis rooftop, each caught in their own failure-to-launch. This enticing juxtaposition thrusts the women into the space of their uncharted desires where they bump against American norms of sex and power in this intimate snapshot of queer anti-heroines.
Critics Pick, "A revelation" – The New York Times
Birkenmeier's play probes what it means to live authentically. – Curtain Up
Witty and playful – New York Theater
Luscious. Funny. Erotic. – New York Magazine
Why You Should See It
A major award-winning play by one of the country's most celebrated playwrights featuring regional powerhouses? Do we even need to offer more than that? Director Summer Bohnenkamp has helmed some of the most critically-acclaimed productions in recent Jobsite history, so she not only has good taste but the skills to back it up. We also promise you that this show will have you talking LONG after you leave the theater. Did he do it? Was she right? Do you have doubts about either or both? Very few plays walk a line like this one does. We promise you won't be able to take your eyes off of it.
Why We Picked It
This was another Jobsite no-brainer – it suits all of our strengths and what audiences love about our contemporary work. The roles of Sister Aloysius and Father Flynn are among the meatiest in contemporary theater. Mrs. Muller may only have one extended scene, but it will simply knock you off your socks. Sister James is the audience's conscience. The last play we produced that probably packed it all in and generates as much discussion among an audience was likely David Mamet's Race. This play, when performed right, should leave you with the same doubt referred to in the title. We all have our doubts, doubt is perhaps the most powerful human state. John Patrick Shanley says, "The beginning of change is Doubt. It is that crucial moment when I renew my humanity or become a lie."
From the playwright
"Doubt requires more courage than conviction does, and more energy; because conviction is a resting place and doubt is infinite — it is a passionate exercise. You may come out of my play uncertain. You may want to be sure. Look down on that feeling. We've got to learn to live with a full measure of uncertainty. There is no last word. That's the silence under the chatter of our time." – John Patrick Shanley
This play is dedicated to the many orders of Catholic nuns who have devoted their lives to serving others in hospitals, schools and retirement homes. Though they have been much maligned and ridiculed, who among us has been so generous?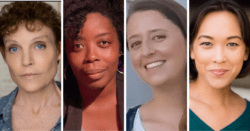 Jobsite was founded as an artist-based ensemble theater (inspired by companies like Steppenwolf, San Francisco Mime Troupe, and Berliner Ensemble), powered by a collective of
Read More »
2020 has clearly changed the world, and we've done our best to change with it. We began our slow, careful re-opening process in October: first
Read More »
From the Producing Artistic Director: We're thrilled to again be nominated for Best Theater Company! I was also humbled to see my name on the list
Read More »
When we shut our doors Mar. 13, the opening of DOUBT, we assumed this was a brief pause and we'd be out for one or
Read More »
In this video, Producing Artistic Director David M. Jenkins offers a candid look at the company amid the pandemic, our future plans, and how you
Read More »
Update 8/3/20 Due to the ongoing health crisis, all auditions/callbacks for the 2020-21 season are paused until further notice. All roles in all shows with
Read More »
Blog Us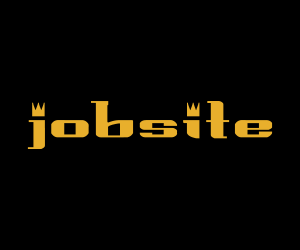 Want to add a groovy graphic like this to your blog or website?
Jobsite provides a variety of cool banners that you can put on your website. AND they update automatically. So just drop it in once, and when we're ready for our next show, we'll update the graphic, and it'll automatically update on your site too!
Roxanne Fay – Director
Teah Banks – Rehearsal Stage Manager
Matthew Ray – Production Stage Manager
Cast
Emily Belvo – Matilda
Susan Haldeman – Meg
Leah LoSchiavo – Harriet
Andresia Moseley – Norma