The Lieutenant of Inishmore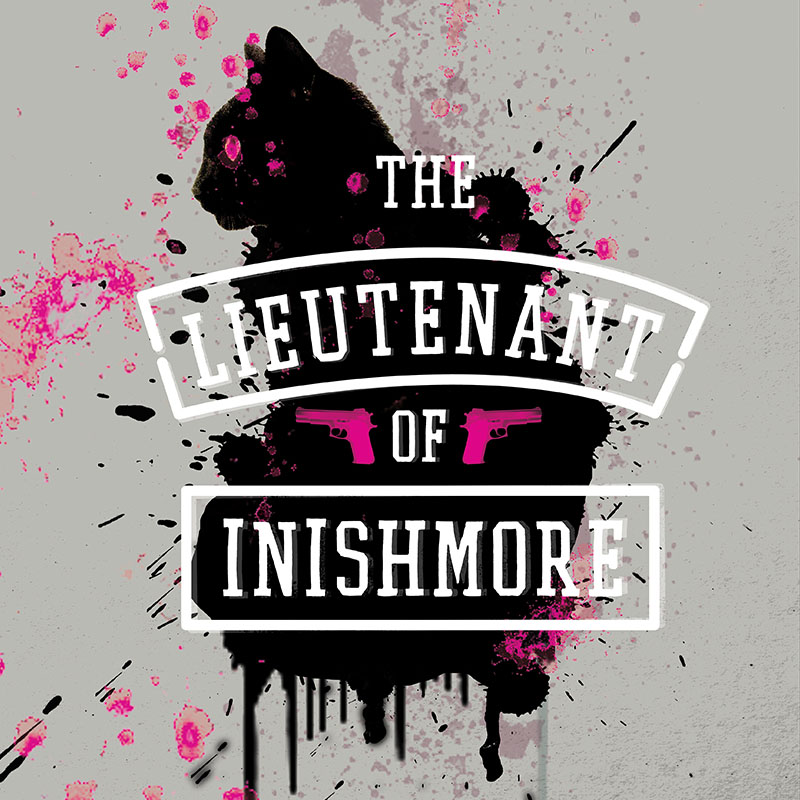 The Lieutenant of Inishmore
By Martin McDonagh
Directed by David M. Jenkins
Extended! Mar. 19 – Apr. 12, 2009
Thu. – Sat. 8pm, Sun. 4pm
Tickets: $24.50
Shimberg Playhouse, Straz Center for the Performing Arts
Creative Loafing Best of the Bay
A Tampa Bay premiere!
On a lonely road on the tiny Irish island of Inishmore, someone has killed an Irish National Liberation Army enforcer's cat. The enforcer loves his cat more than life itself, and when he returns from a stint of torture and chip-shop bombing in Northern Ireland, someone is going to pay.
Author of Jobsite's 2006 production of The Pillowman (credited as a Top 10 production by Creative Loafing, earned Steve Garland a Creative Loafing Best Actor of the Bay Award and scored four Jobsite Jobby Awards, including Best Play), Martin McDonagh returns to Jobsite for the third time with The Lieutenant of Inishmore, a gruesome high-octane comedy that won the Olivier Award for Best Comedy.
The Lieutenant of Inishmore is a stunningly, disturbingly funny tale of a young man and his cat. It's a wickedly hilarious event utilizing a half-dozen stage firearms, approximately six gallons of stage blood per night and a slew of special effects rigs that must be seen to be believed.
McDonagh's masterpiece is not an anti-terrorist play, but a satire of the nature of terrorism, which centers on "Mad Padraic" Osbourne, a first lieutenant in the Irish National Liberation Army (INLA), a group that splintered from the IRA in the 1970's owing to the IRA's "overly moderate" outlook on the situation in the North.
Nothing is sacred to Padraic except his cat, Wee Thomas, and freeing Northern Ireland from the oppressive rule of England. When he learns that Wee Thomas is "doing poorly," he rushes home to the Aran Island of Inishmore, only to find that his beloved friend is a biteen more than poorly – he's, as the Irish would say, brownbread!
The resulting action blends the comic precision of a Feydeau farce with the non-apologetic graphic violence of a Tarantino flick, as Padraic contends with Mairead, a 16-year-old girl (who is crazy about him and can blind cows with a popgun from 60 yards), her brother Davey (who rides his mother's pink bicycle), Padraic's eccentric father Donny, and three fellow INLA members who are none-too-happy with Padraic.
Warning
The Lieutenant of Inishmore contains violent scenes that some may find disturbing, loud gunfire and music, extremely graphic blood violence, adult language and adult situations. This play is not intended for the easily offended. No real cats will be harmed in the creation of this production.
David M. Jenkins – Director
Jaime Giangrande-Holcom – Stage Manager
Cast
Ned Averill-Snell – Donny
Jason Evans – Brendan
Steve Garland – Christy
Kari Goetz – Mairead
Chris Holcom – James/Joey
Matt Lunsford – Paidraic
Dominic Russo – Davey
Crew
Katie Grey – Assistant Stage Manager/Understudy
Chris Holcom – Special Effects Designer
David M. Jenkins – Sound Designer
Leah LoSchiavo – Assistant Director
Brian M. Smallheer – Lighting & Scenic Designer
Katrina Stevenson – Costume Designer
David Valdez – Assistant Stage Manager
Thank you for an excellent evening of entertainment. Fantastic work all around! – Michael C. McGreevy
The show was AMAZING!!! Congrats to you and everybody at Jobsite for a job VERY well done. I had tears streaming down my face walking out from laughing so hard during Act II. We're planning on seeing it a second time; we loved it so. – Jessica Ansert
LOVED IT! – Catherine Matthews & Melissa Freeman
What a wonderfully staged, acted and produced play. Loved the twist of an ending! Jobsite Theater is like a fine red Bordeaux, it just keeps improving with age. And the 09/10 season looks to be the very best ever. Keep it up, folks – your efforts make Tampa so much more livable and enjoyable. – Sharon & Lew Sibert
I saw Lieutenant of Inishmore Sunday afternoon and in spite of the gore, the wincing and the ewwww-ing, I loved it! I've just sent a PayPal contribution to help defray some of your special effects costs. Keep up the great work! – Susan Martin
Kari, your dad and I are just so proud … For the past couple of months when you told me about this show, I couldn't understand how it was a comedy. It just seemed so sick that our little girl was excited about playing with guns and dead bodies. Well, I can tell you, we both laughed at the show until our sides hurt. It's some of the best work I've seen Jobsite produce. Congratulations! – Kathy Goetz
What a show, top to bottom. Thanks to you and the cast for the treat. We sat front and center, sipping Jack, and nearly got wet. The only thing that would have made it better: free refills. – Ben Montgomery
I was at the preview on Wednesday night and I really enjoyed the show. Solid performances by the entire cast… Thanks Jobsite for continuing to bring the best plays to Tampa. – Lorne Lakin
Do not miss this one if you are in Tampa. Jobsite gets better every single time. – Susan Oliver