By Lee Blessing
Directed by Kari Goetz and Jaime Giangrande-Holcom
Jan. 3 – 20, 2008
Thu. – Sat. 8pm, Sun. 4pm
Tickets: $24.50
Shimberg Playhouse, Straz Center for the Performing Arts
Probably the best quality about Lee Blessing's play is that it isolates a dynamic that defines so many relationships... Being an audience member provides the objective distance of a good therapist, only cheaper. – Tampa Tribune
Sensitive and probing, this masterful play examines the subtle and often perilous relationship between three generations of remarkable women: the grandmother, Dorothea, who has sought to assert her independence through strong-willed eccentricity; her brilliant daughter, Artie, who has fled the stifling domination of her mother; and Artie's daughter, Echo, a child of exceptional intellect, whom Artie has abandoned to an upbringing by Dorothea.
Eleemosynary has been called "alternatively funny and poignant" by Variety, and "a funny, perceptive and eloquently written play" by the St. Paul Pioneer Press.
Told through direct narration and flashbacks as well as linear storytelling, the tale unfolds via the reversal of cause and effect. Eleemosynary is a celebration of the beautiful, mysterious and painful bonds between mothers and daughters.
With the holidays over, it is expected that audiences will be fresh from their family experiences – for good or bad. As an event, Jobsite is certain that Eleemosynary will let you know you're not alone! Director Kari Goetz (The March of the Kitefliers, Phyro-Giants!) remarks that "The wonderful thing about Eleemosynary is that it's a story that any woman will readily relate to. The themes are universal to the female family dynamic. The beautiful thing about this show is the emotion of 'laughter through tears' – we really get to put the 'fun' in dysfunctional!"
Goetz says, "Watching these three women – a Generation Y, a Generation X and a Great Generation – working together and finding common ground through the rehearsal process has been extraordinarily rewarding. I can't think of the last time I've laughed so hard in rehearsal. My 13-year-old actress is going on 60 and my 60-year-old actress is going on 13 – between the two of them they keep me on my toes!"
Thank you to everyone who came out and supported both our mainstage production of Eleemosynary and our Job-side Project Bondage. Both shows enjoyed great runs,
Read More »
Last night's opening was a great success. It's rare that one of our shows is seen by so few of our artistic associates prior to
Read More »
Congrats to everyone who was a part of Jobsite's productions of Woman in Mind, This is How it Goes and Hurlyburly for making CreLo's annual
Read More »
Name: Molly McBride JacobsonCurrent show: EleemosynaryRole: Echo WesbrookAge: 13Birthplace: Spokane, WA. Top 3 TV shows: Buffy the Vampire Slayer. It's sad, but that's it.Top 3
Read More »
Gorey Stories came down last night at 6pm. At 7pm, the actors, designers, stage manager, music director and myself were standing around in a circle
Read More »
Guilt-Free Brain Food At A Theater Near You – Tampa Tribune
Generation Gaps – Creative Loafing
Listen to the Cast/Crew of Eleemosynary on WMNF's 1/3/08 Women's Show. (Fast forward to the 7 minute mark.)
Listen to the Casts/Crews of Eleemosynary and Bondage on WMNF's 1/11/08 Art in Your Ear. (Fast forward to the 12 minute mark.)
Jaime Giangrande-Holcom – Co-Director and Stage Manager
Kari Goetz – Co-director
Cast
Molly Jacobson – Echo
Caroline Jett – Dorothea
Leah LoSchiavo – Artemis
Crew
Lori Shannon – Assistant Stage Manager
Matt Lunsford – Scenic Designer
David M. Jenkins – Master Carpenter/Technical Director
Karla Hartley – Light Designer/Master Electrician
Blog Us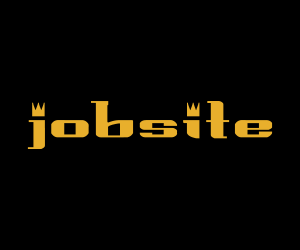 Want to add a groovy graphic like this to your blog or website?
Jobsite provides a variety of cool banners that you can put on your website. AND they update automatically. So just drop it in once, and when we're ready for our next show, we'll update the graphic, and it'll automatically update on your site too!