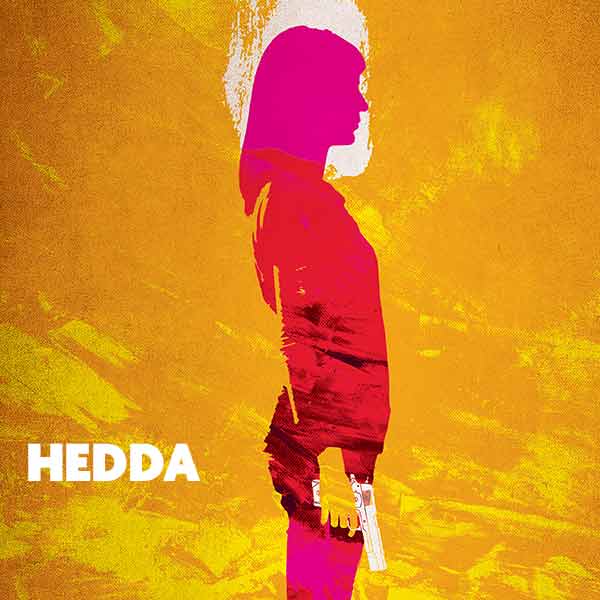 Hedda
Adapted by Lucy Kirkwood from the play by Henrik Ibsen
Directed by Stuart Fail
May 10 – Jun. 2, 2019
Thu. – Sat. 8pm, Sun. 4pm
Tickets*: $29.50
Preview Performances: May. 8 – 9 | Wed. – Thr. 8pm | Tickets: $18
Shimberg Playhouse, Straz Center for the Performing Arts
Single tickets start at $29.50. Prices for individual performances will increase based on demand.
Tickets
Show Times
Media
Cast & Crew
Patron Reviews
Season
Season Tickets
The acting in Hedda is all around quite good, but Emily Belvo takes it to an entirely new place. This is beyond a star turn; this is a thank-God-she's-in-Tampa-so-we-can-experience-this kind of turn … Her work here is beyond extraordinary. It's haunting, mysterious … – BroadwayWorld
Powerful performances and a thoughtful script make [Hedda] successful … the acting is so strong … Belvo nails Hedda's emotional complexities. – Tampa Bay Times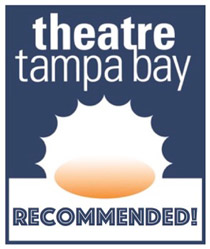 What It's About
Hedda, still mourning the father she adored, returns from her honeymoon with a husband she doesn't love, to a flat they can't afford and a pregnancy she doesn't want. Trapped by her past and terrified by her future, bored by her life but too cowardly to walk away from it, she finds herself caught between three men. Ultimately, something has to give.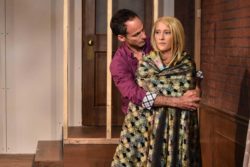 In this updated version of Ibsen's classic, set in 21st-century Notting Hill, thrilling young British playwright Lucy Kirkwood reworks the Hedda Gabler tale into a daring glimpse at her choices from a woman's point of view.
Why It's For You
You've binge-watched every single BBC drama available and still can't get enough. Maybe you've always been interested in Ibsen's iconic anti-heroine (the play in all incarnations has always been a critique of marriage and traditional conceptions of femininity) but simply can't get past the idea of having to watch a bunch of people in 1800s costumes acting stiff and mannerly sitting on big furniture. This is not only a new telling of a classic story, the central character is presented through the writing of a modern, young woman playwright. You want to see the work of whom the British press calls "Britain's brightest young stage writer" before she becomes a household name. As our modern Othello offers in terms of race, this Hedda allows us to possibly think about how women's roles have changed (or not) over the past 150 or so years.
Why We Chose It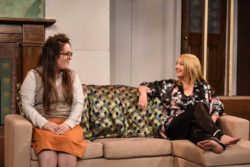 It's still hard (though getting less so, thankfully) to find shows that showcase strong women, independent women, modern women.. This one not only passes the Bechdel test but manages to add many interesting twists and clever updates to a story every theater student or connoisseur should know by heart. We're also thrilled for the opportunity to offer the work of such an up-and-coming playwright to our regional audiences. In terms of the 20th anniversary season specifically this script made perfect sense — we've always loved to tell known stories in all-new ways.
May. 23, 2019

Hedda
8:00 PM | Shimberg Playhouse, Straz Center

May. 24, 2019

Hedda
8:00 PM | Shimberg Playhouse, Straz Center

May. 25, 2019

Hedda
8:00 PM | Shimberg Playhouse, Straz Center

May. 26, 2019

Hedda
4:00 PM | Shimberg Playhouse, Straz Center
Advisories
Jobsite Theater does not offer advisories about subject matter, as sensitivities vary from person to person. If you have any questions about content, age-appropriateness or stage effects (such as strobe lights or theatrical fog) that might have a bearing on patron comfort, please contact us by email or phone at 813.476.7378.
Director – Stuart Fail
Eric Haak – Technical Director
Stage Manager – Matthew Ray
Cast
Emily Belvo – Hedda
Christopher Marshall – George
Joseph Michael-Kenneth – Eli
Katie Miesner – Thea
Katrina Stevenson – Julia
Jon VanMiddlesworth – Toby
Crew
Jo Averill-Snell – Lighting Design
Jen Casler – Assistant Director/Understudy
Scott Cooper – Scenic Designer
Jeremy Douglass – Composer
Katrina Stevenson – Costume Designer
Email
Great show. Really, really good, with strong performances all around … Emily was outstanding in this role, giving a performance that really moved my wife and me. Nothing we had seen her in before predicted her strength as Hedda … We loved the show and we loved her performance. – Ben Graffam
Facebook
Great show! – Lisa Roland Faust
The cast of the Jobsite Theater at the Straz Center for the Performing Arts did an amazing job in Lucy Kirkwood's HEDDA last night. Amazing actors and production. Emily Belvo delivered such a gripping performance! I have only read Ibsen's A Doll House. This play made think about all the playwrights I loved as a teenager, Beckett, Pirandello, Ibsen, Brecht. I loved the fact that this adaptation of Hedda Gabler was set in modern Notting Hill. Can't wait to be in London this summer! I think I need to check the program at the National Theatre. – Patrizia La Trecchia
What a ride. Hedda was unbelievable in its modern incarnation. Outstanding performances, smart use of music and development and perpetuation of growing unease. A must see! – Tana Gundry
Wonderful performances – I thoroughly enjoyed spending my Mother's Day seeing this. – Jeannine Freeborn
The review is spot on…The performance, captivating and an excellent rendition of this classic piece. The cast exceptional, Belvo- the best. Don't miss this folks. Bravo Jobsite! – Brenda Delgado Ordetx
Go. See. Hedda. The work that this crew and these actors are putting on is phenomenal. Honest, witty, and memorable performances. – Max Janeda
Amazing performance! Superb acting! – Lori Alonso Pask
Instagram
Saw Hedda last night. It is phenomenal, just chock-a-block full of outstanding talent. The show moves along at such a pace you really do feel as if you've been on a roller coaster. – @bigbrassybroad
Twitter
Y'all… go see this over at @jobsitetheater. This is a wild fucking play. – @ryanarthurbern1
Y'all go see #Hedda @jobsitetheater it's a good production & cuz I /need/ "I am eating your child!" to become a meme. – @ryancmarsh
Blog Us
Want to add a groovy graphic like this to your blog or website?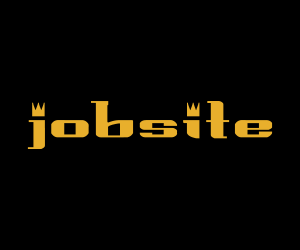 Jobsite provides a variety of cool banners that you can put on your website. AND they update automatically. So just drop it in once, and when we're ready for our next show, we'll update the graphic, and it'll automatically update on your site too!
Share: