More words from the playwright: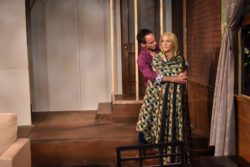 I asked Ms. Kirkwood about a line in the play spoken by Hedda that comes from Alice in Wonderland. Here's her response: 'My memory is that the Alice in Wonderland line came partly from a feeling that this is where Hedda feels she is right now: in a Wonderland, down the rabbit hole in this strange new house in this uncomfortable new marriage, and partly from a feeling that Hedda woule feel this was a witty and mysterious thing to say, even though it isn't especially! Her youth and cravenness struck me very strongly, she thinks of herself as more grown up and worldly that she really is.'
Ms. Kirkwood's enthusiasm for our production is contagious. We are trying to bring her story to Tampa in our own little way, but hope the results will resonate with the audience to come. I mentioned to Ms. Kirkwood that we believe there is much humor in this otherwise serious drama, and we are determined to enter that into the production. Ms. Kirkwood responded, ' I'm glad you are finding the humour, I always felt it was so important.'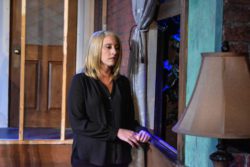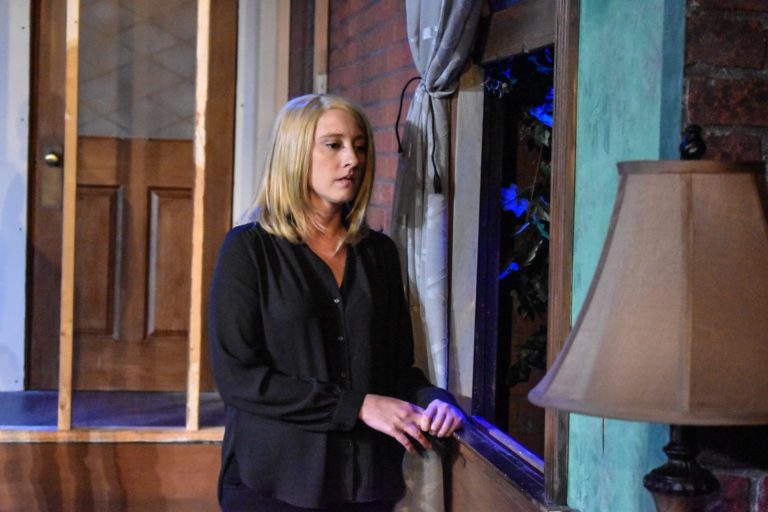 We open Friday night and there is excitement and angst and all the wonderful emotions that come from the fruition of dedicated work. This talented and driven group conspires with one aim and that is to tell Lucy Kirkwood's story about the pained and trapped Hedda Gabler.
Stuart Fail is making his Jobsite directorial debut with Hedda, and his professional return to Tampa stages after a number of years away. He has worked with theaters in Los Angeles, Atlanta, Minneapolis, New York, Dorset, England and Tampa. Some of his directing credits include: Andrea's Got Two Boyfriends, Orphans, Hurlyburly, A Life in the Theatre, The Rise and Rise of Daniel Rocket, Independence, The Artificial Jungle, Burn This, Twelfth Night, King John.