The Last Night of Ballyhoo
By Alfred Uhry
Directed by Gavin Hawk
Presented in part by the Tampa Jewish Community Center and Federation
Sep. 3 – 28, 2014
Thu. – Sat. 8pm, Sun. 4pm
Tickets: $28
Shimberg Playhouse, Straz Center for the Performing Arts
2014 BroadwayWorld Tampa Regional Award
Creative Loafing Best of the Bay
WINNER: 1997 Tony Award and Outer Critics Circle Award for Best Play.
Atlanta, GA, December, 1939. Gone with the Wind is about to premiere on the big screen and Hitler is marching on Poland. Adolph Freitag, his sister Boo, and nieces Lala and Sunny – a Jewish family so highly assimilated they have a Christmas tree in the front parlor – are obsessed with preparing for Ballyhoo, a lavish cotillion ball sponsored by their elite country club.
Adolph's employee, Joe Farkas, is an eligible bachelor and an Eastern European Jew down from Brooklyn, familiar with prejudice but unable to fathom its existence within his own religious community. His presence prompts college student Sunny to examine intra-ethnic bias, her Jewish identity (or lack thereof), and the beliefs with which she's been raised. The family gets pulled apart and mended back together with plenty of comedy, romance, and unexpected revelations along the way.
The Last Night of Ballyhoo was commissioned for the 1996 Atlanta Olympic Games and was subsequently produced on Broadway. Its author, Alfred Uhry, previously won the Pulitzer Prize for Drama for Driving Miss Daisy, as well as an Academy Award for the screenplay – the only playwright ever to win all three awards.
The JCC & Jobsite
This is the second collaboration between the JCC and Jobsite; the two organizations previously partnered on the spring 2013 performance of Wendy Graf's
Behind the Gates
. As part of this partnership, a series of public forums will be held to discuss themes within and inspired by the play, not limited to Tampa's Jewish community, but inclusive of the greater community at large. Information on those forums as well as the private grand opening night performance hosted by the JCC will be made available soon.
Private Performance
Normally reserved for our final preview, the Sep. 4 performance is a private opening night performance for our partners, the JCC.
Talkback
We are hosting a talkback after the Sun., Sep. 21 matinee performance with members of the cast and crew, as well as our community, to discuss the production, its themes and their relevance today. Please join us for a lively post-show discussion!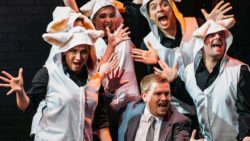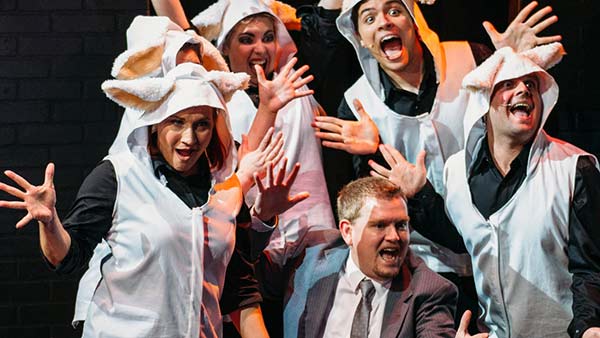 We're honored to be nominated for loads of nice things, and you can vote for us!
Read More »
Gavin Hawk – Director
Matthew Ray – Stage Manager
Cast
Ned Averill-Snell – Adolph Freitag
Emily Belvo – Sunny Freitag
Katie Castonguay – Lala Levy
Suzy Devore – Reba Freitag
Jordan Foote – Peachy Weil
Nathan Jokela – Joe Farkas
Ami Sallee – Boo Levy
Crew
Kaylin Gess – Lighting Designer
Amy E. Gray – Asst. Director
Brian Smallheer – Scenic Designer
David Steinweg – Properties and Scenic Dressing
Beth Tepe-Robertson – Costume Designer
Blog Us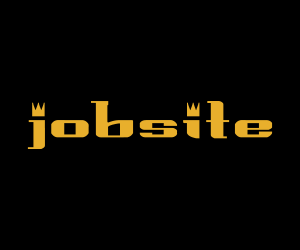 Want to add a groovy graphic like this to your blog or website?
Jobsite provides a variety of cool banners that you can put on your website. AND they update automatically. So just drop it in once, and when we're ready for our next show, we'll update the graphic, and it'll automatically update on your site too!