By Wendy Graf
Directed by Karla Hartley
May 1 – 26, 2013
Thu. – Sat. 8pm, Sun. 4pm
Tickets: $28
Shimberg Playhouse, Straz Center for the Performing Arts
Passionate ... powerful ... What ultimately resonates is the fierce hunger of an adoptee searching for her true home. – Los Angeles Times.
Creative Loafing Best of the Bay
The eastern US Premiere!
In a parent's worst nightmare, a troubled American teen vanishes into the mysterious world of Jerusalem's ultra-Orthodox haredi community while on a summer trip to Israel, cutting off all communication with her desperate mother and father.
In Graf's gripping mystery, 17-year old Bethany (Danielle Calderone) disappears while on a school trip to Israel. As her parents (Caroline Jett and Pete Clapsis) feverishly search throughout Jerusalem for their daughter, they find themselves lost in an alien world where ancient and modern collide, conflicting cultures and politics clash, and extreme orthodoxies and passionate feelings of nationalism try to coexist while growing more volatile with each passing day.
"My play asks questions about orthodoxy, whether it be Muslim, Catholic, Evangelical or Jewish," Graf explains. "This is a story we're reading in the news everyday. Religious fundamentalism provides a sense of community and identity along with a relief of absolutes that can prove powerfully attractive to young people."
Back in the States, Bethany had turned to sex, drugs, and ditching school to try to fill her terrible longing for acceptance and identity, so she is ripe and suggestive when the zealous and charismatic Rabbi Meir (Owen Robertson) approaches her one afternoon in Jerusalem. To her parents' bewilderment and horror, Bethany becomes completely absorbed into the world of the haredim, changing her name, adopting a new identity, and ultimately disappearing. Her parents' search for her becomes a search for themselves.
Graf addresses important issues in religious extremism and oppression of women in these communities; but ultimately, Behind the Gates is about the emotional journey of a family. Their ever-increasing panic as they hunt for their daughter is highlighted by the clash of languages, a cacophony of sound that permeates the play. In the end, the mother's search for her daughter becomes a spiritual and cultural odyssey of self-discovery.
In early readings, Behind the Gates came under attack from members of the American Jewish community who feared it would stir anti-Semitism with its unvarnished portrayal of the ultra-orthodox haredi culture. Rabbi Steven Carr Reuben of Kehillat Israel Congregation notes, "The play asks questions, but isn't Jewish tradition based on questions? The beauty of Wendy's work is that she presents both sides, then asks the audience to open up a dialogue and think."
Wendy Graf began writing Behind the Gates in 2008, following a trip to Israel. The first act, under the title Bethany/Bakol, was a winner in the Denise Ragan Wiesenmeyer One Act Play Festival and was presented at L.A's Attic Theatre. The full length version has been developed and presented in staged readings at Theatre West, Theater 40, Ensemble Studio Theater-LA's Winterfest 2009, and Blank Theater Company, and the world premiere was presented by Hatikvah Productions and The Group at Strasberg.
The Tampa Jewish Community Center and Federation
Behind the Gates is made possible by the generous support of the Tampa Jewish Community Center and Federation, who host a private opening night performance on May 2, and who are assisting in the facilitation of community dialogue through talkbacks inclusive of scholars and clergy after certain performances that focus on issues explored in the play such as women's roles in conservative religion, fundamentalism, and oppression.
Talkback
We host another talkback after the May 19 performance to take place at roughly 6pm. You may attend this event even if you see the show on a different day; just present your ticket at the door for entry.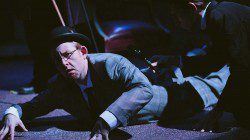 A look back at just a few of Jobsite's accomplishments in 2013, and a look forward.
Read More »
**UPDATE 7/31: We are in the FINAL HOURS of this sale, call 813.229.7827 by 8p tonight to $AVE!** Starting with Fahrenheit 451, our single ticket
Read More »
Karla Hartley – Director
Matthew Ray – Stage Manager
Cast
Petrus Antonius* – Ami
Nicu Brouillette – Russian/Arab Man/Armed Guard
Danielle Calderone – Bethany
Pete Clapsis – Jerry
Frank Jakes – Donald
Caroline Jett – Susan
Isabel Natera – Shirona/Arab Woman
Owen Robertson – Hassid, Rabbi Meir
* Member of Actors' Equity Association
Blog Us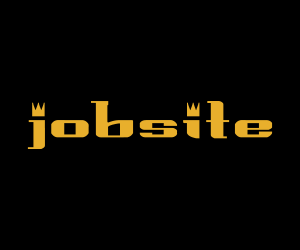 Want to add a groovy graphic like this to your blog or website?
Jobsite provides a variety of cool banners that you can put on your website. AND they update automatically. So just drop it in once, and when we're ready for our next show, we'll update the graphic, and it'll automatically update on your site too!