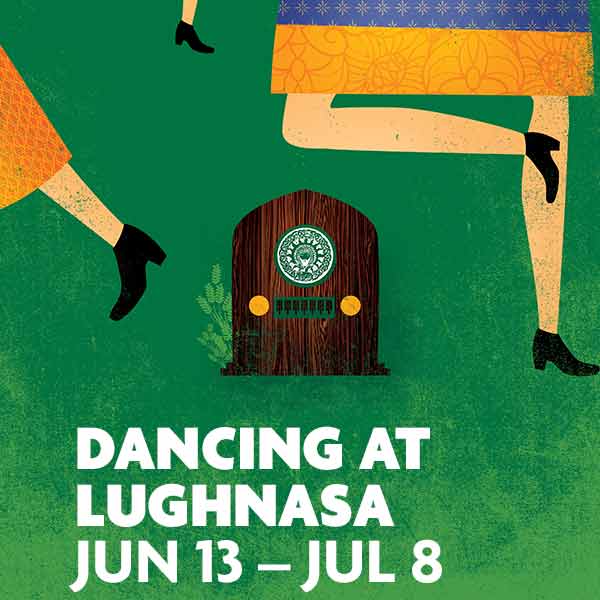 Dancing at Lughnasa
By Brian Friel
Jun. 15 – Jul. 8, 2018
Thu. – Sat. 8pm, Sun. 4pm
Tickets: $29.50
Preview Performances: Jun. 13 – 14 | Wed. – Thr. 8pm | Tickets: $15
Shimberg Playhouse, Straz Center for the Performing Arts
Tickets
Show Times
Media
Season
Season Tickets
Winner
1991 Olivier Award Best Play
1992 Tony Award Best Play
1992 New York Critics Circle Best Play
1992 Outer Critics Circle Best Play.
This extraordinary play is the story of five unmarried sisters eking out their lives in a small village in Ireland in 1936. We meet them at the time of the festival of Lughnasa, which celebrates the pagan god of the harvest with drunken revelry and dancing. Their spare existence is interrupted by brief, colorful bursts of music from the radio, their only link to the romance and hope of the world at large.
The action of the play is told through the memory of the illegitimate son of one of the sisters, as he remembers the five women who raised him: his mother and four maiden aunts. He is only seven in 1936, the year his elderly uncle, a priest, returns after serving for twenty-five years as a missionary in a Ugandan leper colony. For the young boy, two other disturbances occur that summer. The sisters acquire their first radio, whose music transforms them from correct Catholic women to shrieking, stomping banshees in their own kitchen. And he meets his father for the first time, a charming Welsh drifter who strolls up the lane and sweeps his mother away in an elegant dance across the fields. From these small events spring the cracks that destroy the foundation of the family forever.
Wed., Jun. 13, 2018

Dancing at Lughnasa - Preview
8:00 PM |  Shimberg Playhouse, Straz Center

Thu., Jun. 14, 2018

Dancing at Lughnasa - Preview
8:00 PM |  Shimberg Playhouse, Straz Center

Fri., Jun. 15, 2018

Dancing at Lughnasa – Opening Night
8:00 PM |  Shimberg Playhouse, Straz Center

Sat., Jun. 16, 2018

Dancing at Lughnasa
8:00 PM |  Shimberg Playhouse, Straz Center

Sun., Jun. 17, 2018

Dancing at Lughnasa
4:00 PM |  Shimberg Playhouse, Straz Center
Discounts and Deals
A mini-season ticket for the remaining 2017–18 season is on sale now. Save 20% off the price of individual tickets with fees folded in: $73.80 – less than $25 per person per person per show. Season ticket holders save a ton on ticket fees, enjoy free exchanges all year long, and they also get into all Job-side Projects for free.
Rock Stars Get More
Want season tickets, plus access to all Jobsite events, including the Gala, AND get special access to all sorts of goodies? Be a Rock Star! It's even tax-deductible!
Rush and Group Tickets
Jobsite offers special ticket discounts for group ticket sales and for special members of the community (military, seniors, etc.)
Advisories
Jobsite Theater does not offer advisories about subject matter, as sensitivities vary from person to person. If you have any questions about content, age-appropriateness or stage effects (such as strobe lights or theatrical fog) that might have a bearing on patron comfort, please contact us by email or phone at 813.476.7378.
Blog Us
Want to add a groovy graphic like this to your blog or website?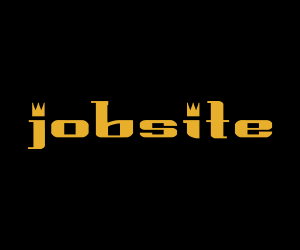 Jobsite provides a variety of cool banners that you can put on your website. AND they update automatically. So just drop it in once, and when we're ready for our next show, we'll update the graphic, and it'll automatically update on your site too!
Share: