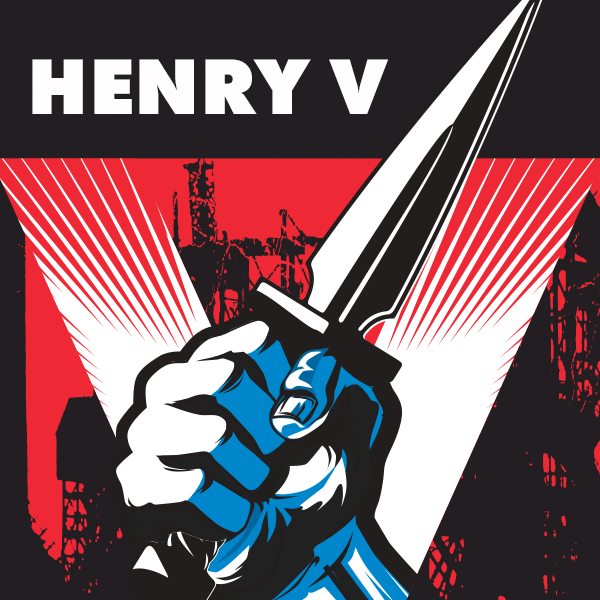 By William Shakespeare
Directed by David M. Jenkins
Apr. 9 – May 2, 2021
Preview Performances: Apr. 7 – 8
Jaeb Theater, Straz Center for the Performing Arts
Streams start at $9.99 for a 24-hour rental and are best experienced on a smart TV or connected device (Apple TV, Roku, etc). Use your device's browser and visit strazhome.uscreen.io
We continue our annual Shakespeare tradition with our first of his history plays.
Henry V!
England's in tumult and who ascends the throne but everyman playboy prince Hal — an untested royal who spent his youth slumming around London. Now crowned King Henry V, he must win the respect of a nation and lead his country to greatness in an epic battle with archnemesis France. Henry gathers his troops and marches abroad only to find himself outgunned and outmanned. In the face of death, Henry must also face himself and what it means to lead. Can he become the king his country needs?
About The Production
Jobsite once again reboots Shakespeare for modern times, taking Henry's timeless tale and setting it to an original, blistering industrial score by award-winning resident composer Jeremy Douglass (
A Midsummer Night's Dream
,
Meteor Shower
,
Othello
,
Hedda
.) Those who have enjoyed Douglass' music in the past are in for a real treat as we take advantage of the Jaeb's superior technical capabilities, where all actors will be amplified with microphones allowing for a fuller score. High-def video also helps transform Shakespeare's work into a modern, mesmerizing spectacle of tension, nationalism and excitement in a production inspired as much by Brecht's epic theater as it is the Bard.
Shakespeare speaks directly to the audience in the prologue of the play to note that our "wooden O," or I guess in the case of the Jaeb our "metal O," couldn't possibly "bring forth so great an object" in showing the battlefields of France and asks that viewers allow the actors to work on their imaginations. This was a starting point for me to be able to craft a tight, taut, and tidy re-imagining of this show, especially considering our current conditions. – David M. Jenkins
The text, which originally runs over three hours intact, has been cut nearly in half by Jenkins, Davies, and the ensemble while retaining both the epic's high energy and heart. The entire show is expected to be just over two hours with the intermission. The actors, apart from Workman who plays King Henry, divide up the remaining two dozen or so characters and offer the play's narration as Chorus, often moving from one character to the next in front of the audience's eyes.
If the title sound familiar, Henry V has appeared in popular culture most recently as the plot of the film The King and as part of the television series The Hollow Crown.
Production Background
Jobsite began producing their unique brand of Shakespeare in 2002. Last year's production of A Midsummer Night's Dream was not only the company's best-attended and highest-grossing show of all time, but also beat every sales record in the Shimberg Playhouse since the space opened.
Jobsite's work with the Bard has earned them numerous Best of the Bay and Theatre Tampa Bay Awards, national press in American Theater and the Shakespeare Bulletin, and four consecutive honors as a finalist for the NEA's prestigious Shakespeare in American Communities Award.
Educational Opportunities
In lieu of weekday field trip matinees for middle and high school students, this year we are making the show available as a two-part video stream ready for your classroom! This is a professionally-shot, multi-camera video of the play performed in front of a live audience. All groups booking the filmed play are provided custom study guides and the ability to have custom virtual visits from teaching artists both before and after the viewing.
Additional opportunities are available upon request. For more information or to book an educational component, contact Spencer.Meyers@StrazCenter.org.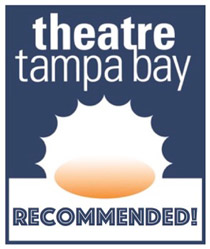 David M. Jenkins – Director
Brian Smallheer – Technical Director
Cast
Cornelio Aguilera – Bishop of Ely, Gray, King Charles of France, Gower, La Fer
Ned Averill-Snell – Exeter, Orleans, Macmorris
Roxanne Fay – Pistol, Bishop of Canterbury, Alice, Governor of Harfleur
Lizzie Kehoe – Fluellen, Katherine, Boy, Cambridge
Brian Shea – Westmorland, Bardolph, Constable, Williams
Kara Sotakoun – Hostess Quickly, Montjoy, Scroop, Jamy
Katrina Stevenson – Gloucester, Nym, Dauphin, Burgundy
Adam Workman – Henry, King of England
Crew
Jo Averill-Snell – Lighting Designer
Giles Davies – Text Coach and Associate Director
Jeremy Douglass – Composer
David M. Jenkins – Video Designer
Chloe Mastro – Scenic Artist
Tea Christina Roberts – Scenic Artist
Brian Smallheer – Scenic Designer
Katrina Stevenson – Costume Designer