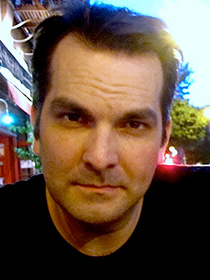 Jeremy Douglass' skills as a composer have perhaps never been on better display than here in HENRY V. Since this show is in the larger, reconfigured-for-distance Jaeb Theater the actors are required to wear microphones — opening up a whole new world for Jeremy. We usually have to be much more conservative with sound next door so that we do not drown the actors out. With sound engineer Dave Cohen at the helm during the live shows, both music and the actors' voices can achieve a balance not possible in the Shimberg.
Here is a sequence originally created for the top of the show, following the Prologue, providing context for the audience taken from key parts of Henry IV pts. 1 and 2. This version is just a slightly more beefed-up mix than what appears in the show. Voices featured are Giles Davies (Henry IV), David Jenkins (Falstaff), Ned Averill-Snell (Duke of Exeter), and Adam Workman (Prince Hal, who later becomes Henry V)
We recorded another piece like the above one to precede the scene where we find out that Falstaff has died, also providing context for those in the audience who do not know the overall story of the trilogy of plays referred to as the Henriad (Henry IV pts. 1 and 2, Henry V). Here again are Jenkins and Workman as Falstaff and Hal in another Douglass remix.
HENRY V is on stage through Apr. 25. Tickets are going fast! Our opening weekend sold out well in advance.