Vanya and Sonia and Masha and Spike
By Christopher Durang
Directed by Paul J. Potenza
Feb. 26 – Mar. 26, 2016
Thu. – Sat. 8pm, Sun. 4pm
Tickets: $28
Preview Performances: Feb. 24 – 25 | Wed. – Thr. 8pm | Tickets: $14
Shimberg Playhouse, Straz Center for the Performing Arts
This production is dedicated to the memory of Rachel Anne Lisi.
2013 Tony Award winner for Best Play!
A send-up of Chekov's plays so hilarious on its own merit that it doesn't even matter if you think Chekov is just the name of that Russian guy on Star Trek!
Middle-aged siblings Vanya and Sonia share a home in Bucks County, PA, where they bicker and complain about the circumstances of their lives. Suddenly, their movie-star sister, Masha, swoops in with her new boy toy, Spike. Also on the scene are sassy maid Cassandra, who can predict the future, and a lovely young aspiring actress named Nina, whose prettiness somewhat worries the imperious Masha. Old resentments flare up, and the family crisis peaks just in time for the big party.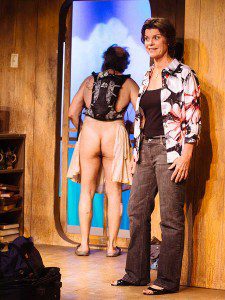 Paul J. Potenza has been a Jobsite favorite for years. A deeply-valued Artistic Associate and former board chair, "Paulie" has turned in a number of
Read More »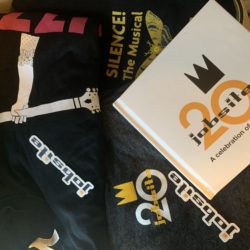 Have you taken a look at our online store recently? We've got all kinds of fun stuff up for grabs! We still have a few
Read More »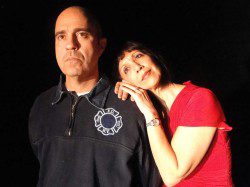 Read about two of Jobsite's favorite artists, Paul & Roz Potenza, on Creative Pinellas.
Read More »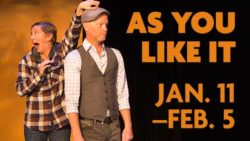 No matter how you're celebrating the end of the year I hope that it involves laughter and joy. I can't believe that 2016 ends this
Read More »

With the end of the year upon us I was hoping that you would take a moment and vote in the regional BroadwayWorld.com awards (ugh, I
Read More »
Previews
'Vanya and Sonia and Masha and Spike' opens at Straz with outlandish characters, hilarious monologues – Tampa Tribune
Paul J. Potenza – Director
Matthew Ray – Production Stage Manager
Cast
Emily Belvo – Nina
Elizabeth Fendrick – Masha
Jamie Jones – Spike
Jonelle Meyer – Cassandra
Roz Potenza – Sonia
Brian Shea – Vanya
Crew
Patrick Barnhart – Lighting Assistant Intern
Tiffany Daiber – Rehearsal Stage Manager
Ryan E. Finzelbar – Lighting Designer
David M. Jenkins – Sound Designer
Amara Manickchand – Associate Lighting Designer
Brittany Reuther – Costume Designer
Brian M. Smallheer – Scenic Designer
Blog Us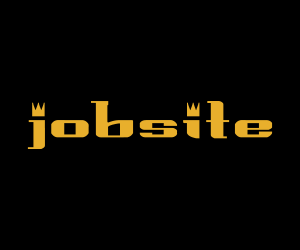 Want to add a groovy graphic like this to your blog or website?
Jobsite provides a variety of cool banners that you can put on your website. AND they update automatically. So just drop it in once, and when we're ready for our next show, we'll update the graphic, and it'll automatically update on your site too!