Twilight: Los Angeles, 1992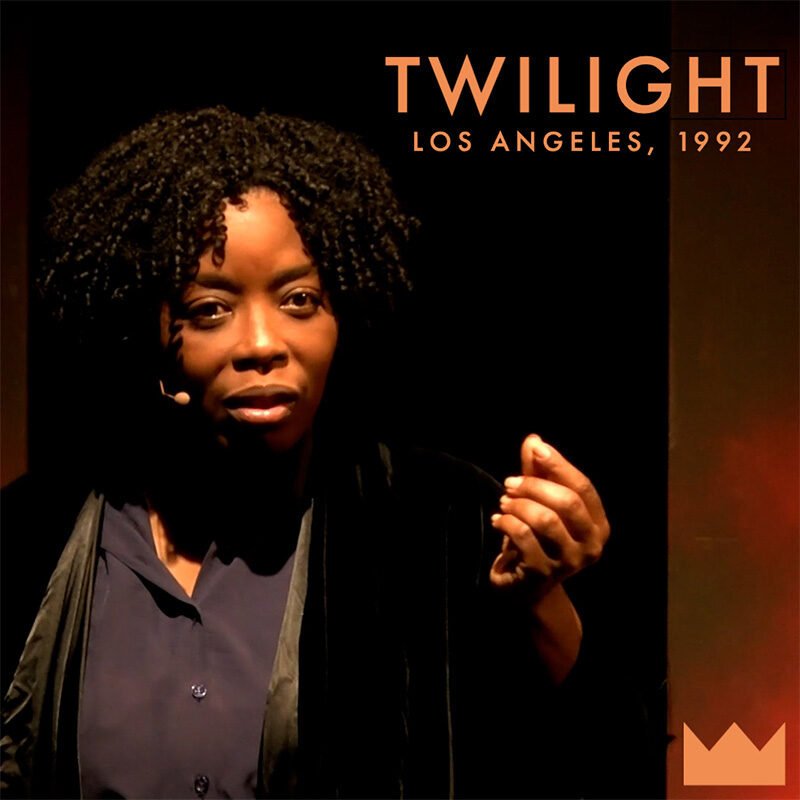 Twilight: Los Angeles, 1992
By Anna Deavere Smith
Starring Andresia Moseley
Aug. 18 – 27, 2023
Preview Performances: Aug. 16 – 17
Shimberg Playhouse, Straz Center
Over thirty years after the Los Angeles uprising following the Rodney King verdict, Twilight: Los Angeles, 1992 continues to be a potent experience, now for a new generation of audiences. A powerful piece of living record, Twilight is a stunning and seminal play that explores the devastating human impact of the five days of uprising following the Rodney King verdict. From nine months of over 300 interviews conducted during the year following the uprising, playwright and scholar Anna Deavere Smith crafted a play that goes directly to the heart of the issues of race and class. Twilight offers stark insight into the complex and pressing social, economic, and political issues that fueled the flames in the wake of the verdict and ignited a conversation about policing and race that continues today.
When this drama premiered shortly after the uprisings, the LA Times called it "the most comprehensive literary response" that channeled "the cacophony of voices at the city's heart." Anna Deavere Smith's (perhaps best-known as an actress from shows like The West Wing, Nurse Jackie, For the People) one-person masterpiece continues to reverberate in the context of our current times.
Jobsite Artistic Associate and nationally-recognized spoken word artist Andresia Moseley breathes new life into Smith's script, taking on over two dozen perspectives including victims, their families, witnesses, law enforcement, politicians, celebrities, and activists.
A "living newspaper," Twilight: Los Angeles, 1992 doesn't take sides or offer solutions to the complicated, fraught issues but instead presents the consequences from that moment, leaving it in the hands of the audience to consider.
TWILIGHT was one of the first shows produced indoors not just in the state but the country after the 2020 lockdown. The show was part of the re-opening plan created by the Straz and Jobsite to safely bring people back to the theater. held inside the socially distanced Jaeb Theater. The audience was 16 feet away from the stage and held to "pods" at tables all 12 feet away from one another. The 320-seat Jaeb sat just over 80 people during those first few fall shows. TWILIGHT went on to receive rave reviews and land on the annual "best of" lists.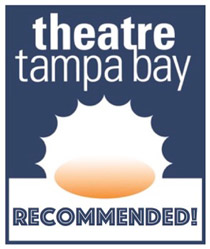 David M. Jenkins – Director
Teah Banks – Stage Manager
Cast
Crew
Jo Averill-Snell – Lighting Designer
Julia Rifino – Scenic Artist
Brian Smallheer – Scenic Designer
Katrina Stevenson – Costume Designer
David M. Jenkins – Director
Matthew Ray – Stage Manager/Associate Producer
Cast
Crew
Jo Averill-Snell – Lighting Designer
Rebekah Lazaridis – Scenic Consultant/Artist
Chloe Belle and Tea Roberts – Scenic Painters
Brian Smallheer – Scenic Designer
Katrina Stevenson – Costume Designer
BRILLIANT Performance!!! 👏👏🙌 – saloncypresstpa
In many ways Twilight Los Angeles serves as a companion piece to the Broadway Series presentation of To Kill a Mockingbird. From the depression era of Mockingbird to the 1992 LA riots of Twilight to today it is clear progress is not being made and that in many ways we are going backwards. The show is a stark reminder of the institutionalized inequities and racism in this country and the fact we can no longer ignore, that this country wants to be this way and may not be fixable. The show is uncomfortable and it should be. Art should comfort the disturbed and disturb the comfortable.
You will not find any easy answers or hope here. You will find one actress doing great work in every role in the show from the famous to the unknown. – David Hood
I had the honor of seeing Twilight: Los Angeles, 1992 at Jobsite Theater last night. Do yourself a favor and see this powerful work! – Nicole Jeannine Smith
Andresia Moseley is an absolute powerhouse in Twilight: Los Angeles, 1992. I can't recommend enough to catch this unique and powerful piece during its two week run at Jobsite Theater. – Blake Smallen
Andresia Moseley is absolutely incredible in this show! You definitely cannot miss this show! – Brenton Wiernick
Phenomenal work! Not to be missed! – Colleen Cherry