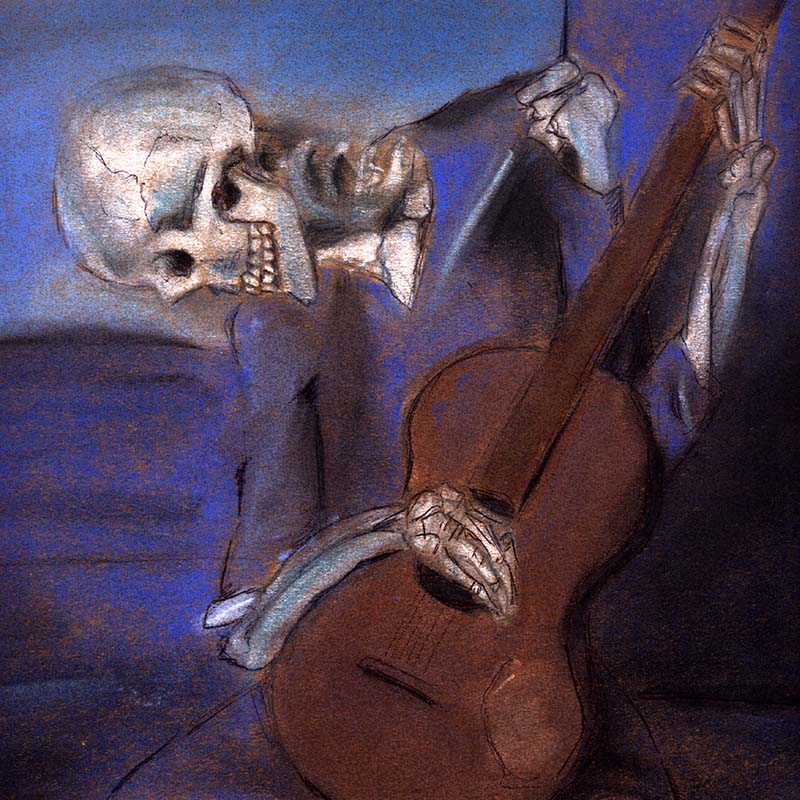 By Various Authors
Co-directed by Chris Holcom and David M. Jenkins
Aug. 1 – 17, 2003
Shimberg Playhouse, Straz Center for the Performing Arts
Jobsite completes its fifth season of daring and innovative programming with a core idea the company was founded on – Original Works. This time Jobsite uses a rock concept album by Nick Cave and the Bad Seeds – Murder Ballads– as a launching pad to pay homage to an underground rock icon. The ten tracks on the album will be represented in some form or another throughout the evening. One track is being used as inspiration for local visual artists to submit gallery pieces to. Another will be represented as a dance piece. Live music, monologue, short plays and film – this evening will truly be a multi-media experience. Chris Holcom and David M. Jenkins have coordinated efforts to create this production with an ensemble cast.
Among the pieces in Jobsite's production is Portland, Oregon, playwright Steve Patterson's take on "O'Malley's Bar." Patterson is no stranger to Tampa audiences. Jobsite produced his full-length play Waiting on Sean Flynn as well as a short play for The Nature of Fear and Its Effects over the past two seasons. Joe Popp also returns to the Bay, or at least his short film version of the song "Kindness of Strangers" will, which also features a cover of the song recorded by Popp. Mark Trent and Nevada Caldwell will contribute a dance rendition of "Where the Wild Roses Grow."
Other pieces include a chilling monologue written and performed by Katrina Stevenson, a short play written by Christen Hailey and featuring Leah LoSchiavo and Matt Lunsford, a short comedy by Neil Gobioff and Shawn Paonessa, live music and arrangements of some of Cave's songs by Kevin Spooner and two ensemble pieces co-directed by Holcom and Jenkins.
Chris Holcom – Co-director
David M. Jenkins – Co-director
Brandy Pedersen – Stage Manager
Ensemble
David C. Baker
Nevada Caldwell
Dena Cousins
Jason Evans
Chris Holcom
David M. Jenkins
Leah LoSchiavo
Matt Lunsford
Kevin Spooner
Katrina Stevenson
Mark Trent
Crew
Dickie Corley – Scenic and Light Designer
Brian M. Smallheer – Scenic and Light Designer
Kevin Spooner – Sound Designer