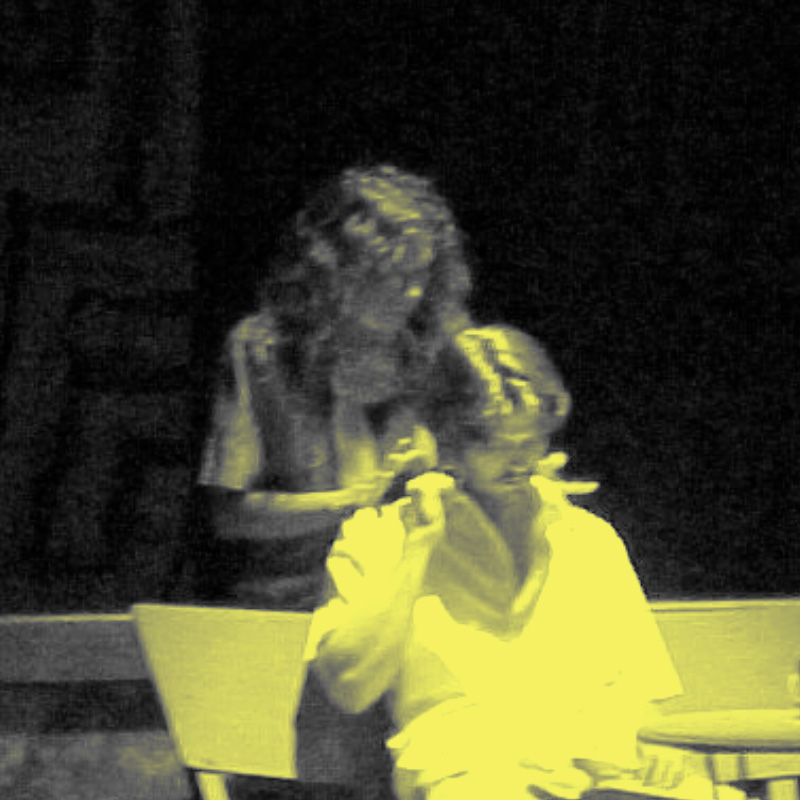 By Steve Patterson
Directed by David M. Jenkins
Apr. 6 – 22, 2001
Shimberg Playhouse, Straz Center for the Performing Arts
Jobsite Theater begins 2001 with the East Coast premiere of Waiting on Sean Flynn, a drama, based on a true story about reporters covering the final days of the Vietnam War.
In 1970, brilliant and charismatic war photographer Sean Flynn, son of actor Errol Flynn, rode a red motorcycle into a combat zone and was never seen again. Five years have passed and Saigon is about to fall to North Vietnamese forces. Lee, an American reporter and close friend of Flynn's must decide whether to stay and cover an unforgetable moment in history or flee Saigon as the US pulls out of South Vietnam.
Illuminated by flashbacks to Lee's pivotal Vietnam experiences in Flynn's company, Lee's dilemma dramatizes a question that split a nation and continues to roil our collective spirit: when should we stay or go? And what of those we leave behind?
Written by Portland, Oregon, playwright Steve Patterson, Waiting on Sean Flynn premiered in Chicago in 1997 at the Close Call Theatre and has since been played in Portland at Stark Raving Theatre. The play was developed over a three-year period between Chicago's Organic Theater and the Chicago Dramatists Workshop.
Director David M. Jenkins considers Waiting on Sean Flynn unique in its perspective of the war in that it takes no sides, points no fingers, and manages to capture the perspective of the journalists – a rarely seen side of any war, even though as our eyes and ears, they are completely responsible for our perceptions.
The Jobsite Theater's production of Waiting on Sean Flynn has been slated since the fall of 1998, and now they are very excited to have it actually happen. Among the cast are Ami Sallee Corley, Chris Holcom, Shawn Paonessa, and Jason Evans.
David M. Jenkins – Director
Summer Bohnenkamp – Stage Manager
Cast
Jeff Ashley – Medic / Grunt 2
David Doan – Vietnamese Man
Jason Evans – Keef
Chris Holcom – Sean Flynn
Shawn Paonessa – Tom
Ami Sallee – Lee
John Stalnaker – Medic / Grunt 1
Katrina Stevenson – Vietnamese Woman
Crew
Dickie Corley – Sound Designer
John Lott – Production Manager
Joy Platt – Costume Designer
Brian M. Smallheer – Technical Director